Kangana Ranaut says Sonu Sood refused to work under a woman director
Bollywood actor Sonu Sood has walked out of Manikarnika - The Queen of Jhansi, after his face-off with Kangana Ranaut. Sonu, who was playing a pivotal role in the movie, has reportedly quit following a showdown with Kangana Ranaut. 
Sonu, who has worked with prominent filmmakers through the course of his 19-year career, said that he signed for Manikarnika because he believed in the script, in his role and director Krrish's vision. However, the recent turn of events has left the actor upset.
A source close to the actor said, " Sonu, who is currently working on Rohit Shetty's Simmba, was recently asked to reshoot portions for Manikarnika by co-star Kangana Ranaut.
With a change in the team, script and the roles at the very last minute, Sonu, who is currently sporting a beard for Simmba, was asked to clean shave for his part in Manikarnika. While the actor was open to shooting a few scenes for the film and work around the clock to accommodate this request, he suggested they film the portions that required him to be clean shaven post his Simmba schedule."
The source added, "Sonu has always been very committed to all his projects and does what is required for his films. He could not accommodate the new dates and redo his look for Manikarnika, as he wasn't informed about it earlier. While he does understand the issues the makers of Manikarnika are facing, it would be unacceptable for any actor to reshoot portions and new scenes, owing to a change in director, the script and the role at the very last minute."
When contacted, the actor's spokesperson said, "Sonu has always been a thorough professional and honoured all his commitments. He had informed the makers of Manikarnika about his dates and schedule well in advance. Inconveniencing the team of his current film, to accommodate the demands of another are against his professional principles. Sonu has taken the higher road ahead and wishes the team of Manikarnika all the best."
Kangana, however, has slammed reports of a showdown. She said, "When I never met him, never directed him, when did I have this showdown?"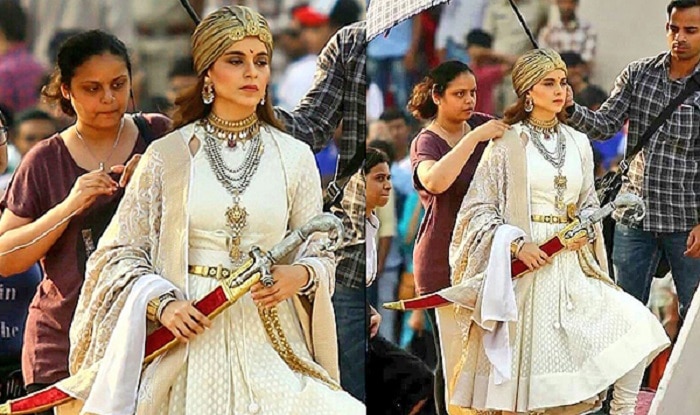 In a statement, the Manikarnika actor said, "Sonu and I haven't even met since the last shot done with Krish (director) last year. He is busy filming Simmba. He couldn't even give us tentative dates to match combinations with other actors. The producers showed him the film and writers narrated the patchwork to him. He refused to meet me. He vehemently denied working under a woman director, which is kind of amusing because Sonu is a dear friend and I have even launched the music of a film that he produced, at his request. Even though the team suggested that they have full faith in me, it seems, Sonu had neither dates nor faith."
"And when I last spoke to him, he suggested that I can go ahead with someone else and when I narrated the script to Zeeshan Ayyub, he called the studio and gave the dates. By that time, it was too late as Zeeshan gave me dates for September. Now I hear I had a showdown with him. When I never met him, never directed him, when did I have this showdown?" Kangana added.
Manikarnika - The Queen of Jhansi also features Jisshu Sengupta, Atul Kulkarni and Ankita Lokhande in lead roles. The film will hit screens on January 25, 2019.