20-year-old Ahana Panday is making her Bollywood debut as a lead actress in Karan Johar's Student of The Year 2. She speaks about her father, Chunky Panday's influence on her
Trolls and criticism can't bog down this newcomer easily, because she already knows how to laugh at them. Ahead of her Bollywood debut, Chunky Panday's daughter Ananya looks well prepared to take on any kind of negativity, without letting it affect her and she credits her dad for it.
Talking to MyNation about how success or failure never affected Chunky, Ananya said, "Dad is always ready to laugh at himself. He never got affected by any of this. I always took it as a happy thing because he was always laughing about it. He would say it's good that people are talking about me, there's attention. The fact that he took it in such a positive way actually helped me. Now when I get trolled, I also take it in a positive way. It never affected him, so it can't affect me. I think thick skin is in my family. I have taken that from him."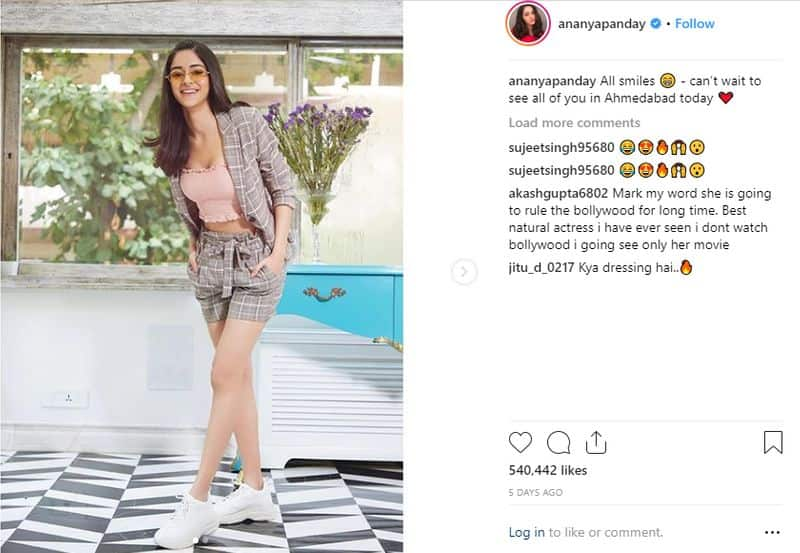 The 20-year-old is making her Bollywood debut as a lead actress in Karan Johar's Student of The Year 2. When asked if there was ever a piece of advice from her father, Ananya replied, "He didn't give me any advice. I think he knows that the times are very different now. Our generation is too different from theirs. So, even if he tries, it might not be applicable right now. I have learnt a lot from his behaviour. He has always stayed the same person through his successes and failures. I hope to learn that from him. He doesn't need to tell me that because I have seen it in front of my eyes."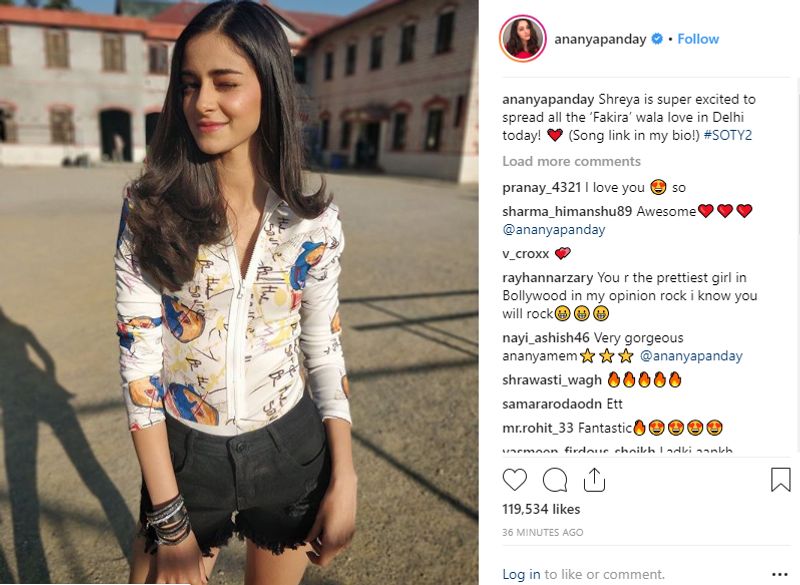 Being an actor has been her childhood dream and now Ananya is finally getting a chance to fulfil that. The actress, who is BFFs with Shah Rukh Khan's daughter Suhana Khan and Sanjay Kapoor's daughter Shanaya Kapoor recalled how they would play acting games as kids. Ananya said, "I used to play acting games with Suhana and Shanaya when we were growing up. We would imitate our moms and behave like them."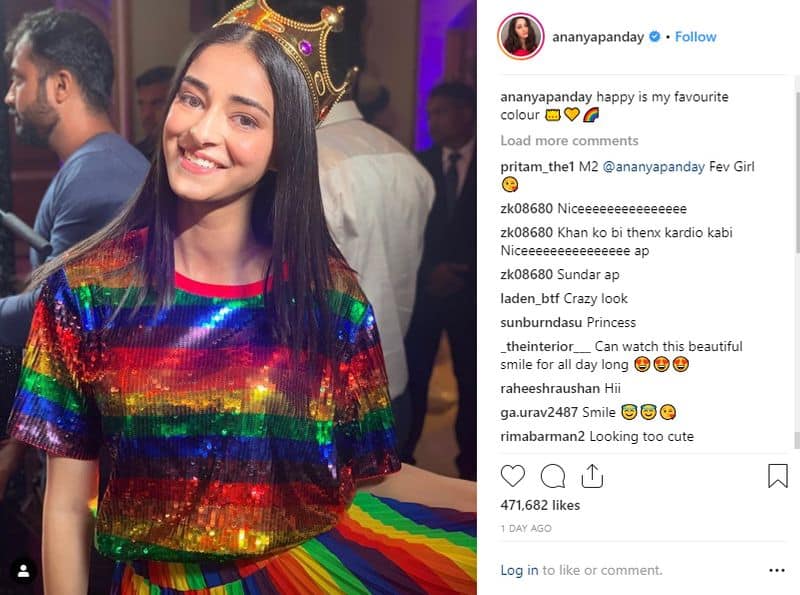 Apart from taking part in school plays, Ananya has never had formal training in acting, even though she always dreamt of becoming an actress. She said, "After finishing school, I was going to join a course on media and communications. The shift (to acting) happened because I knew I wanted to do this. All my life I knew I wanted to become an actor. I guess I applied to college because it would make my parents happy, even though they didn't push me to do it. Let me be realistic, if I didn't audition and didn't get the film, then I would end up going to college and then maybe come back and start pursuing acting. I am a very filmy bacha and this is my calling." She added, "I was also very young I was 18 at that time. If Student of The Year 2 didn't happen, I don't know which film I would have got in, because I am way younger than a lot of people and there are not many roles for this age bracket."
Student of The Year 2 also stars Tiger Shroff and debutant Tara Sutaria in the lead. The Punit Malhotra directorial releases on May 10.
 
Last Updated May 7, 2019, 11:17 AM IST