There is a buzz that Rohit Shetty, Aamir Khan, and Deepika Padukone are all set to join forces for an upcoming action-packed romantic comedy. We have the details.
Mumbai: Sanjay Leela Bhansali recently announced his movie with Salman Khan. But if everything goes well, according to trade buzz, one of the biggest collaborations of recent times may soon bear fruit. Rohit Shetty, who is signing some of the biggest directors for his production house, Rohit Shetty Productions, is said to be in talks with Aamir Khan and Deepika Padukone for one of his productions which will be helmed by one of the biggest names in Bollywood. And apparently, Aamir will co-produce this project (an action-romantic-comedy) if finalised.
Also read: Guess who is behind this year's sleeper super hit movie Andhadhun?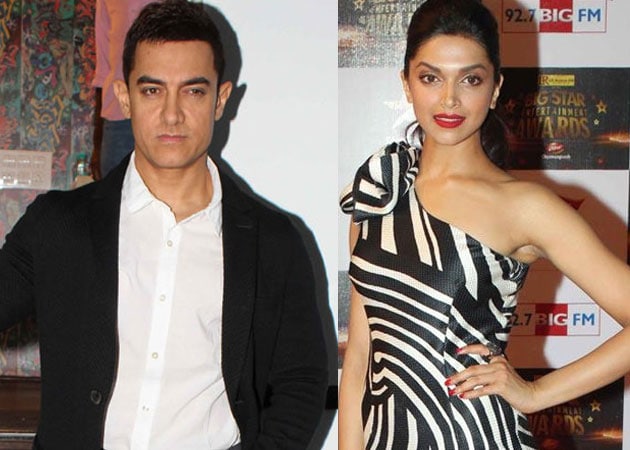 A trade source told us, "This could well be one of the biggest collaborations in Bollywood ever. While the Salman Khan-Sanjay Leela Bhansali announcement in recent times, came as a breath of fresh air, the Deepika-Aamir-Rohit combination could be an even bigger one. While Deepika has worked with Rohit in the blockbuster Chennai Express, Aamir and Rohit have never worked together. Rohit will produce the film but like his other productions, he will be as involved in the entire movie (from the script, pre-production, cast, and crew to post-production and marketing) as he is in his directorial. Aamir and Deepika have also never worked together and Aamir is yet to announce his next movie. Deepika has only signed Meghna Gulzar's Chhapak which begins from next month so her date calendar post that is free."
The source adds that it will take time for everything to materialise if it happens. "Aamir is said to take a year to finalise a script. Right now, it may well be just discussions, so it's wise to wait and see what happens. But if all three do give the nod it would definitely mean one of the biggest announcements of recent times! It would be exciting to see two of Bollywood's top superstars, Aamir and Deepika, collaborate with the movie industry's super hit blockbuster director, Rohit Shetty. Now every star is vying to work with him as his success ratio is impeccable. Obviously, right now everything is just in the talks stage so everything is hush-hush and nobody is willing to talk about it. Rohit is also very busy finalising and add finishing touches to the script of his next directorial Sooryavanshi with Akshay Kumar, which will roll soon this year." 
However, when contacted, Rohit Shetty denied the news.  
Also read: Koena Mitra, Shakti Kapoor, Sonu Sood lash out at Cobrapost sting