Find out how the same errors of omission, commission, and personal bias that media and psephologists showed in the last general election are being re-run this time
Election seasons are a good method to garner TRP for the media houses. Who doesn't love a controversy and a fight. 
While the quality of the debates keeps sliding, the question being repeatedly asked is: "Kitna aayega?" There is a huge demand for polling agencies, opinion makers and influencers' predictions and we can see debates and discussions around their "numbers". Have you ever thought how reliable they are?
How poll agencies and opinion makers identified Modi wave in 2014 elections: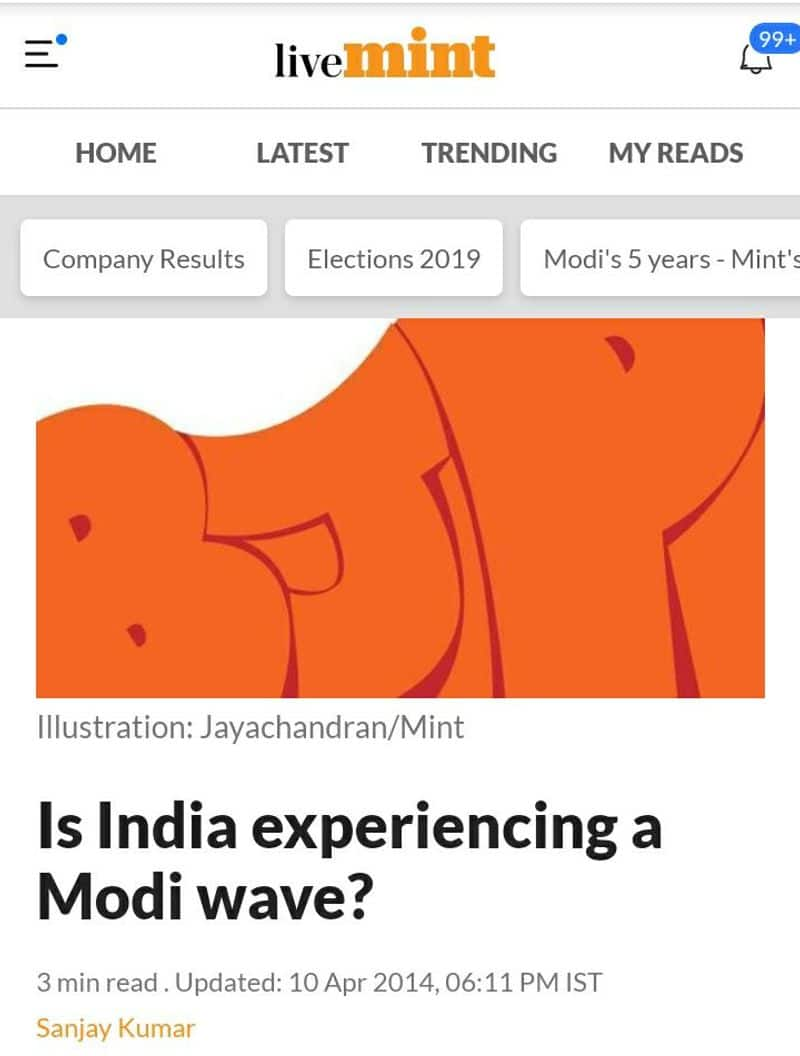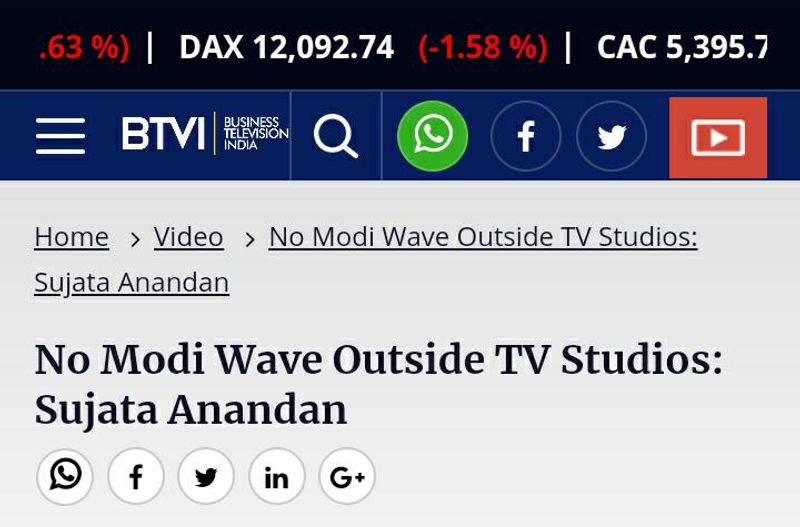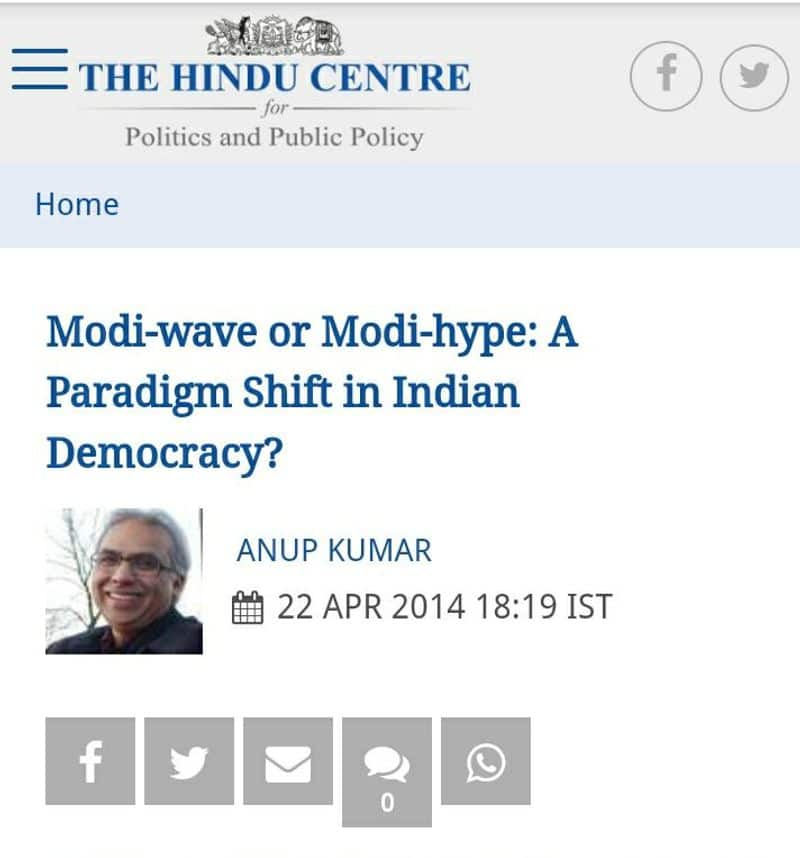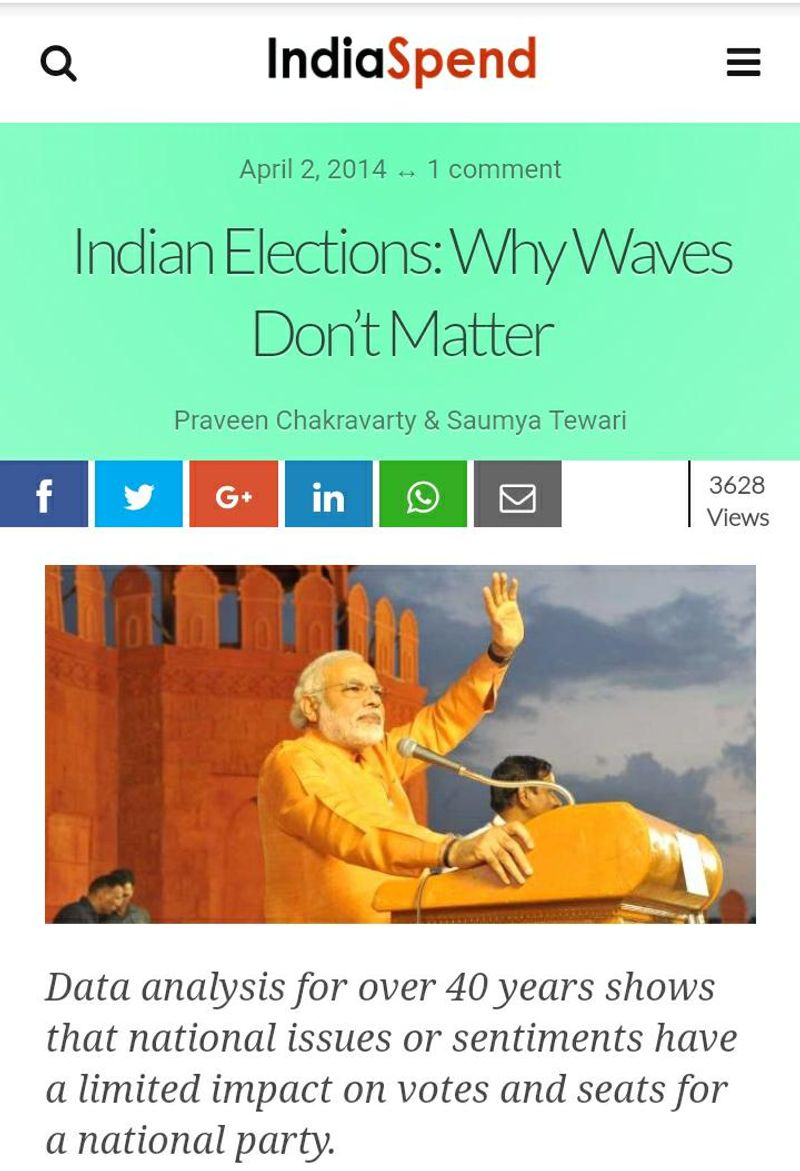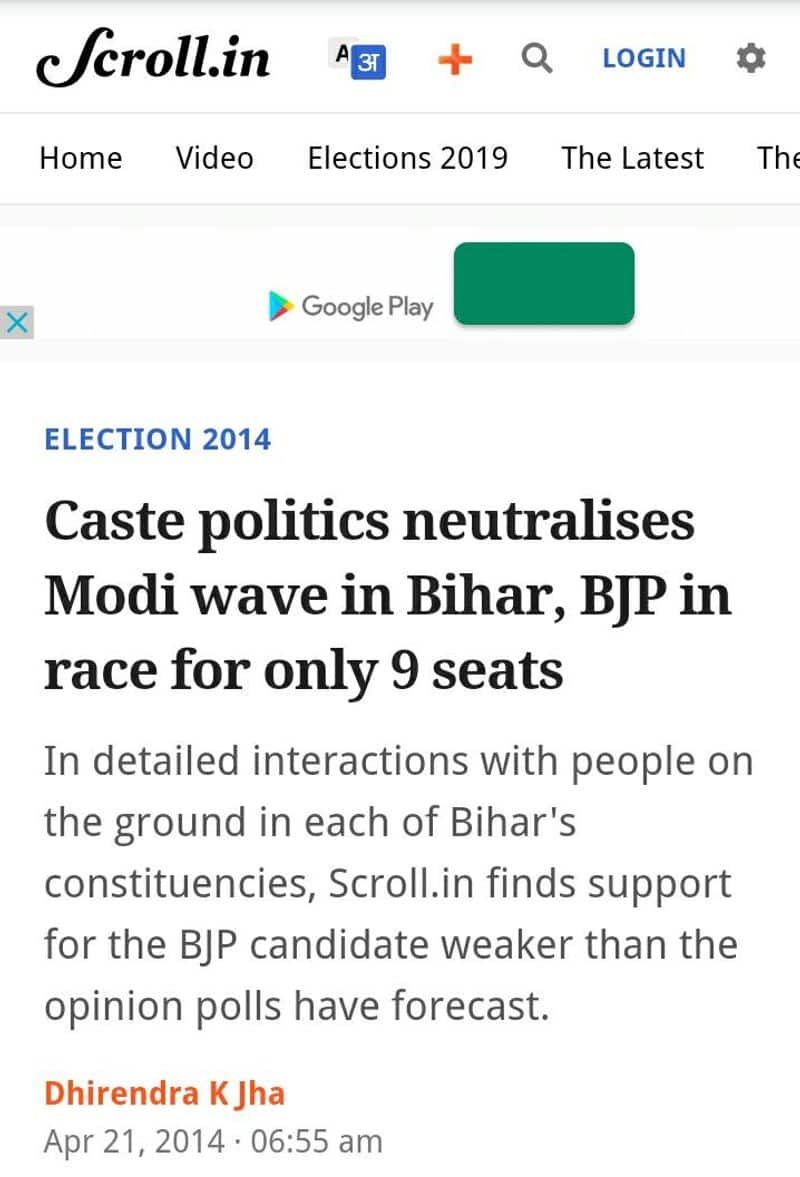 How can someone be so wrong?
There are three types of errors which are general and usual. They are:
a. Errors of omission
b. Errors of commission
c. Errors of principle
When we closely observe the pattern of opinion polls/opinion-makers, especially the ones which went way off the mark, at the least two of these error types can be identified.
A survey/opinion may include some strong booths for a party and completely omit the others where the party may or may not be doing well. Mind you, these surveys cost money so covering every booth might not be possible for a pollster. Especially when this field is yet to have its own business model. For opinion-makers, there is no survey involved so at best their word might be based on anecdotal data or calls to random people across states.
An error of commission happens when the person to whom this survey question is given may give wrong answers or might not have voted yet takes part in the survey nevertheless. To add to this, its also possible that the sample size might be too low. The same goes for opinion writers. They may have spoken to very few people or those who have their cognitive biases.
The third type of error, the error of principle, is serious. Pollsters and opinion-makers need to ponder. 
Does their own personal bias interfere with statistical models? This is a question which must be asked by the agencies and writers themselves. Do they willfully ignore the obvious signs? How can one explain the above table otherwise? 
I don't think there was any commoner who couldn't see a "Modi wave" in 2014. Further, it is amusing that many pollsters and media persons these days say that "Modi Wave has subsided" which in other words is an acceptance that there was a Modi wave earlier. 
I also feel that pollsters must use the historical data and make a model which has a clear methodology. They can also publish the said methodology, some do, and take inputs from stakeholders for improvements. In project management a huge stress is given on "progressive elaboration". A system must evolve and move towards achieving perfection. The logic behind this is that the people need to know the truth; if not perfectly, then at the least the facts.
Scenario in 2019
As a reader I feel that even after getting it wrong so many times the pollsters are not seeing the writing on the wall. I had written a piece explaining the vote percentage surge and how it could be benefitting the ruling Bharatiya Janata Party and Narendra Modi. 
Meanwhile, I see an eerily similar trend again: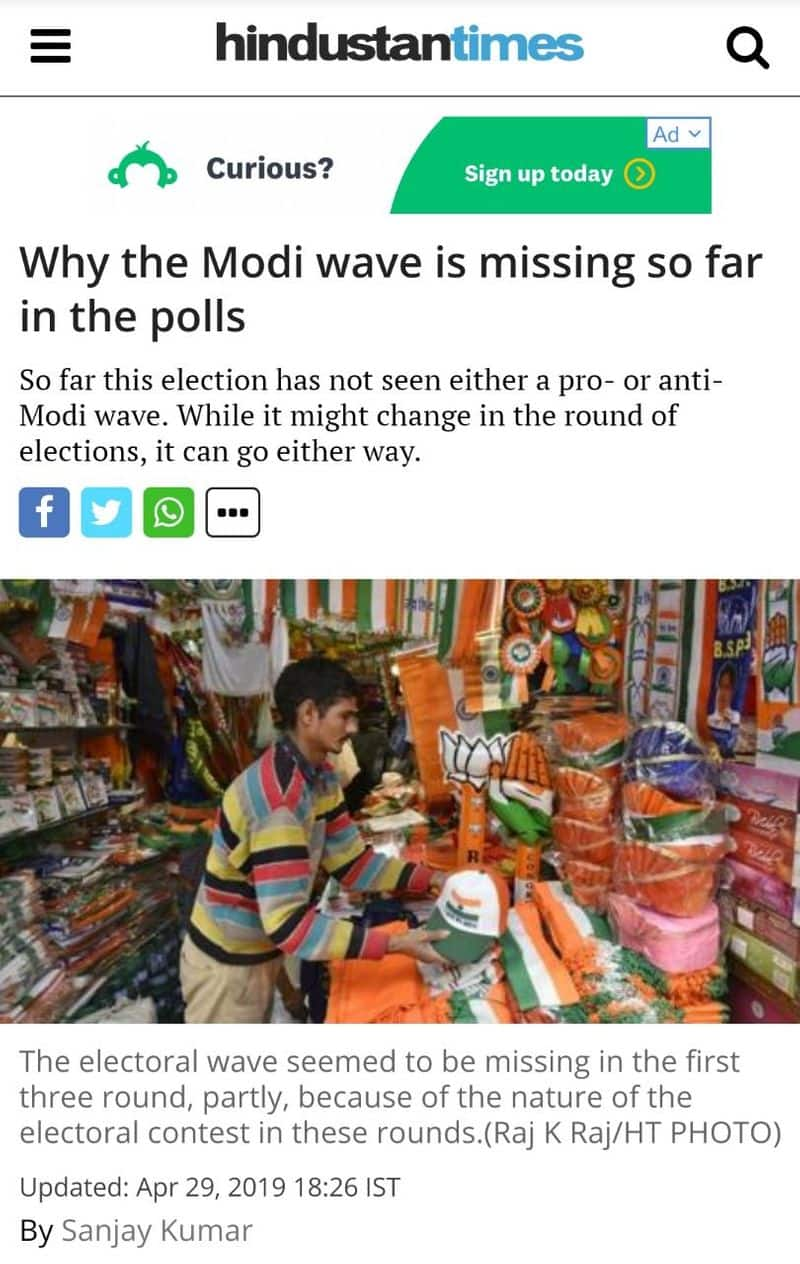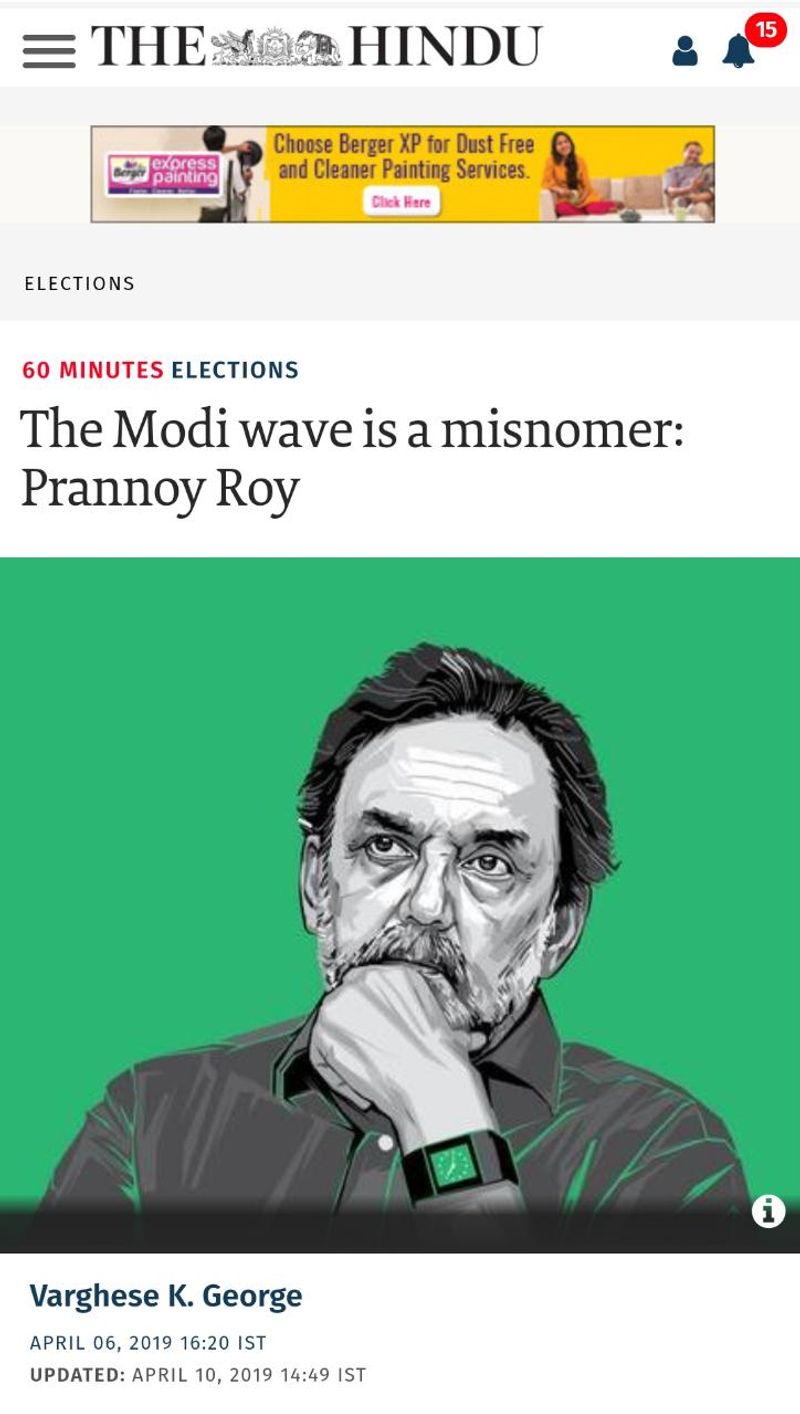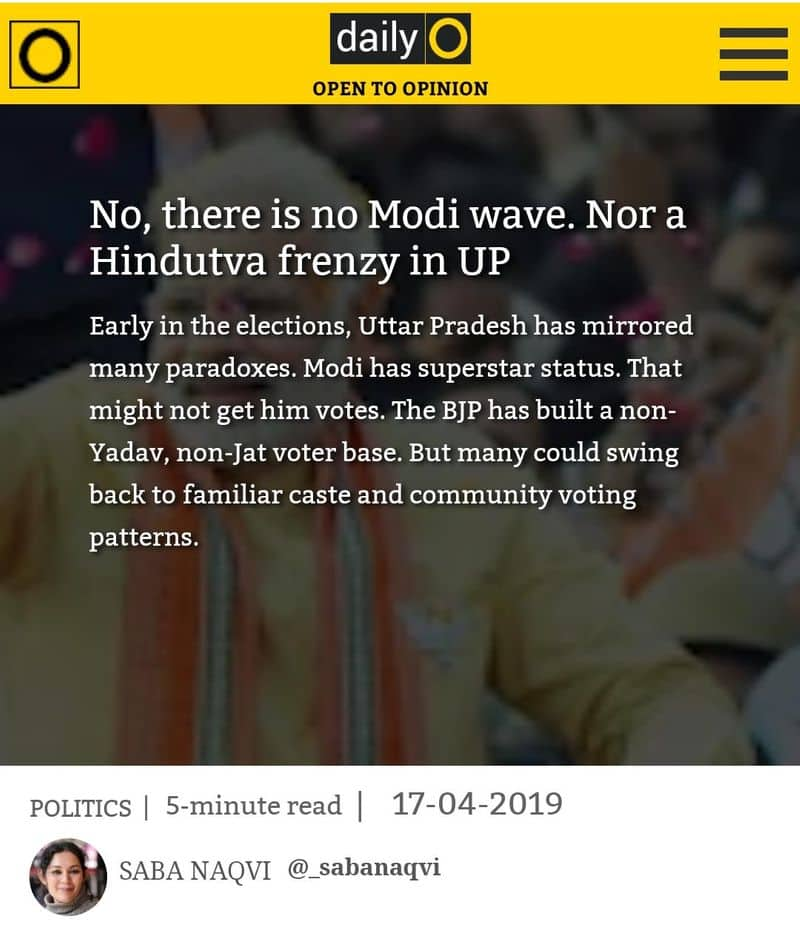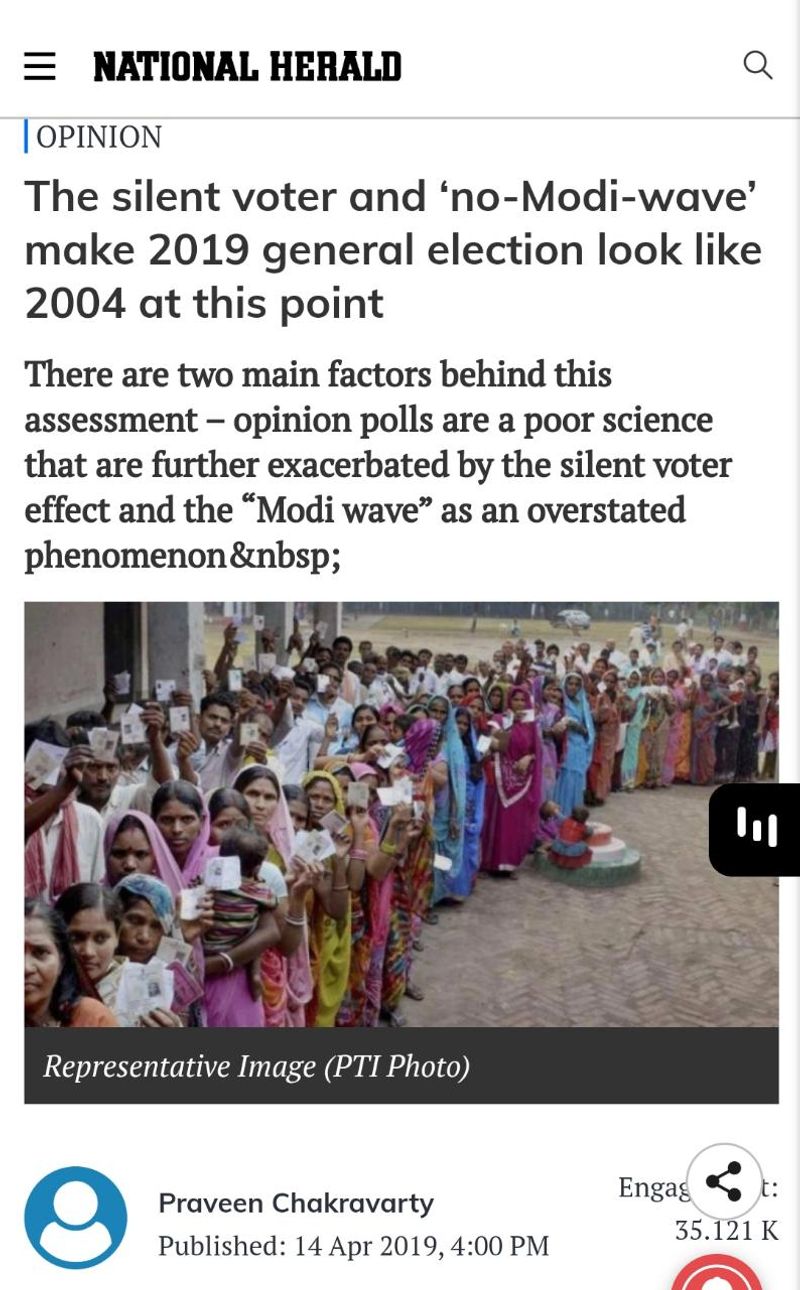 What can we make of the above? These polls again are missing the elephant in the room, the Modi factor. Because of advent of technology, we are seeing a lot of "citizen journalists" taking up their mobile cameras and uploading short videos on Youtube channels. This is micro-level news agencies. The investment is low, and the fame instant for the video-maker. So, the villages and Tier III towns are seeing youngsters with cameras. I urge everyone to search for such channels on Youtube. They usually take short videos of people and local issues, upload and maybe many have monetised their channels to earn a livelihood. This democratisation of opinion has brought out a sea of data but only for those who are willing to look at it.
I had a quick glance at some of these Youtube channels and mind you the people in interior UP or Bihar or even Maharashtra and Bengal have only word person on their mind: Narendra Modi.
As a party the BJP definitely has their own feedback mechanism. No wonder that the Prime Minister and Party president Amit Shah are so confident of a huge majority.
What to make of the opinions and surveys floating around? I leave that to the judgment of the readers. Better still, let's wait for the results. 
Read Exclusive COVID-19 Coronavirus News updates, at MyNation.
Last Updated May 9, 2019, 12:38 PM IST