'As far as the batting order goes, yes, KL (Rahul) moves up at the top of the order, and there are various options the team management can utilize going into the next game. Obviously, Vijay Shankar is going to be an option, and there are a couple of others as well,' said Sanjay Bangar ahead of India's World Cup 2019 game against New Zealand
Nottingham: India's assistant coach Sanjay Bangar said Shikhar Dhawan is a "precious" player for the team at the ICC World Cup 2019 and a final call on his fitness would be taken after 12 days.
Also read: India-New Zealand match preview
Addressing the media on Wednesday (June 12), on the eve of the India-New Zealand game at Trent Bridge, Bangar also spoke about Rishabh Pant joining the team, KL Rahul opening the innings and more.
Here is the full text of Bangar's press conference.
Question: Is the fear of this rain a kind of distraction, or how do you approach this match?
Sanjay Bangar: Generally, when you come to England, you expect these things. You know you're bound to get a few days where the weather is going to play, but from our point of view, it's not happened to us. So far, we've been lucky that we haven't had a game affected by the weather. So let's keep our fingers crossed.
Also read: Lockie Ferguson New Zealand's plan to beat India
Q: First of all, if you can give us when you expect to get (Shikhar) Dhawan back since he's staying back, and now there could be some reaching on the team because of injury. Like at number four, like we saw Vijay Shankar batting first at the nets, you are giving him throwdowns and then KL (Rahul) also batted. So how exactly the team combination pans out in this changed team circumstances.
Bangar: As far as Shikhar is concerned, we'll be observing him, and around the 10th or 12th day, we'll get to know where he stands, and we'll be in a better position to take a call because we don't want to rule out a precious player like Shikhar. We're straight at the time of when the impact or the injury happened, so we would like to wait and assess after 10, 12 days.
As far as the batting order goes, yes, KL moves up at the top of the order, and there are various options the team management can utilize going into the next game. Obviously, Vijay Shankar is going to be an option, and there are a couple of others as well.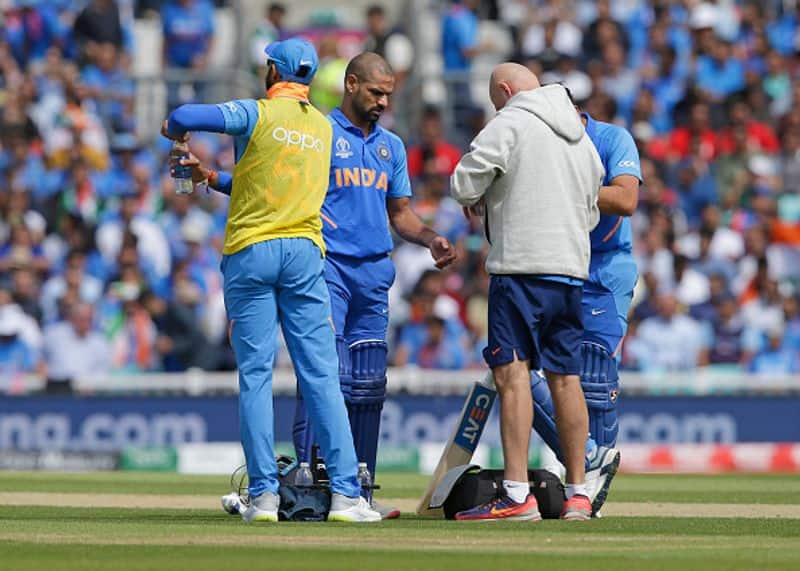 Also read: World Cup 2019 format, rain rules, Super Over and other playing conditions
Q: What is the update on Rishabh Pant?
Bangar: So far we haven't received any message regarding Rishabh. The thing is around 10 or 12 days, we'll be taking a call on the status of Shikhar. Until that point, just to make sure that if and when the replacement is required — and I'm saying if and when — then it is always good to have the replacement player coming in and practising with the team, as a standby.
Also read: Full schedule of India matches at World Cup with start times, live TV, streaming info
Q: Sanjay, you were asked this before, but in situations like this where your batsmen can't even get proper practice, bowlers can't bowl in the nets, how difficult is it for the team to keep itself motivated and technically prepared for the challenges ahead?
Bangar: We've had a fair time to prepare ourselves because we spent a lot of time before our first match, and that was an advantage. What's fortunate is that the players who have got so far is everybody's got to bat and bowl. So from a batting point of view, all the six batsmen, except for Kedar, who hasn't got a hit, but all the six batsmen who have a chance to go in the middle, and each of them have done really well in the roles, in the positions they found themselves in.
We've already got our top-three batting really well, and they've got runs under their belt. And then you've got Hardik (Pandya) and Mahi (MS Dhoni) and even KL getting game time. That all goes really well. And it isn't necessary that you come to the nets every day. At times, if you miss practice because of weather or something, that's still fine.
Q: So the bowlers are ready?
Bangar: Yeah, the bowlers, they're in a good rhythm, and you don't really want to risk bowlers in conditions where it's not really form. So you'd rather protect the bowlers rather than bowling them on nets where in the outfield it is slippery.
Q: Sanjay, obviously Shikhar is lost purely as a batsman for the next few games, but also can you talk about what that means as far as not having left hand-right hand combination perhaps and how much of a factor that was in bringing Rishabh over?
Bangar: Yeah, it's always an advantage if you have a left-right combination right at the top of the order, but what is available to us, we have quality players. So Shikhar will definitely be missed in the next three to four games, but we have a great backup for each position. So with that, we should be able to make it up.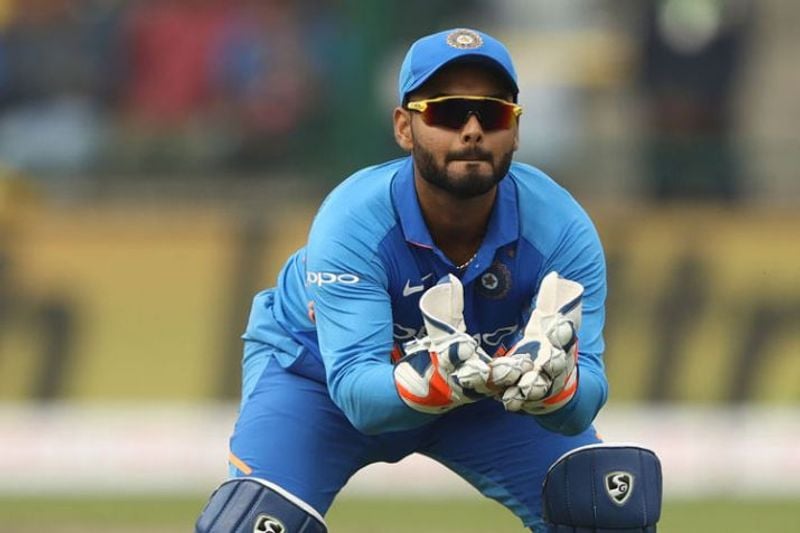 Q: And that's the main reason for Rishabh being called in?
Bangar: He bats in the middle order, and obviously being a left-hander helps. He was named in the standbys as well. So the team management has gone and picked him for the (middle) order.
Q: Sanjay, are you surprised that the ball is not swinging as much probably as one would have expected despite having two new balls?
Bangar: If you see them, in the first game that you saw, we played against South Africa, it was a challenging wicket where it wasn't easy to bat at all. It isn't that the conditions have been one track, because you saw South Africa being bowled out for 227, and we had to really work hard to get those runs. So there's always something in the wicket that you can't really see that, okay, it's not swinging that much, but the ball is seaming, as you saw in the last game also, because the way Bhuvneshwar Kumar threw those wickets in the last couple of overs. He managed to get those wickets because the ball seamed in quite a bit.
There is always something for the bowlers, and even though it may not seem like that from the outside, but conditions are always challenging here in England.
Q: Sanjay, unlike before when the openers would go after the bowlers, bang, bang, so this time Indian players were really reluctant in the first 10 overs. Even today, it also was really reluctant. Is it possible that bang-bang start isn't possible given these conditions and the two new balls factors?
Bangar: It is always a factor in this part of the world where conditions do make a big difference. So the batsmen have to be a bit circumspect, and they will make those adjustments, so if the conditions are cloudy, the ball will tend to do something in the area of the wicket, and with two new balls, you always want the top bowler to show that discipline and put us in a great position because what you're seeing is that, if you're in a good position at the end of 10 or 15 overs past the new ball, where the seam tends to soften a bit up and the ball is not that much harder.
So from that point of view, it's always a good strategy. Every opening batsman would like to have that sort of strategy, where if the conditions are challenging, you always want to give the bowlers the respect at times. But if it is nice and sunny and you're choosing a target, then the strategy could be a little different. The approach of the batsman could be a little different.
Q. During the warm-ups, the focus for KL Rahul wasn't filling that middle order spot, which he did by the second game. Now he's an opener by profession. Now he's moving back up. How much of a challenge is that because sometimes here, sometimes there, but what will be the big challenge for him to bat with throughout in the top of the order?
Bangar: The advantages of playing in various situations is that you understand the game a lot better. So if you're batting in the middle order and if you're a top order and you get to bat in the middle order, then you get to know the challenges faced by the middle order. So if a player is able to do that — and if you look across the history of the game, players have been very versatile, and here if you can take his namesake Rahul Dravid back at the various positions, actually, it helped the team big time.
It also helps that usually you understand the game a lot better. If you're batting in the middle order and suddenly you go and bat in the top order, then you know how challenging it can be, wherein you need to negotiate two new balls, but you also understand that there are all these boundary opportunities. There are a lot of big gaps out there in the field, and if you're in the top order batting in the middle order, you suddenly understand, okay, the balls which you would have hit for four in the first 10 or 12 overs, you only get a single.
So it's a mental adjustment, and any player who is able to do that requires a lot of skill, but ultimately it will enhance the position that he will bat in, and it will help the team's cause big time.
Read Exclusive COVID-19 Coronavirus News updates, at MyNation.
Last Updated Jun 12, 2019, 6:41 PM IST