This is why Rohit Sharma is one of the most dangerous batsmen in the history of One Day International cricket. He can make batting look easy in a matter of few balls
New Delhi: Rohit Sharma got off the mark in the most unconvincing manner against Pakistan in the ICC World Cup 2019 on Sunday (June 16).
It was an inside edge that went towards fine-leg boundary for a four. There were 'oohs' and 'aahs' from Pakistan's close-in fielders but Rohit didn't react much.  Suddenly, from commentators to fans on social media, started talking about overcast conditions, Mohammad Amir's skills, the importance of winning the toss and electing to bat first and how Indian openers will negotiate the two new balls at Old Trafford, Manchester.
Also read: India demolish Pakistan at Old Trafford
But, Rohit was looking unfazed with whatever demons were there in the pitch and his young partner at the other end, KL Rahul was looking absolutely solid and focused. They must have spoken about all this in the team meeting and both the openers were prepared and ready for the challenge.
Also read: Full text of Rohit Sharma's press conference after victory
Two deliveries later, Rohit played an elegant stroke through the on-side for two runs and followed it up with a trademark flick to pick three more runs. Nine runs came off Hassan Ali's first over and Indian cricket fans' cheers and 'dhol' beats took over 'oohs' and 'aahs' in the middle. And, this is what Rohit can do.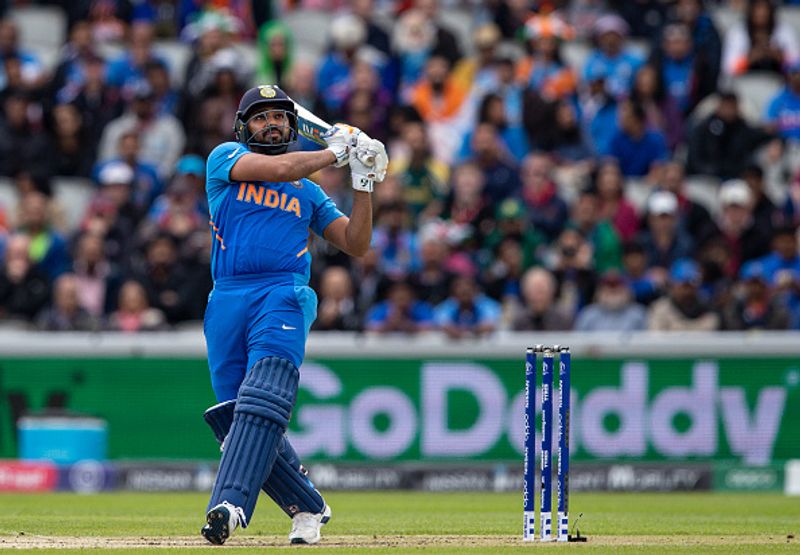 This is why he is one of the most dangerous batsmen in the history of One Day International cricket. He can make batting look easy in a matter of few balls. His strokes are so elegant that fans, and sometimes even the opposition, forget about all the demons in the pitch and just admire his batting. 
Soon, the boundaries started flowing and  Rohit was in total control of the game. Straight drive, cut, pull, flick — Rohit was smashing Pakistani bowlers all around the park and by the end of the 10th over, India were 53/0. Rohit was batting on 37 runs off just 29 balls, and the impact of his runs was clearly visible on Pakistan's body language on the field. 
There were 13 players on the field but the whole stadium, commentators and fans across the world were talking about only one man — Rohit. And this is why he is so special. India have many weapons in their armoury but it was their most elegant and stylish weapon that created havoc in one of the most high-pressure games of the tournament against the arch-rivals.
Also read: Virat Kohli provides update on Bhuvneshwar Kumar's injury
Rohit scored 140 runs off just balls 113 balls and took the match away from Pakistan's reach, almost single-handedly. It was a breezy knock that made the most awaited game of the ICC World Cup 2019 as one-sided as it could be. It was a strike that didn't make too much noise but did all the damage.
And, when he got out, Rohit was absolutely gutted and Indian cricket fans were disappointed, too. Rohit is probably the only batsman in the world who disappoints his fans after scoring 140 runs in an ODI match because every time he crosses the hundred-run mark, people start talking about his double-hundred.