'We were more motivated to win today because of the fact that we lost the series in India, being 2-0 up, and there was no Mitchell Starc, either. So him coming in makes their bowling lineup even stronger,' Virat Kohli said after defeating Austraila in the ICC World Cup 2019 match
London: After comprehensively beating Australia in their ICC World Cup 2019 match, India captain Virat Kohli said they were motivated to win against the Aaron Finch-led side as they had lost the home series against the same team earlier this year.
Speaking to the media after the 36-run victory at The Oval in London on Sunday (June 9), Kohli touched upon various issues and also spoke about the moment when he stopped Indian supporters from booing Steve Smith.
Also read: Full schedule of India matches at World Cup with start times, live TV, streaming info
Here is the full text of Kohi's press conference after the victory.
Question: Do you think that by winning two consecutive matches, you are on the highway of reaching the semi-finals or it is too early?
Virat Kohli: No, I think in my opinion it's too early to decide that. I think after about six games we'll be in a better position to know where we stand in the tournament, where we stand in the table, but we couldn't have asked for a better start against two strong sides. The good thing is we're playing all strong sides up front, so as I mentioned in Mumbai before we left, if we do well in the first phase, we'll be in a better position to reach the semi-finals. For us it's actually a good thing that we're playing the stronger sides in world cricket if you look at the rankings before the first phase gets over. From that point of view, we have to be at the best, at the top of our game, and precisely what we've done in the two games, and that's why we've won both.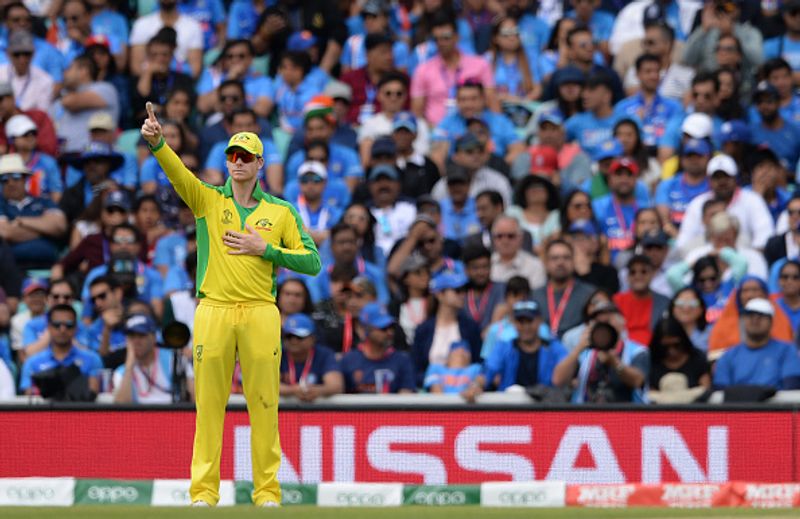 Also read: World Cup 2019 format, rain rules, Super Over and other playing conditions
Q: When you were out there batting, the crowd was giving Steve Smith a hard time, and you were gesturing to try and get them to perhaps treat him a little differently. Could you talk us through why you did that and how you saw it?
Kohli: Look, I think what's happened has happened like long back, the guy is back, he's trying to play well for his side. Even in the IPL I saw him, it's not good to see someone down like that, to be honest. We've had issues in the past. We've had a few arguments on the field. But you don't want to see a guy feeling that heat every time he goes out to play. What's happened has happened. Everyone has known that. He's come back. He's worked hard. He's playing well for his side now.
So just because there's so many Indian fans here, I just didn't want them to set a bad example, to be honest, because he didn't do anything to be booed in my opinion. He's just playing cricket. He was just standing there, and I felt bad because if I was in a position where something had happened with me and I had apologised, I accepted it and I came back and still I would get booed, I wouldn't like it, either. So I just felt for him, and I told him, I'm sorry on behalf of the crowd because I've seen that happen in a few earlier games, as well, and in my opinion that's not acceptable.
Q: Virat, considering that we had lost to the same Australian side four years ago (World Cup 2019 semi-final) in Sydney, do you feel extremely pleased after having today's tough match?
Kohli: Look, we were more motivated to win today because of the fact that we lost the series in India, being 2-0 up, and there was no Mitchell Starc, either. So him coming in makes their bowling lineup even stronger. So I think we had to be at the top of our game, as I said, and couldn't have asked for a better game in all three departments, set the tone the way we wanted to with the bat up front, getting a very good opening partnership. I got runs, Hardik (Pandya) played outstandingly well, MS (Dhoni) played his role perfectly, KL (Rahul) struck the ball so beautifully. So from that point of view, I think we played a really good one-day game today, something that any team would want to do.
And yes, the results in the past, we had to make sure that against this side, we win all the moments, the crucial moments. Once you let your foot off the pedal then they will capitalise because they're always looking to be on top of the opposition. So, very, very pleased with this win.
Q: Virat, just before you, Aaron Finch came in and said you bowled very well to David Warner and kept him quiet, and that ultimately made a difference. Can you provide on that particular aspect of the game today where you kept Warner quiet?
Kohli: Well, we sort of felt like they were a bit hesitant in going for the boundary option, so the communication was very simple: Bowl at good lengths but within the stumps and pitch it up, because as a batsman I know when you're not looking for a boundary option, the last ball you want is a length ball on stumps because you have to play a good short to get a boundary.
I just felt like at that stage they didn't want to lose wickets was the mentality that we felt, like they wanted to keep it so they could strike big in the end. But I think that was too big a total to play like that initially.
So we sensed that, the bowlers sensed that, and then we just thought that the higher we take the run rate, we will get a few chances to take wickets, and then the game will go beyond them slowly. I think the communication was important from bowlers, as well, so it was both ways. It wasn't just me speaking to them. We both had a discussion and then we executed the plan.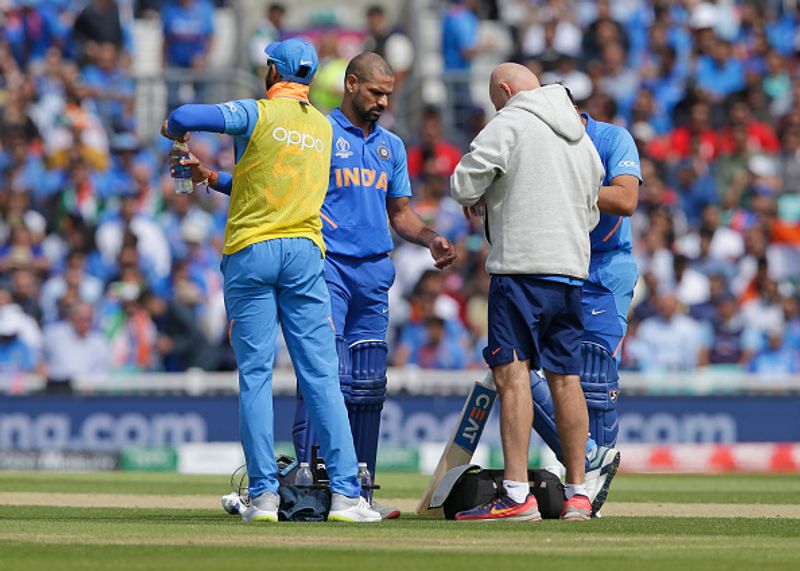 Q: Virat, what about Shikhar's injury, any update on that? And also the fact that the Indian team, the dot ball, since we go by the dot ball count, like it's an astounding count against an Australian team of this quality, so how do you rate that?
Kohli: Shikhar's fitness, I'm not too sure at the moment. We've just come out of the field, and Patrick (Farhart) is in control of the situation. He will give us an update by tomorrow, and then I'm sure it will be conveyed to the whole media setup.
Yeah, look, I mentioned before the game, if we put enough runs on the board, we back our bowling lineup to defend anything, and there's a good reason why I said that, because you have two spinners in the middle overs who are always looking to pick wickets, and then you have Bhuvi (Bhuvneshwar Kumar), Bumrah, Hardik is bowling really well, Kedar (Jadhav) chipped in with a few overs. On an overcast day, (Mohammed) Shami could play, as well. So you're looking at strike bowlers through and through.
In one-day cricket when you have strike bowlers, you will have dot balls because the batsmen really give respect to a guy who can get you out. So I think we have a really good bowling lineup, and they understand their strengths, more importantly. You just give them the ball in a situation and they know exactly what to do.
I literally don't have anything to plan with these guys because they do their skill so well, and they're at the top of their game right now for sure, and I hope they can be in that mindset so that we can go along and win the tournament.
Q: What is the thought process of when you were actually at 36 overs, 220/2. At that point did you reckon it's a 350 pitch, not 325? Ultimately it was kind of a great plan because they scored at 177 strike rate.
Kohli: Yeah, look, the communication before that was if I get out, MS will come in to control that one end, and if the other guy gets out, if Shikhar got out, then I would have, sorry, Hardik would have stepped in. Exactly what happened, and the communication came from the management that said let's send Hardik and try and capitalise on this because last time we played here against Sri Lanka we got 330 and we lost the game.
And then the fact that Hardik said to me in the middle of the fact that I'm there at one end gave him the freedom to strike from ball one, and he wanted to strike at 200. That was his plan, and then MS came in and he did the same job beautifully.
Yeah, I think that's where management and that communication is very important, also. They understood that this is a phase where we could get those extra runs, and they just send Hardik, and I think that it was a very, very good plan.
Q: We saw another incident of bails not coming off when the stumps got hit today. Is it something that needs to be looked at?
Kohli: Definitely. I mean, this is not something which you expect at the international level. I think with the technology it's great. The lights come on and you know it's very precise when you actually make something happen with the stumps. But you literally have to smash the stumps really hard, and I'm saying that as a batsman. If I see something happening like that, I'd be very surprised, also. And these are fast bowlers. These are not your medium-paced bowlers. I don't know, and MS said we checked the stump hole, as well.
The stump was not in very hard, it was actually loose. So I don't know what's actually wrong with the stump, the outer coating of the stump. I have no idea what's going on due to the lights coming on, if the stump is too thick or too rigid or I have no idea. But I'm sure no team would like seeing stuff like that when you actually bowl a good ball and then you don't get the guy out, the ball hits the stump and the lights don't come on, or the lights come on and the bail comes back on to the stump. I haven't seen that happen so many times in the past.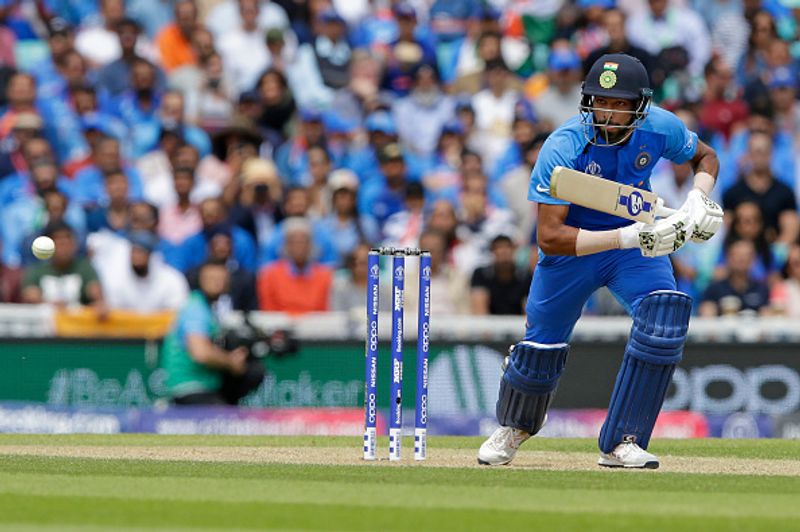 Q: You actually didn't shift gears in your knock; you kept playing at the tempo and still got what you got. Was there any temptation, any thoughts in your mind, should I step up more than I am doing? And secondly, considering how well Shami bowled in the IPL.
Kohli: Okay, yeah, that thought did come to my mind. After I crossed 50, I sort of spoke to Hardik and he said, I don't necessarily need to take any chances because Hardik and MS are supposed to do that particular job, and he said, the fact that you are at one end gives me more assurance to play my game. So I had to take responsibility of holding it but still maintaining tempo, knocking the ball around. And then in the last five, six overs, I think I played about six balls. So I would play one ball in three overs and that was also single immediately.
As a batsman, you can't really get rhythm after a while. These things happen in the one-day game. As long as guys like Hardik and MS play like that, I have no problem in just doing my job and taking singles and being at one end. Sometimes you will get an opportunity to strike as well, and this is what we discussed as a team. If some guys are hitting at a certain strike rate, you make sure that you play a second fiddle and control the game because if you lose wickets -- if we lost five wickets in that phase, you're looking at 20 runs less maybe. I think holding wickets in hand is very important, also, and as I said, today we really batted in a very balanced way.
Q: There have been some great Indian batting sides, but in terms of power hitting and flexibility, is this perhaps right up there in 50-over cricket?
Kohli: Yeah, I mean, look, KL didn't even play five, six balls in this innings and he can strike the ball as you saw he can. Kedar didn't play a ball, and you're talking about Hardik, MS, Kedar, KL, serious hitting ability and serious talent with the bat. Look, we're very well equipped, and as we said, if one of the top three gets a hundred, and today all three of us got runs, and then these guys become even more dangerous because they already have a platform where they can just come in and literally play like a T20 game. When that happens, you feel really good as a batting unit because that's where these guys express themselves fully, and their skill sets come out to the max potential. These guys enjoy batting like that, also.
Yeah, we have a lot of depth in our batting and the ability to strike big, score strike rate 180, 200 and really take the game away from the opposition. From that point of view, I think we're well equipped, as long as we do the job at the top, these guys will always be a factor for us.
Q: Virat, you were right there in the middle the way you were batting with Hardik, the way he was coming on and playing. His first World Cup, and just really pleased with the way he's come back strongly and really performed.

Kohli: Yeah, clarity of mind, brilliant striking ability, as I just mentioned. He knows he's batting really well, and in the past sometimes he tried too hard, but I think what this IPL has done for his batting is that he believes he knows that he can clear the boundary whenever he wants. So he's not trying to over-hit the ball and he's just timing the ball so well, and when you know that as a batsman that you can clear the boundary and you necessarily don't need to make anything happen, the bowler is under pressure because he needs to get it right, that's the most amazing place to be in, and I think he's going through that.
Honestly, he doesn't really care what tournament he's playing. He just wants to go out there and express himself, and that's his strength, and he should always stick to is that strength, and that's why we back him so much, because he has game-changing ability and he believes in himself a lot. He's in a good space right now. Important to stay in that space, really have fun, which he's doing at the moment, and I'm really delighted to see him come back so strongly and just enjoying himself on the field. He's not taking things too harshly on him. He's just having fun and respecting the sport and just playing the sport for the love of it, which is really good to see.