Jasprit Bumrah's brilliant show against South Africa will send a very strong message across to all the other teams in the ICC World Cup 2019 and put doubts in their minds when they play against India
After watching all the other teams battle it out in the middle for a week, India, finally, started their ICC World Cup 2019 campaign at Southampton against South Africa on Wednesday (June 5).
It was a good game for India considering Rohit Sharma, their second best batsman after Virat Kohli, ended his dry-phase and started the tournament with one of his best ODI hundreds ever, Yuzvendra Chahal, India's most attacking bowling option in the middle overs, took four crucial wickets, and Jasprit Bumrah, India's 'X-factor' in the World Cup 2019, bowled a daunting first spell and impressed one and all with his brilliant first spell that dismissed both the African openers. 
However, if we analyse the performance more closely, there were a few weak areas as well. Let's have a look at the biggest takeaways from India's first match of World Cup 2019.
Positives
Rohit Sharma's return to form 
Many Indian cricket fans and pundits were worried about Rohit Sharma's form ahead of India's opening match because of his longish dry-run with the bat. He struggled against the new ball in the warm-up games and had an average IPL 2019 as per his own batting standards. But, Rohit, once again, proved that big matches and responsibility bring out the best in him. 
Rohit got lucky in the second over of the match when captain Faf du Plessis dropped a fairly simple catch off Kagiso Rabada's bowling, but other than that, the Indian opener batted with maturity and scored one of the best hundreds of his illustrious ODI career. The most impressive thing about Rohit's innings was his skilled placement and rotation of the strike. He was in total control of his innings and after the second over, it never appeared that he will throw it away.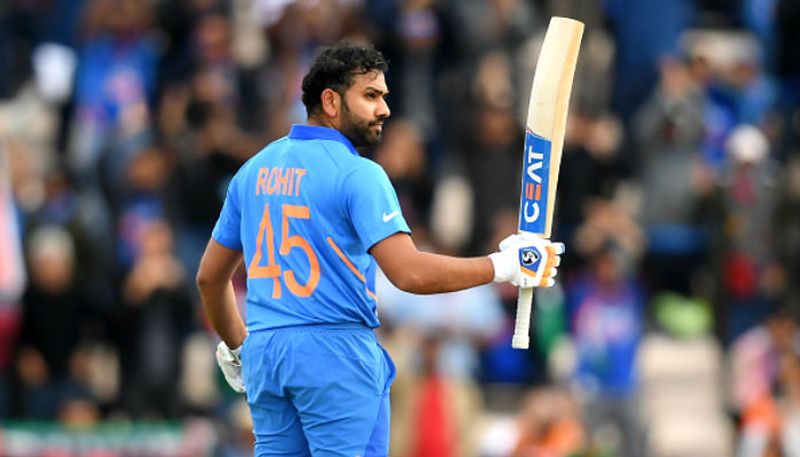 Virat Kohli, in the post-match press conference, rated Rohit hundred as his best ODI hundred ever. 
"In my opinion, of all the brilliant innings I have seen him play, I think this, for me, was the top of the pile because of the way he compiled his innings and at no stage did we feel like, or he felt like he is going to throw it away," said skipper Kohli.
Jasprit Bumrah's thunderous first spell
Bumrah's first spell in the match was an absolute treat to watch, not just for Indian fans, but for every cricket fans across the world. With his all-wrong action and smiling face, Bumrah swung the ball both ways at a good pace and made two class batters — Hashim Amla and Quinton de Kock look clueless in the middle.
Also read: Full text of Virat Kohli's press conference after win
Bumrah's brilliant show against South Africa will send a very strong message across to all the other teams and put doubts in their minds when they play against India. 
Yuzvendra Chahal's spin-magic
Before the start of the tournament, Kohli had said Chahal and Kuldeep Yadav are the "pillars" of Indian bowling. Taking wickets in the middle-overs is a very critical factor in ODI cricket and wrist-spinners are considered as the best option to do this job. 
Chahal broke the back of South Africa's middle-order with his brilliant display of leg-spin. He ensured that Bumrah's early wickets were not wasted with his four wickets. Chahal mixes his variations very cleverly and Proteas' batters struggled to pick his line and length.
KL Rahul's solid stay at the crease 
Rahul came in to bat when India were in a spot of bother after losing two early wickets. But, with his calm head and good technique, Rahul formed a good partnership with Rohit and stabilised India's innings by negotiating the new ball. Although he wasn't able to convert his start into a big one, his innings of 26 runs off 42 balls, was of great importance in the context of the game.
Worries
Shikhar Dhawan's struggle against the new ball
Dhawan comes across as a very confident player in his interviews, but his confidence isn't reflecting in his batting, especially while swing quality fast bowlers in swing-friendly conditions. He looked completely clueless against the moving ball and finally gave his wicket away poking at a delivery which was moving away from him.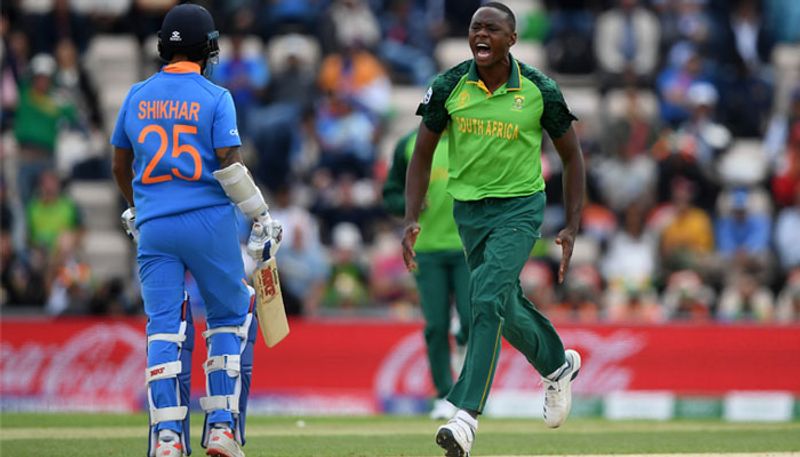 A lot has been said about his good record in ICC tournaments, but his poor technique and struggle outside the off-stump remain a big worry for India in the World Cup 2019. 
Bhuvneshwar Kumar's lacklustre first spell 
Bhuvneshwar managed to pick two wickets for 44 runs in his 10 overs but his first spell wasn't as threatening as one expects from him in swing-friendly conditions. He was low on pace and there was a very little moment of the pitch for him, as compared to Bumrah. 
In England, two new balls hold the key and India might have to re-think their strategy of picking Bhuvneshwar over Mohammed Shami because even Jasprit Bumrah can have an off day and then the other fast bowler would have to step up and do the job.