Former Australian captain Ricky Ponting has unveiled his Test team of the decade. There is only one Indian in the list. Who all made the cut? Find out here
Melbourne: Australian batting legend Ricky Ponting on Monday (December 30) decided to "join in the fun". The former captain has unveiled his choice of 11 players as part of the Test team of the decade for the 2010s.
In the past week or so, there have been several debates over the players who could make the cut for the Test, ODI teams of the decade. Cricket Australia (CA) picked its own teams and now Ponting too has announced his.
Also read: Cricket Australia's Test team of the decade
The 45-year-old Ponting, who played his final Test during this decade, in 2012, featured in an Australian record of 168 Tests. He and Steve Waugh hold the joint record for most Test appearances for Australia.
Ponting scored 13,378 runs with 41 Test tons. He also aggregated 13,704 runs from 375 ODIs. Now, he has taken up TV commentary. He is also Indian Premier League (IPL) team Delhi Capitals' (DC) head coach.
Also read: Cricket Australia's ODI team of the decade
Taking to the micro-blogging website Twitter, Ponting wrote, "Everyone's picking teams of the decade so I thought I'd join in the fun. This would be my Test team of the 2010's:" with his 11-man side.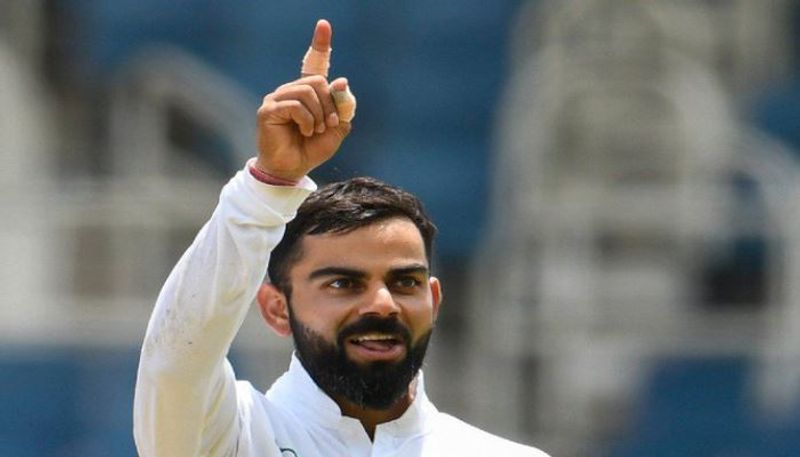 Virat Kohli has been named as the captain of the team and he is the only Indian in the team. Australia's David Warner and former England skipper Alastair Cook are the openers chosen by Ponting. Sri Lankan legend Kumar Sangakkara is the wicketkeeper.
Kohli has shattered several records across formats and continues to remain as the best in the world. He ended the year 2019 as the top Test and ODI batsman in the International Cricket Council's (ICC) rankings.
Recently, Kohli was named as the skipper of the Test team of the decade, picked by Wisden. He was also Wisden's five cricketers of the decade. He also featured in the ODI team of the decade unveiled by Wisden.
Here is Ricky Ponting's Test team of the decade (2010s)
1. David Warner (Australia)
2. Alastair Cook (England)
3. Kane Williamson (New Zealand)
4. Steve Smith (Australia)
5. Virat Kohli (India) (captain)
6. Kumar Sangakkarra (Sri Lanka) (wicketkeeper)
7. Ben Stokes (England)
8. Dale Steyn (South Africa)
9. Nathan Lyon (Australia)
10. Stuart Broad (England)
11. James Anderson (England)
Everyone's picking teams of the decade so I thought I'd join in the fun. This would be my Test team of the 2010's:

David Warner
Alastair Cook
Kane Williamson
Steve Smith
Virat Kohli (c)
Kumar Sangakkarra (wk)
Ben Stokes
Dale Steyn
Nathan Lyon
Stuart Broad
James Anderson

— Ricky Ponting AO (@RickyPonting) December 30, 2019
Last Updated Dec 30, 2019, 1:05 PM IST