The Indian Premier League (IPL) is the most watched, loved and extravagant domestic Twenty20 league in the world.
The Indian Premier League (IPL) is the most watched, loved and extravagant domestic Twenty20 league in the world. Over the years, we have seen some of the most entertaining, breathtaking and scintillating individual battles in IPL, and there is no reason why IPL 2019 is going to be any different.
There are quality players in each squad and this season, all the players will be even more motivated to do well because the all important ICC World Cup 2019 is scheduled to take place immediately after the IPL.
Let us have a look at seven most exciting individual battles in IPL 2019.
1) Chris Gayle vs Jasprit Bumrah
Jasprit Bumrah is, arguably, the best fast bowler in the world, and Chris Gayle was at the top of his game in the recently concluded series between the Windies and England.
You might have noticed that Gayle takes a bit of time before going big, especially in the IPL, and it is likely that the big Jamaican would look to negotiate Burmah's over by not trying anything too fancy. However, the Indian speedster would look to bring the ball back into Gayle and sneak the ball through the gap between bat and pad or trap him LBW.
Will Gayle go big down the ground? Or will it be Bumrah who will have the last laugh? The kind of form these two have displayed in the recent past, 'Gayle vs Bumrah' promises to be one of the most entertaining individual battles of IPL 2019.
2) Shane Watson vs Mujeeb Ur Rahman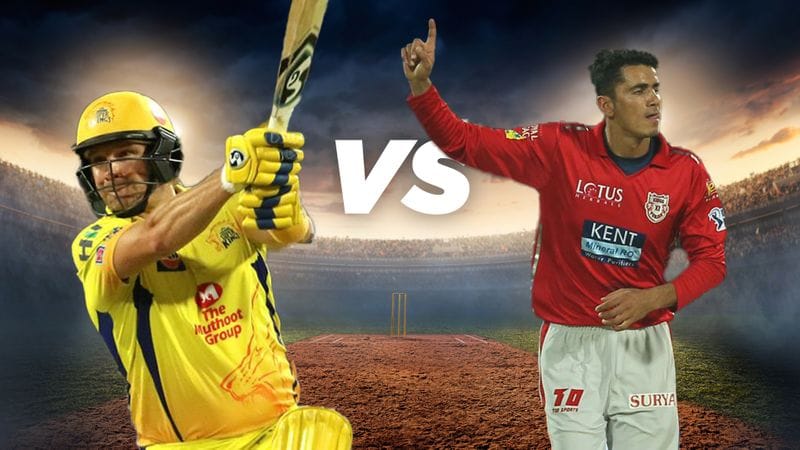 Shane Watson has retired from international cricket but he is still making a lot of runs in domestic T20 leagues across the world. In the recently concluded season of Pakistan Super League (PSL 2019), Watson scored 430 runs from 12 matches at an average of 43 and strike rate of 143.8.
On the other hand, Mujeeb Ur Rahman is one of the best spinners in T20 cricket. In the last season of IPL, he was one of the key players for Kings XI Punjab (KXIP) and troubled almost every batsman with his mystery spin. He played 11 matches and took 14 wickets at an economy rate of 6.99.
The content between Mujeeb and Watson promises to be a mouth-watering one because Watson will look to set Mujeeb up for big hits and the young Afghan spinner will try to fox the Australian all-rounder with his mystery spin.
3) AB de Villiers vs Rashid Khan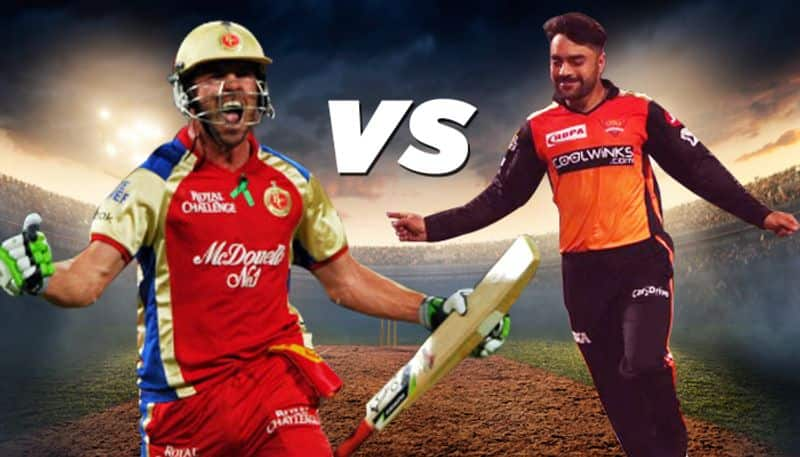 Rashid Khan is arguably the best spinner in T20 cricket, in the world. In the last three years or so, he has emerged as one of the most demanded T20 cricketers in the world. Domestic T20 franchises across the world are willing to pay very high prices for the Afghan spinster because he adds a lot of value to the squad and can turn the match massively in favour of his side, in just four overs.
Rashid can bowl at any stage of the innings and we are looking forward to his face off against Royal Challenger Bangalore's (RCB) AB de Villiers. AB has retired from international cricket but he still has a lot of cricket left in him. It will be riveting to see how Rashid will bowl to him especially in the death overs when de Villiers plays shots all around the park, and that too in the most unorthodox ways. It will be a spellbinding battle between two match-winners.
4) Jos Buttler vs Kuldeep Yadav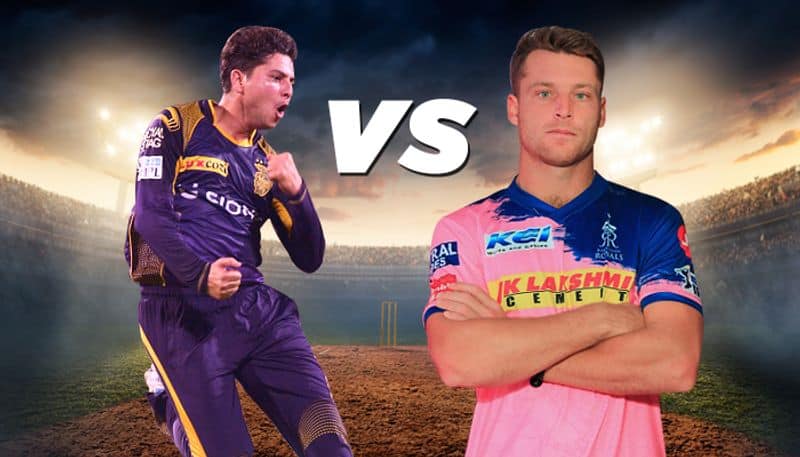 Rajasthan Royals' Jos Buttler was the sixth highest run-scorer of IPL 2018. He scored 548 runs at an average of 54.80 and a strike rate of 155.24. His promotion to the top of the order made a big difference for the Royals last season as he destroyed almost every bowling attack with his ruthless hitting.
In IPL 2019, the contest between Buttler and Kolkata Knight Riders' (KKR) Kuldeep Yadav will be a gripping one to watch for the fans. Kuldeep has a lot of variations up his sleeves and it is not easy to set him up, especially when the wicket is turning. On the turning tracks of Kolkata and Rajasthan, 'Buttler vs Kuldeep' promises to be an engrossing contest.
Will Jos show his 'Josh' or will it be India's chinaman who will have the last laugh? 5) MS Dhoni vs Yuzvendra Chahal
Chennai Super Kings (CSK) captain MS Dhoni has been struggling against leg-spinners, of late. Considering his recent form and struggle against leg-spinners, Dhoni would want to better his numbers against them and his biggest challenge will be RCB's Yuzvendra Chahal.
Chahal bowls slower through the air and likes tossing the ball up and inviting the batsmen to go for big hits, but only time will tell whether Dhoni will smash him out of the ground or he will prefer to stay back and play quietly.
However, Indian cricket fans would be hoping that Dhoni wins the contest because his form will be a crucial factor for India at the World Cup.
6) KL Rahul vs Trent Boult
KL Rahul was the third highest run-scorer of IPL 2018 with 659 runs to his name. He was the only Kings XI Punjab (KXIP) batsman in the top 15, and carried their batting unit almost single-handedly throughout the tournament. However, he has been scuffling with his form of late, especially against quality fast bowlers.
IPL 2019, his face-off against Trent Boult will be an entrancing one to watch because Boult will swing the ball both ways at pace and look to target the gap between Rahul's bat and pad with his in-swingers.
7) Rishabh Pant vs Sunil Narine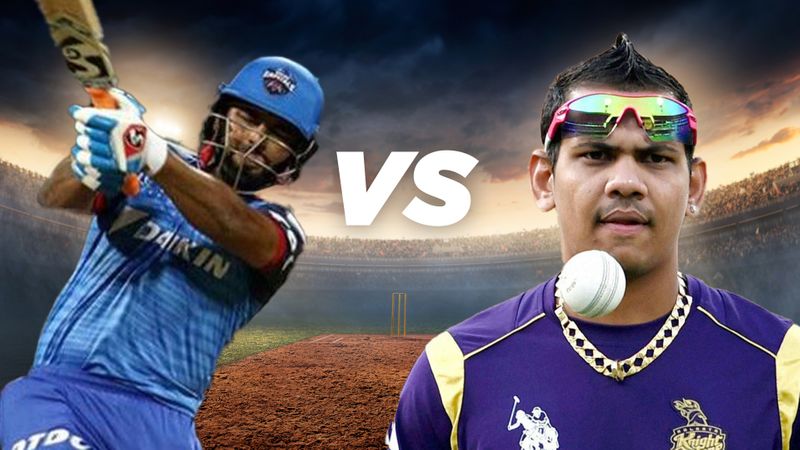 Rishabh Pant is one of the most promising young talents in world cricket. In IPL 2018, Pant was the second highest run-scorer with 684 runs to his name. He destroyed almost every bowling attack and smashed 37 sixes and 68 boundaries in the season. In IPL 2019, Pant will be Delhi's star player and all eyes will be on him every time Delhi Capitals (DC) will take the field.
In the match between Delhi Capitals and Kolkata Knight Riders (KKR), the clash between Pant and Sunil Narine will be a stirring one, as Narine has a very good record against left-handed batsmen. Pant, on the other hand, is not the one to back off and he would look to put pressure on Narine straight away.
Read Exclusive COVID-19 Coronavirus News updates, at MyNation.
Last Updated Mar 25, 2019, 8:22 PM IST