Ishan Kishan, after winning the Duleep Trophy 2019 title with India Red, spoke exclusively to MyNation. He feels his game is better now when compared to the last season. Kishan also spoke how Rahul Dravid, MS Dhoni and Kiran More had helped him along with Mumbai Indians' (MI) legends
Bengaluru: The concept of 'A' tours has helped Indian cricket. Many cricketers have benefited and continue to reap rewards, thanks to the Board of Control for Cricket in India (BCCI). Last month, young wicketkeeper-batsman Ishan Kishan excelled for India A against South Africa A in Thiruvananthapuram.
The 21-year-old left-hander, after playing for India A in three unofficial ODIs, featured in the Duleep Trophy final in Bengaluru. India Red won the title and he was part of the team, contributing 39 runs and taking four catches and effecting one stumping.
Also read: Exclusive interview with Deepak Chahar
After the game at the M Chinnaswamy Stadium on Saturday (September 7), Kishan spoke exclusively to MyNation and said his game is better now when compared to the last season.
"I feel very good right now, because at the end of the day, I think about whether I have changed my cricket or not, in the last few years. I definitely feel that my game is better now when compared to the last season. I am doing well, I am reading the match situation well. There are little things which count when you are on the field. So, I feel very good right now," Kishan said when asked about his recent successes.
Also read: Anil Kumble gives his views on MS Dhoni's future
The standout performance by Kishan was in the second one-dayer against South Africa A when he smashed a 24-ball 55 with five fours and four sixes. Thanks to his breezy knock, India A successfully chased down 163 from 21 overs in the rain-hit contest to take a 2-0 lead in the five-math rubber. Kishan won the Man-of-the-match award. In the other two matches he played he scored 37 and 40. Later, India A sealed the series 4-1.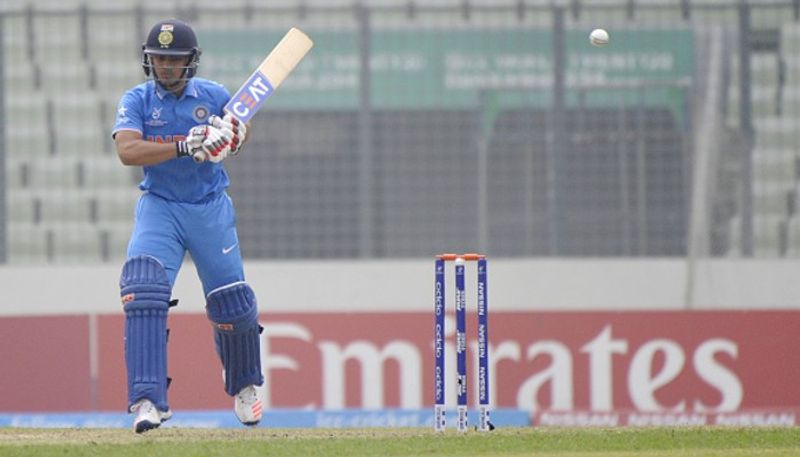 The stumper said 'A' matches are good for youngsters like him to stake claim for the  national side.
"Obviously, it is very good opportunity for any youngster (to play for India A). I too take it as an opportunity and I have to go and play well for India A. It is also about the Indian jersey, that we have to win the matches. So, it is all about going there and giving your best while wearing the Indian jersey," he said.
Also read: Dinesh Karthik tenders 'unconditional apology' to BCCI
Kishan is an explosive batsman and is seen as a finisher in the limited-overs formats. When asked about this role, he explained, "Right now in cricket, wherever you get to bat, be it No. 1 or No. 6, you have to be in that frame of mind, be the best for that position. So, I just look at what number I have to bat at, what role I have that I have to go out there and do for my team. I just focus on that."
The youngster thanked MS Dhoni and former India wicketkeeper Kiran More for helping him improve his glovework. Kishan and Dhoni hail from the same state, Jharkhand.
Also read: Legend picks who is India's best ever Test captain
"Talking to Mahi bhai (Dhoni) and Kiran More sir, you get to know about many things, like what to do while keep on Indian wickets and abroad. I have done few drills like I have to keep my body low when spinners are bowling. It has really helped me," Kishan said.
Kishan, who plays for Mumbai Indians (MI) in the Indian Premier League (IPL), spoke about how the franchise's legends like coach Mahela Jayawardene, team icon Sachin Tendulkar helped him.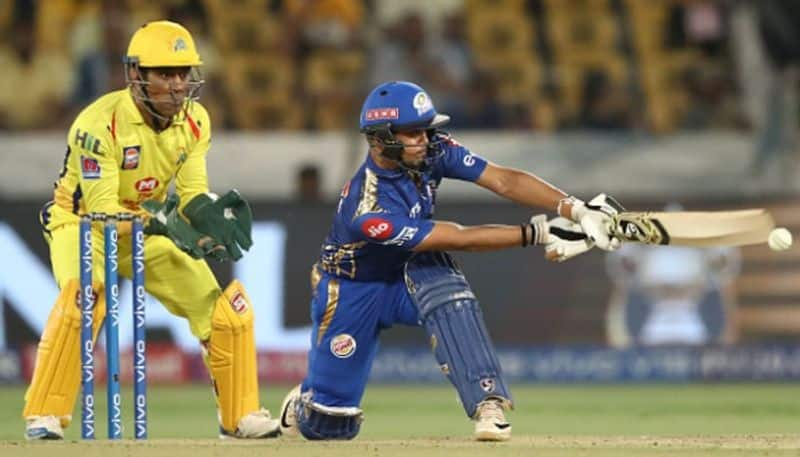 "There are too many legends (in Mumbai Indians) who will help you with your batting. Going and talking to them you get few more points about your batting, and also get to know what my weakness is. They keep sharing inputs with you. And, I look at my videos also. So, you just keep practising those things. At the end of the day, when you are playing IPL, you know what your problem is and what how you have to correct it. I have worked on those things and it has helped me to improve," Kishan explained.
While Rishabh Pant continues to play in Test and ODI teams, there are other young wicketkeepers who are doing well in the country. Just like Kishan, Sanju Samson too did well with the bat for India A.
Ask Kishan about the competition for slots among young wicketkeepers in India, he says, "I don't take it as competition (against them), because everybody is competing to wear the Indian jersey. Everyone wants to go there and perform well for the country. I just focus on doing my best and being the best what I do. I just work on my processes, what I have to do."
On former India captain Rahul Dravid, who was India A coach and now moved to National Cricket Academy (NCA) as its head, Kishan praised the batting legend. Kishan led India Under-19 at the World Cup in 2016 where the team finished runner-up with Dravid as the coach.
"He helps youngsters a lot. Whenever you want, you can go and talk to Dravid sir about your batting and he will help you. There are times, before the match, we are all nervous, and he is there to take all the pressure away from us. It is important for us him being there to guide. We get to learn a lot from him, like in what situation what we have to do. I have learnt a lot from India A matches, like how to play in the right frame of mind," Kishan spoke about Dravid's role.
On the upcoming Ranji Trophy season,  Kishan said, "All that I do is I have to go in and back my strength. Like what I have done in India A matches, I have to go there and give my best (in Ranji Trophy). My point is, I never set any limits (targets), like I have to score this much (in Ranji Trophy season 2019-20). I have to go there and make as many runs as I can."
Read Exclusive COVID-19 Coronavirus News updates, at MyNation.
Last Updated Sep 9, 2019, 12:21 PM IST