Virat Kohli has returned to training and posted a video of his workout in Mumbai amid the nationwide lockdown due to the coronavirus (COVID-19) pandemic
Mumbai: Amid the nationwide lockdown due to the coronavirus (COVID-19) pandemic, India captain Virat Kohli returned to training in Mumbai and posted an inspiration video for his fans on social media.
The 31-year-old was seen running in the one-minute video which he captioned, "Putting in the work is a way of life and not a requirement of profession. Choice is yours."
Also read: Sourav Ganguly has 'political skills', he can lead ICC, says David Gower
The video was posted both on his Twitter and Instagram accounts. Kohli's teammates including Umesh Yadav, Mohammed Shami, Kuldeep Yadav and Wriddhiman Saha appreciated the skipper's workout session.
Due to the virus, all cricket matches have been suspended. India is set to extend the lockdown period beyond May 17. However, most of the restrictions are likely to be lifted and Indian cricketers too may return to training soon.
Also read: 'Virat Kohli is the best batsman in the world'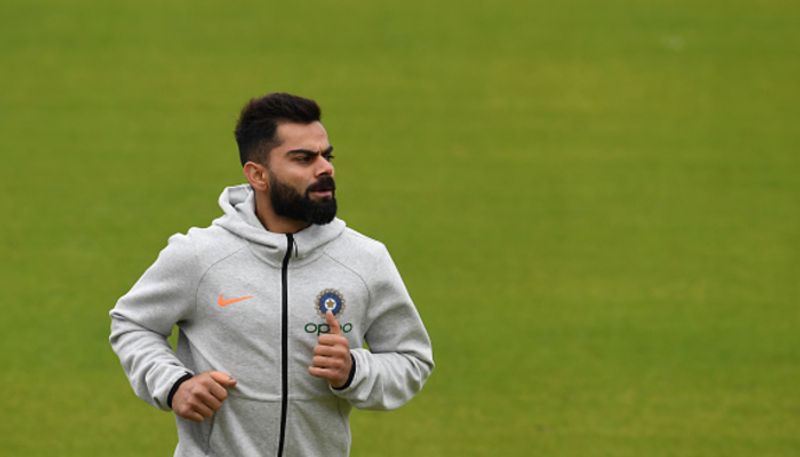 According to a report, the Board of Control for Cricket in India (BCCI) is planning to hold an "isolation camp" at Bengaluru's National Cricket Academy (NCA).
During the lockdown, Kohli said he is keeping himself fit and would be ready to start from where he had left. He said he is always in a positive frame of mind.
"Fortunately I have all my gym equipment at home so I am able to train - that's not a problem for me. As far as the game goes, luckily I am someone who has always been very, very keen on improving my mental state and not really focusing on practising for long hours in the nets over a period of time. I know once I am in a good frame of mind, I am keeping myself positive and happy and just looking forward in life. Whenever I return to the game I know that I'll be in a good position to start again from where we left," Kohli had recently said on Star Sports' "Cricket Connected" show.
Putting in the work is a way of life and not a requirement of profession. Choice is yours. pic.twitter.com/oymi2a5plw

— Virat Kohli (@imVkohli) May 15, 2020