The last date to file ITR is September 30. The notices being circulated on social media stating the deadline has been extended to October 15 are fake, said the I-T Department.
New Delhi: The Income Tax Department has issued a notice that messages and notices circulating stating that the deadline to file I-T Returns has been extended is fake.
"The notification of due date extension pertaining to filing of ITRs that is being circulated on social media platforms is not genuine. Taxpayers are advised not to fall prey to such false news," The I-T Department tweeted.

According to the I-T Department, the last date to file the returns is September 30. But the fake news circulating stated that the deadline has been extended till October 15.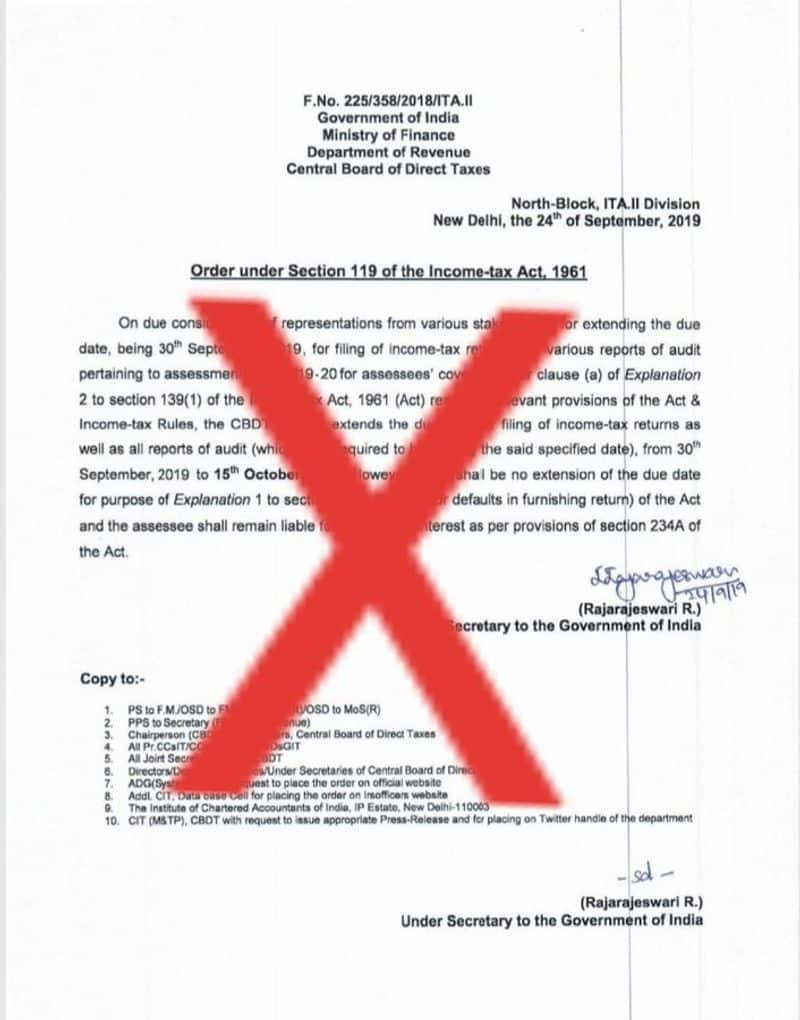 Section 44AB of the Income Tax Act states that September 30 is the last date for entities whose accounts require auditing. This is the deadline given for companies, partnership firms, proprietors, or individuals who are working partners in a firm.
The Institute of Chartered Accountants of India (ICAI) has requested the Central Board of Direct Taxes (CBDT), to extend the ITR deadline for audited entities to November 30.
The CBDT frames policies for the Income Tax Department.
Last Updated Sep 25, 2019, 7:45 PM IST