Shehnaaz Gill's father Santokh Singh spoke to an online portal about how Sidharth Shukla is better than Kareena Kapoor's husband Saif Ali Khan
Last week, the Bigg Boss 13 house witnessed the family round in which family members of contestants entered the house and gave their loved ones some gyaan (advice). From Arti Singh's brother Krushna Abhishek to Sidharth Shukla's mother to Shehnaaz Gill's father, there was love, hugs and kisses, and words of wisdom that filled the house.
This year, the spotlight has mostly fallen on Sidharth Shukla and Shehnaaz Gill's cute antics. Even host Salman Khan could not ignore them, and they often trend on social media. Netizens have also named them as #SidNaaz.
However, Shehnaaz Gill's father Santokh Singh has something else to say about #SidNaaz.  He spoke to his daughter and strictly told her to not to continue with the relationship after the show ends, and to keep it up only until the show lasts. He also told his daughter to focus only on the game, indicating that Sana's father is not happy with her relationship with Shukla.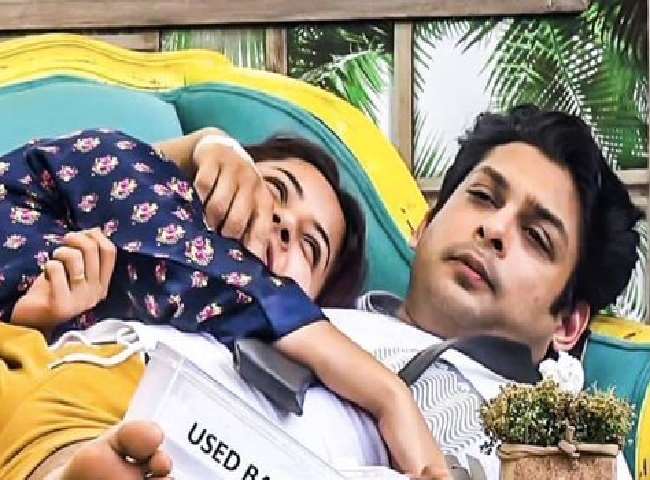 But according to an online portal, Santokh, feels that Shukla is better than the Bollywood actor and Nawab of Pataudi Saif Ali Khan. He also revealed the reason of him not being happy with #SidNaaz's relationship stating that his problem was the huge age gap between Sid and Sana and said Sid is better than Saif because he at least doesn't have children.
He said, "There always has been a rule in our society that the age of a woman in a relationship should be less than a man. Shehnaaz and Siddharth are not the first couple to have a big age difference between them. There are many couples who have a large age gap."
Shehnaz's father further said, "There is a big age gap between Saif Ali Khan and Kareena Kapoor Khan too. Saif is about 12 years older than Kareena and has 2 children. The two are happy together. Siddharth is better than Saif, at least he does not have children."
Sana's father also talked about his daughter's affection towards Sid, "I want both of them to come out first because there is a difference between the world inside and outside the house. Once they come out, they will decide how they both want to live their lives."