Shatrughan Sinha has spoken about not being invited to Aishwarya Rai-Abhishek Bachchan's wedding. Here are the reasons why Amitabh Bachchan did not invite Sinha and what happened later

Aishwarya Rai and Abhishek Bachchan's wedding was a big event of the year in 2007. When the two popular stars were getting married, many close friends and family members were present at the wedding.
But Bachchans forgot to invite their old friend Shatrughan Sinha, who later expressed his emotion to a newspaper. According to reports, Sinha and Bachchan don't share a warm and cordial relationship anymore.
Some say this is because they support different political parties. Sinha was then BJP MP and Jaya Bachchan is a Samajwadi Party MP.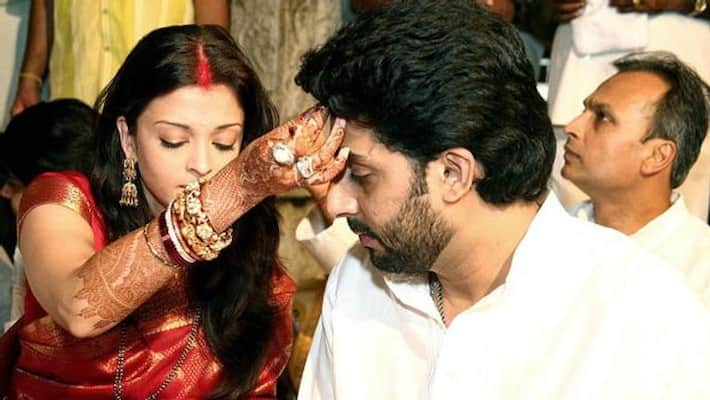 However, post the grand wedding of Aishwarya and Abhishek, they had sent a packet of sweets to all those they couldn't invite. During that time, Jr Bachchan said that they wanted to keep the wedding a private and intimate affair as his grandmother was in hospital.
But, Sinha didn't buy the reason and sent back the sweets showing his displeasure. According to Sinha, he and Amitabh were close friends, and such act was like an insult to him.
In an interview, Sinha had told Mid-Day, "Jab bulaaya nahin phir mithai kis baat ki? (when you are not invited, why is the need to send sweets)."
"Amitabh had said those who had not been invited were not his friends in the first place," Sinha added.
He also said, "The least I expected was that either Amitabh or someone from the family would call me up before sending the sweets. When that was not done, why the mithai?"
According to a report in Pinkvilla, Amitabh said that those who couldn't understand their situation (during the wedding) and why they were not invited, weren't his friends in the first place.
Not just that, in an episode of Koffee with Karan, Sr Bachchan had said that he didn't feel angry or surprised by Sinha returning the pack of sweets as it was his wish and opinion. If he didn't want the sweets, he must be having a valid reason for it.