While Congress members issue statements in support of Ram Mandir, let's not forget or forgive their incendiary and hurtful remarks against the deity whom Hindus consider their supreme deity
Bengaluru: All roads led to Ayodhya as Prime Minister Narendra Modi performed the historic bhumi pujan on August 5.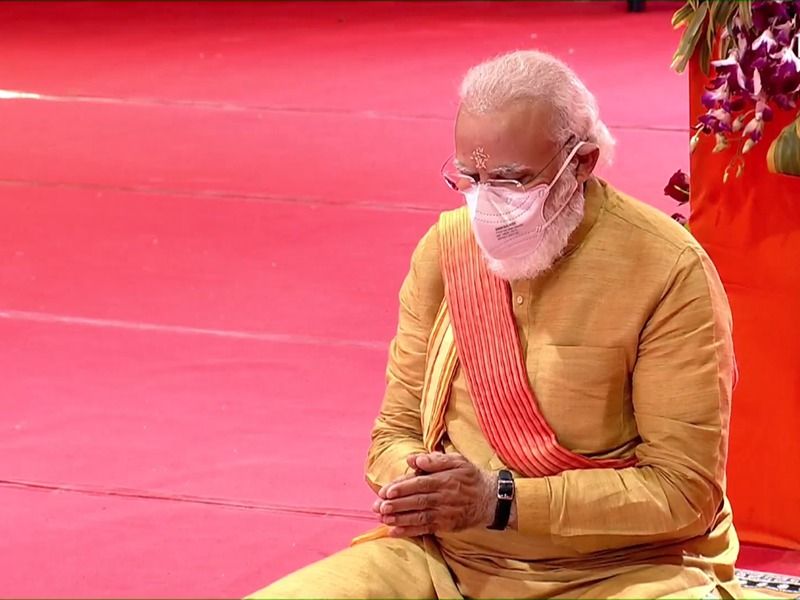 It is certainly a red-letter day in the annals of Indian history as the bhumi pujan signals the beginning of the construction of the magnificent Ram temple and an end to the centuries-old litigation in which Hindus were unable worship their supreme deity.
But our focus is how the grand old party - the Congress - has deliberately played truant in ensuring that Hindus did not get to build a temple, as also worship Ram Lalla.
Here, we delineate how the Congress chose to hurt and humiliate the sentiments of Hindus:
Denial of the very existence of Lord Ram!
It was the year 2007. The Congress submitted an affidavit to the Supreme Court in its opposition to the demand of the scrapping of Ram Sethu project. It read: "Valmiki Ramayana and Ramcharitmanas admittedly form an important part of ancient Indian literature, but these cannot be said to be historical records to incontrovertibly prove the existence of the characters and occurrences of events depicted therein."
Kapil Sibal's shameless statement!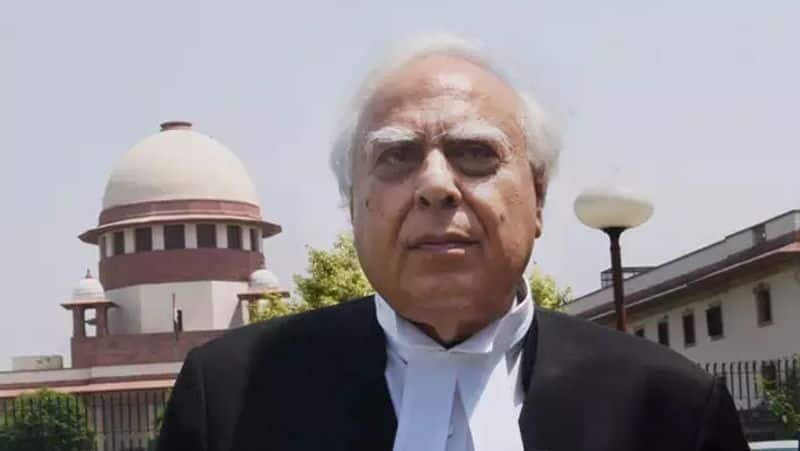 Moving on, we must also tell you about another gentleman, Kapil Sibal. He is a senior Congressman and a legal eagle of the party. Interestingly, it was he who represented the Sunni Waqf Board opposing the construction of the temple. Reports add that he, in the top court, urged it to defer the hearing of the case till the 2019 national elections!
More interestingly, the Sunni Board distanced itself from Kapil Sibal for issuing such a statement and the Congress went on to add that Sibal was representing the board in an individual capacity.
Shashi Tharoor's hurtful jibe!
Shashi Tharoor is another Congress gentleman who puts out a façade of refinement and sophistication through his bombastic and highfalutin language. But he doesn't realise that he can't be using this tool to hurt Hindus.
He had said, "While a vast majority of Hindus believes that Ayodhya was the birthplace of Lord Ram, no good Hindu would want to see a Ram temple built by demolishing somebody else's place of worship."
Congress has been so blatant in expressing itself against the interests of Hindus.
But when it comes  to election time, the Congress, which is an epitome and exemplar of appeasement, put out a picture in which the face of Rahul Gandhi was superimposed on that of Lord Ram and promising Hindus a Ram temple.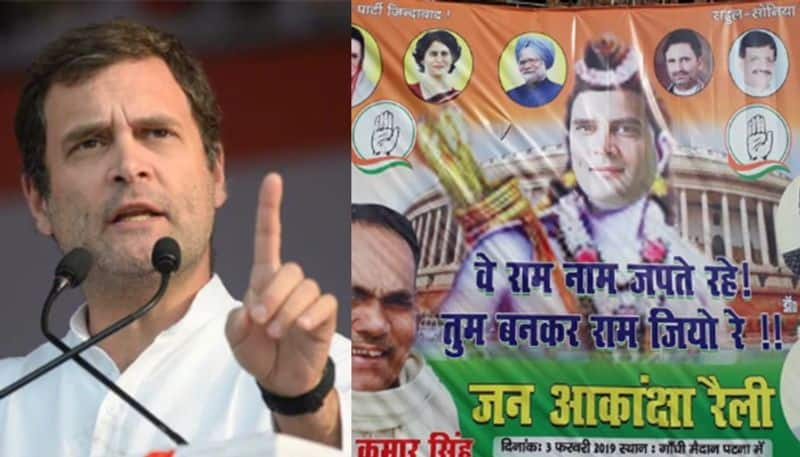 In 2018, another Congress leader CP Joshi of Rajasthan openly said that it would be a Congress Prime Minister who would build a Ram temple.  
But in spite of all this chicanery, it is the Narendra Modi-led NDA government which will build a Ram temple in the second year of its second term!   
 
 
Last Updated Aug 5, 2020, 2:14 PM IST