In our coverage of those who doxx Indians abroad, we were sent a screenshot of a man who lists out police addresses for Indians to be reported abroad
Bengaluru: We have written more than a dozen articles till now exposing how people sitting in India or abroad doxx their fellow Indians in other countries, displaying their personal information, their professional information and advocating their job termination or deportation or other forms of punishment. 
In this article, we tell you about a man named Mir Imran Ali. 
In response to our appeal on social media to screenshots inter alia where Indians have been doxxed, a Twitter user by name Bhavani sent us screenshots of Mir Imran Ali. 
Here is his profile: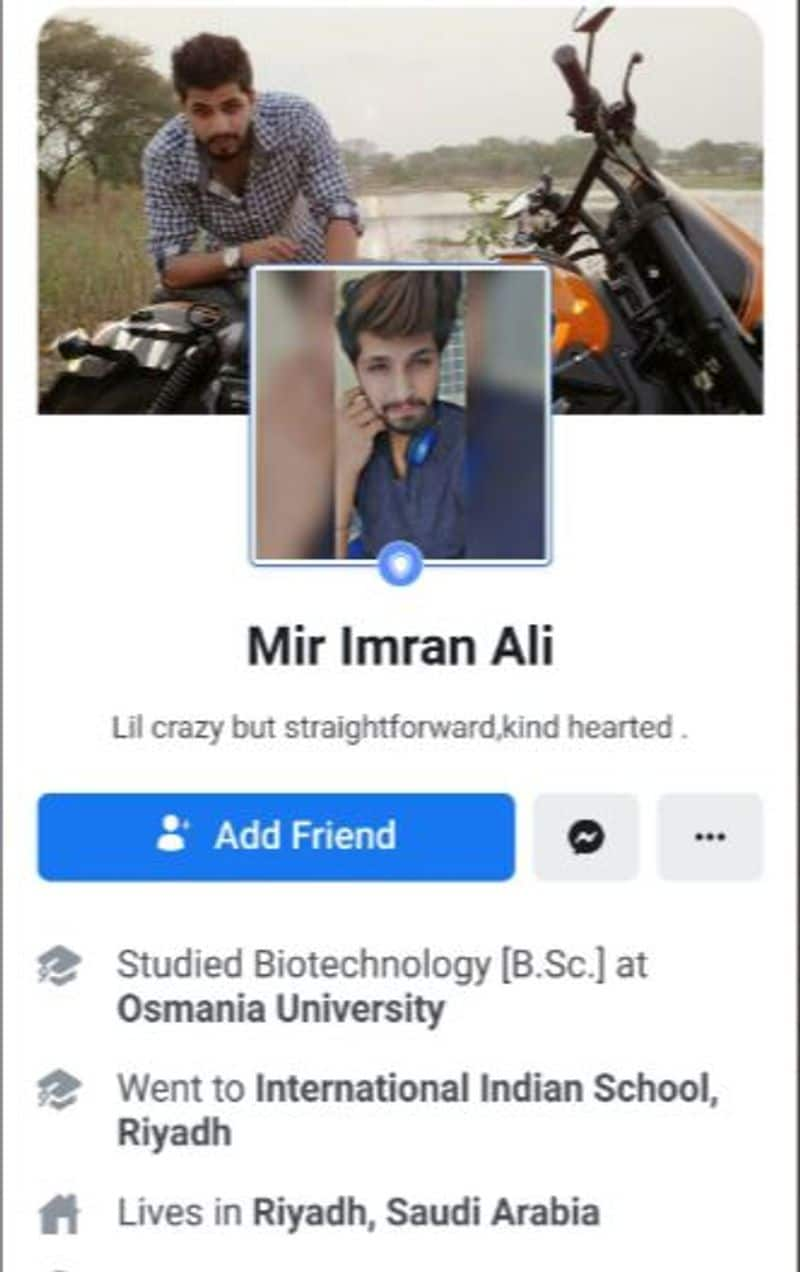 As we went through the screenshots, we were shocked to see Ali publishing a list of contacts of all the police force in Islamic countries and urging people to report against followers of RSS ideology. 
He had even asked people to report about Sonu Nigam, who at that point in time, was in Dubai.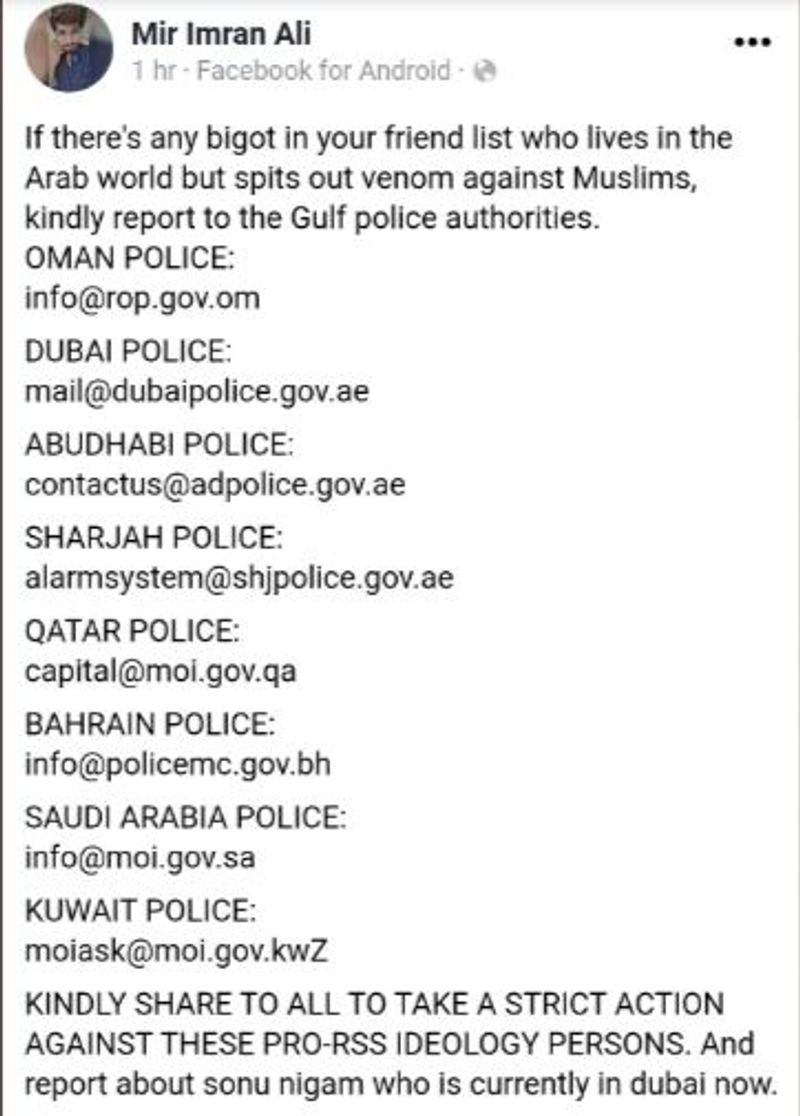 The man in question had also abused UP CM Yogi Adityanath and Prime Minister Narendra Modi, Union home minister Amit Shah and finance minister Nirmala Sitharaman. 
The screenshots are here for you to see: 
He insults our PM and ministers but want Indians in Arab countries to be arrested for insulting Muslims! pic.twitter.com/6ERVzIWJ6K

— Bhavani (@ganganadu) April 23, 2020
All the ones who have been abused by him are national leaders. Prime Minister Narendra Modi and his party won a thumping majority for a second successive time last year. 
But the way he and his party are abused are shocking. 
And what people like Ali do not understand is how they themselves resort to cheap behaviour insulting our leaders, but take the moral high ground to inform people in foreign countries to take note of other Indians who exercise their freedom of speech and expression in expressing their views. 
It is a classic case of double standards. 
Some of those NRIs who have tweeted their views have been castigated and reprimanded. But the bi irony is people like Mir Ali get away scot-free. 
 
Read Exclusive COVID-19 Coronavirus News updates, at MyNation.
Last Updated Apr 29, 2020, 2:14 PM IST