In this writeup, we expose the nefarious and ugly nexus that locals use to collaborate with foreign forces to doxx NRIs

Bengaluru: NRIs who dare to exercise their freedom of speech and expression in the country they live are in danger.
In the articles that we have published earlier, we have brought to you several stories of how doxxers openly target NRIs and report them to the authorities in that country.
The NRIs targeted can be dance trainers, people in the aviation sector or people in the IT field.
Shockingly, these doxxers go to the extent of shaking hands with the locals of the country in which the NRIs live and form a nefarious network.
Sitting in India, these doxxers run a meticulously planned campaign to vilify their own countrymen. They introduce themselves and seek information of a local there. These locals can be journalists there who would rush to strike a relation with the doxxers and make the lives of NRIs hellish.
Well, below, we produce a tweet of a journalist by name Sonia Sarkar who introduces herself to a person named Mejbel. She seeks his contact details and openly declares that she needs to talk about him about Indian expatriates and their extremism.
#doxxersrip pic.twitter.com/Nb5mv4GsbA

— LadyBird (@LadyBird7575) April 21, 2020
Shocking, isn't it? But the story doesn't end here!
Here is another tweet by Irena Akbar. The Twitter user seeks the help of a person named Mazhar Farooqui. From the details she has provided, it is clear that he is a journalist. And Mazhar Farooqui proudly proclaims that another Indian expat has lost his job.
Here is the tweet:
Thank you for taking this up. 🙏🙏
More power to you guys. pic.twitter.com/zOJgefwT3t

— Richa (@TheMinioness) April 23, 2020
Here is another tweet which displays all the relevant information required to doxx NRIs.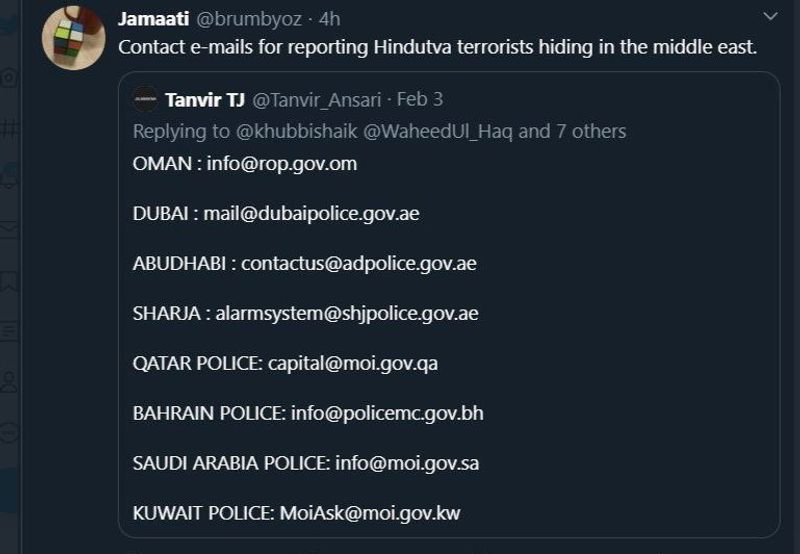 Sadly and shockingly, these are not the only ones! We even spotted another Twitter user Mir Imran Ali who also put out all details to target Indians abroad.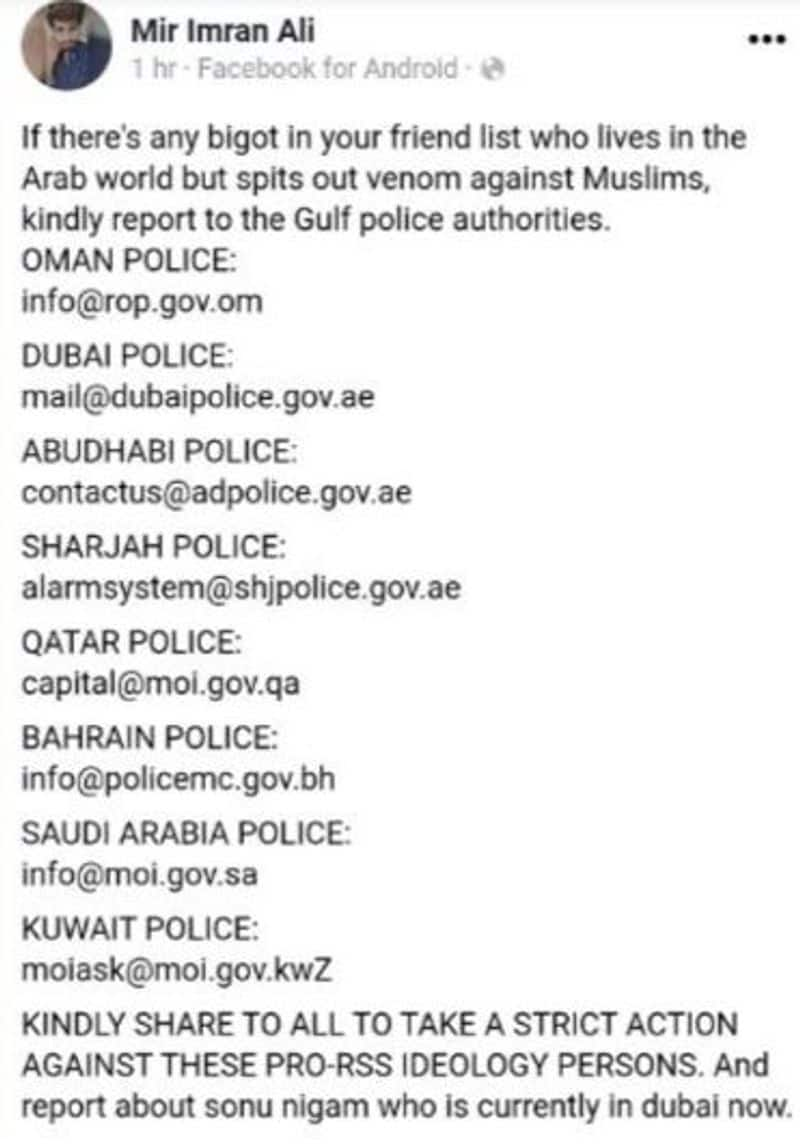 From all these tweets, it is evident that that there is a big and nefarious and ugly nexus to put NRIs in danger.  
 
Read Exclusive COVID-19 Coronavirus News updates, at MyNation.
Last Updated May 3, 2020, 10:12 AM IST