Twitter has of late targeted right-of-centre handles like that of True Indology, Ankur Singh, Ankit Jain, etc even though the said users violated no rule of the medium. In protest, an outfit called Youth for Social Media Democracy is marching from Saket to Lado Sarai of Delhi.
New Delhi: 280 characters of outrage, opinion, information and views have come to not only decide the way we converse online in a crisp way but also making the medium wield power and influence. From world leaders to policymakers to commoners — everyone has chosen to engage on the platform. But Twitter is now accused of exercising its influence in a politically motivated way. Twitter, supposed to encourage free speech, is accused of curtailing it.
YSMD: The forum for protest
Youth for Social Media Democracy (YSMD), an outfit comprising people who espouse a right-of-centre ideology on Twitter, is lodging a protest on Sunday against the micro-blogging site. The press release by the outfit reads: "Over the last few months, Twitter and Facebook have been systematically trying to curb free-speech of individuals who subscribe to the non-left-wing ideology by suspending their handles, restricting their reach and removing trends from the trends list. However, it has been ignoring offensive, abusing and threatening tweets from left leaning ideologues and senior leaders of the Congress."
 
Twitter, which claims to have a robust system in place to deal with fake news, is itself accused of spreading selective fake news. The YSMD says the act of "selectively" authenticating Twitter handles that belong to leftist propagandists has given them legitimacy even as they have been caught spreading fake news repeatedly. This shows the "lack of seriousness" of such platforms in tackling fake news, the outfit says.
 
On Sunday, The YSMD is staging a silent protest, marching from Delhi's Saket to Lado Sarai, a regional office of Twitter.
 
On being asked why they chose Sunday, the volunteers reasoned that they did not intend to create traffic snarls due to the protest in Lado Sarai on a weekday. The protesters are expected to reach the office of Twitter at 4 PM today.
Ankur Singh
Prominent twitter users like Ankur Singh, whose account was recently suspended allegedly on flimsy grounds, is slated to be part of the protest.
 
When #BringBackAnkurSingh trended on Twitter, the medium was forced to withdraw its suspension of Ankur's account within 24 hours. Further, Twitter was forced to apologise to Ankur.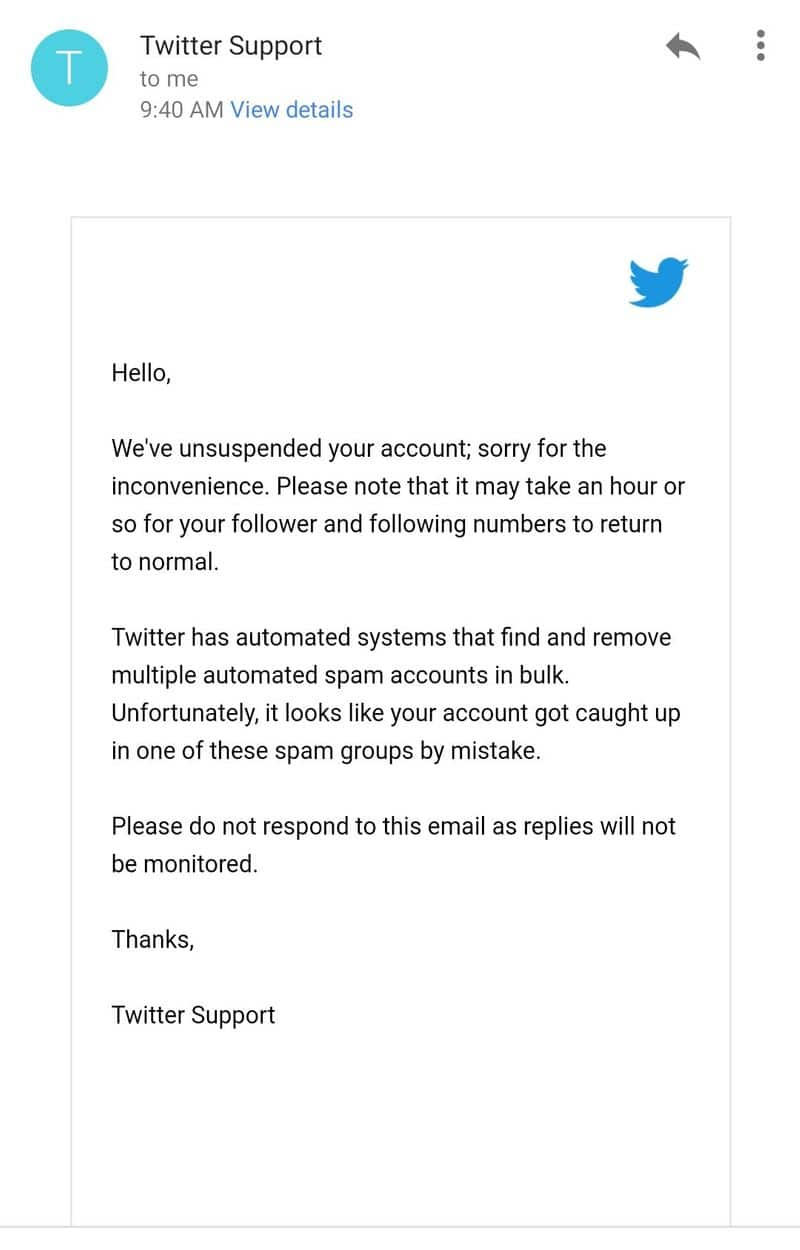 Ankit Jain, Vikas Pandey
Another prominent Twitter user Ankit Jain is slated to be part of the protest, as is Vikas Pandey.
 
What do they wish to achieve? In a statement, the YSMD alleged, "The instance of such strong political biases during an election year is an attempt to influence India's elections, which violates the right to free and fair elections, which are (sic) a fundamental ethos of Indian Democracy. Rules must be consistently applied without any such biases, however, there is repeated instances (sic) of such biases when it comes to reporting accounts or verification of them."
Twitter dumbfounded?
MyNation tried to contact Mahima Kaul, policy director of Twitter India, but could not speak to her in spite of repeated attempts. An SMS has been sent to her mobile number. As and when Twitter replies, this report will be updated.
 
This is one of the first instances where protests against an online giant is going to take people to the streets in India.
 
Twitter has already been accused of randomly suspending handles like that of True Indology even though there is no evidence they violated its rules.
Jack Dorsey
Earlier, Twitter's global CEO Jack Dorsey was accused of 'hate-mongering' when he was seen in a picture holding a placard that read, "Smash Brahminical Patriarchy". The message, implying that the uppermost caste in India is patriarchal, created a row, forcing Twitter to issue a clarification saying it did not believe in stereotypes.
After US, India too
Last September, Republicans in the US accused Twitter of bias against the conservatives and in favour of Democrats. So much so, Republicans grilled Dorsey, alleging that Twitter's algorithm suppresses the conservative viewpoint in the US. 
 
The online giant faces a similar situation in India now.
A competitive product
To fight what they perceive as bias, a section of the right-wing has come up with an alternative social medium, which would be a news aggregator. They have named it Ritam.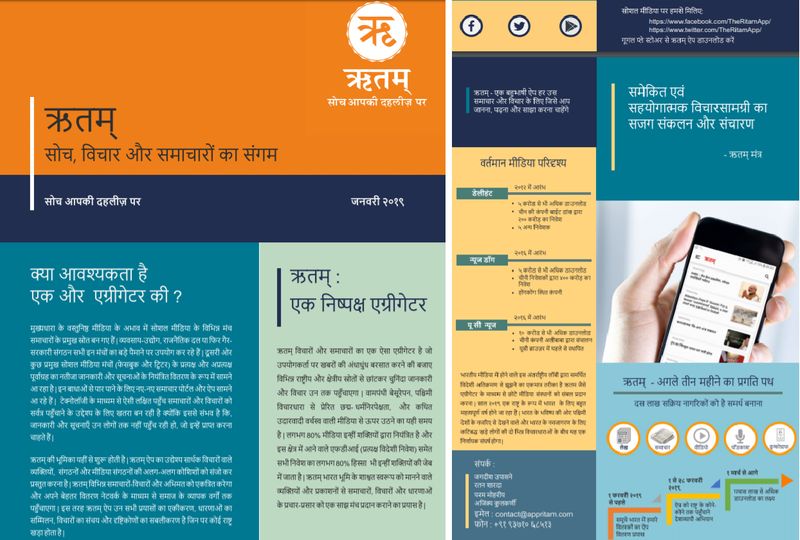 The product will fight the "discrimination" practised by existing social networking sites like Facebook and Twitter. But these two famous social mediums are not alone to promote news with a leftist skew. This is a bid to challenge major aggregators like UC Browser and DailyHunt,  too, "which are China funded", they say.
The contact section of the information brochure for Ritam names Jagdish Upasane, Ratan Sharda, Param Mohriya and Ajinkya Kulkarni who are RSS swayamsevaks.
Update
Responding to MyNation's queries, Twitter in a statement said, "Earlier today, there was a peaceful protest outside our Delhi office. We welcome feedback of our service and respect people using their voices to be heard.
"We have one set of Rules which outline the behaviours we allow on Twitter. We have a global team responsible for enforcing these Rules, and this team does not make decisions on the basis of ideological or political viewpoints -- it is fundamentally against our values as a company. We enforce our policies equally and without bias."
Last Updated Feb 4, 2019, 3:29 PM IST