A petition before the Attorney General seeking permission for contempt proceedings against actor Swara Bhasker
Bengaluru: With lawyer Prashant Bhushan being convicted for his contemptuous remarks on the Supreme Court and the proceedings relating to his punishment are to be heard on August 20, a fresh petition has been filed before the Attorney General seeking permission to prosecute actress Swara Bhasker for contempt of court. 
In this regard, advocate Anuj Saxena, Prakash Sharma & Mahek Maheshwari have filed a petition on behalf of one Usha Shetty.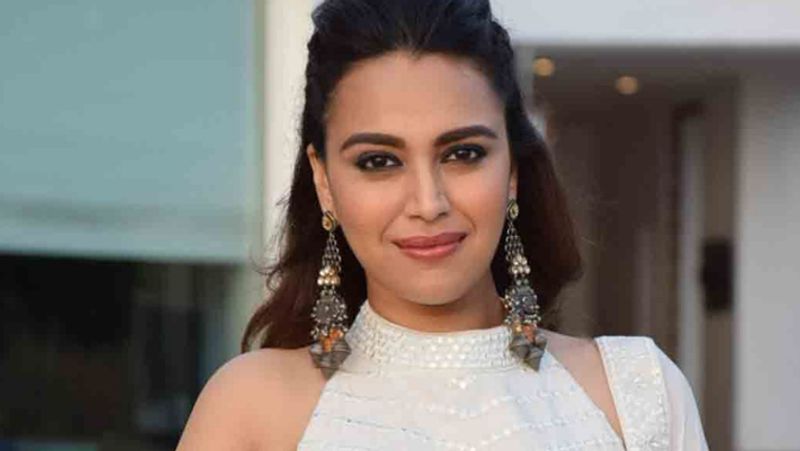 A note on what Swara Bhasker had said: 
During a conference 'Artists Against Communalism', the actress had said, "We are living in a country where the Supreme Court of our country states in a judgment that the demolition of the Babri Majid was unlawful and in the same judgment rewards the same people who brought down the mosque."
She had further added: "We are now in a situation where our courts are not sure whether they believe in the constitution or not." 
Through the tool of freedom of speech and expression, people like Swara Bhakser, who elevate themselves as conscience keepers of the society, never miss out on an opportunity to cast aspersions on the top court. 
It was only after a thorough hearing of the case did the Supreme Court decree the Ayodhya land in favour of Hindus. But ever since that verdict, there has been a lot of hullabaloo with some even saying secularism has been compromised with. 
The top court is also hearing another case relating to contempt of court case against Prashant Bhushan in relation to his interview a decade ago. 
The bench hearing the case has adjourned the matter to August 20. Meanwhile, Rajeev Dhavan, counsel for Bhushan, has maintained that there are several imbalances in the conviction verdict of Bhushan and that they would file a review petition. 
But the top court has maintained that there was malicious intent in Bhushan's tweets.  
Last Updated Aug 18, 2020, 2:29 PM IST