The Supreme Court has balanced the right to protest versus the right to commute

Bengaluru:  The top court has beautifully balanced the right to protest versus the right to commute. 
The top court's verdict was in relation to the Shaheen Bagh protests against the Citizenship Amendment Act (CAA). 
In a riveting observation, the top court noted that the right to protest in public places was not absolute and these places can't be occupied indefinitely. 
"Dissent and democracy go hand in hand," the top court observed, stressing that "protests like these are not acceptable," a three-judge bench, headed by justice Sanjay Kishan Kaul ruled.
"We have to make it clear that public places cannot be occupied indefinitely whether in Shaheen Bagh (in Delhi) or elsewhere. These sort of protests (like Shaheen Bagh) are not acceptable and (the) authorities should act... they must keep such spaces free from obstruction," the top court said, adding the "administration cannot wait for orders from court to clear" the protest sites.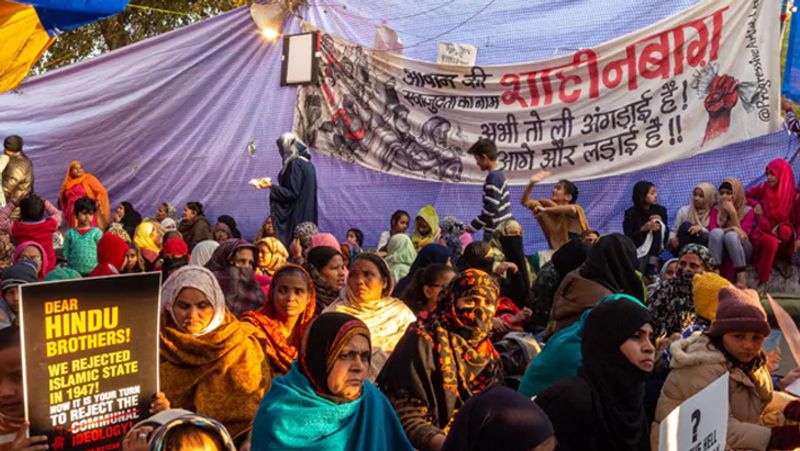 "We appreciate the right to peacefully protest and it can be (held) at designated places only," the court stressed.
The ruling came on a plea filed by advocate Amit Sahni in February seeking lift of road blockade in the Shaheen Bagh – Kalindi Kunj stretch due to protests at Shaheen Bagh by those opposing the CAA.
A note on Shaheen Bagh protests: 
The protests at Shaheen Bagh had been going on since the second week of December.
Though touted to be against the CAA, there were allegations that the protests were being misused for propaganda. 
A note on CAA: 
The CAA grants citizenship rights to around 32000 people (persecuted minorities) from Pakistan, Bangladesh and Afghanistan who have been residing in India hitherto December 31, 2014.
Both the PM and the Union home minister have made it amply clear that that law doesn't snatch rights from anyone, but only gives it to the persecuted communities.