Congress leader Shashi Tharoor was schooled on common sense by netizens as they questioned him why Sonia Gandhi went to the US for treatment when AIIMS is well equipped
Bengaluru: Shashi Tharoor is one politician who gives you a glimpse of sophistication in his diction and mannerisms. 
He can throw highfalutin and bombastic words at will, often leaving the listeners more confused than impressed! 
But when it comes to nous, Shashi Tharoor must improve his ratings!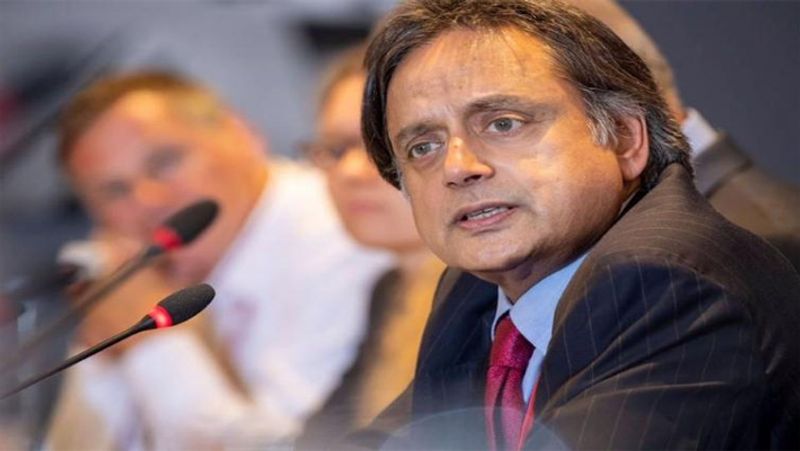 As Amit Shah got himself admitted to AIIMS for the post-Covid treatment, Shashi Tharoor put out a tweet thus: "True. Wonder why our Home Minister, when ill, chose not to go to AIIMS but to a private hospital in a neighbouring state. Public institutions need the patronage of the powerful if they are to inspire public confidence."
He was replying to a message labelling AIIMS as "temple of democracy". 
Well, as he put it out, tweeple rode the joy of holding mirror to Shashi Tharoor. 
The issue was Sonia Gandhi travelling to the United States for a routine checkup. 
One user noted: "Hypocrisy! Antonio kyu nhi gai Nehru wale AIIMS me?? For regular check up she gone to US. #AmitShah." 
Another one noted: "Wonder why our beloved CONGRESS President Smt. Sonia Gandhi & Upcoming Youth Leader Rahul Gandhi, when need a routine health checkup, chose not to go to AIIMS or ANY Indian Hospital, but fly out of INDIA." 
It was raining fun as Shashi Tharoor had nowhere to hide! 
"That ironical moment when Dr.Tharoor questions the Home Minister for going to a private hospital in INDIA for medical check up but forgets that his own boss just left the country for a foreign country for medical check up!Do congressmen keep their brains in a jar while tweeting?" 
Here's another beauty! 
"True. Wonder why our President Sonia Ji, when ill, chose to go to Abroad but not to a AIIMS hospital in a neighbouring state. Public institutions need the patronage of the powerful if they are to inspire public confidence
        -Shashi Tharoor
Why didnt you ask this to Sonia Ji"