Asianet News conducted a survey in Jammu and Kashmir on various issues that plague the state. With the help of graphs, we give you the response of the people and the questions they were asked. The survey was conducted between July 15 and July 22, 2019.

Bengaluru: On the historic day of controversial articles 370 and 35A being rescinded, we present to you the mood of the citizens of the erstwhile state of Jammu and Kashmir on various issues.
This survey is an exclusive property of Asianet News.
1.      When the citizens of Jammu and Kashmir were asked to rank their issues plaguing the state, they said terrorism was the biggest issue.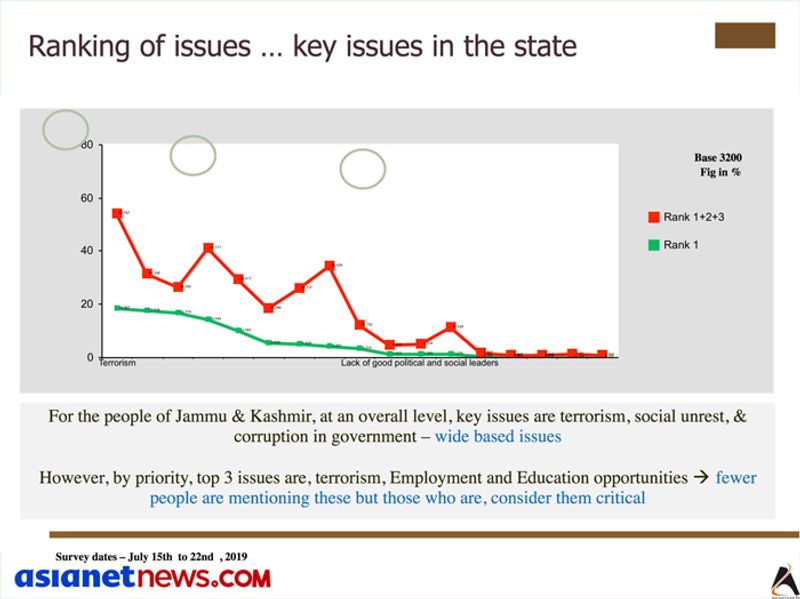 2.      On the issue of whether the Modi government has taken sufficient steps toward youth getting employed, 40% of the citizens answered in the affirmative.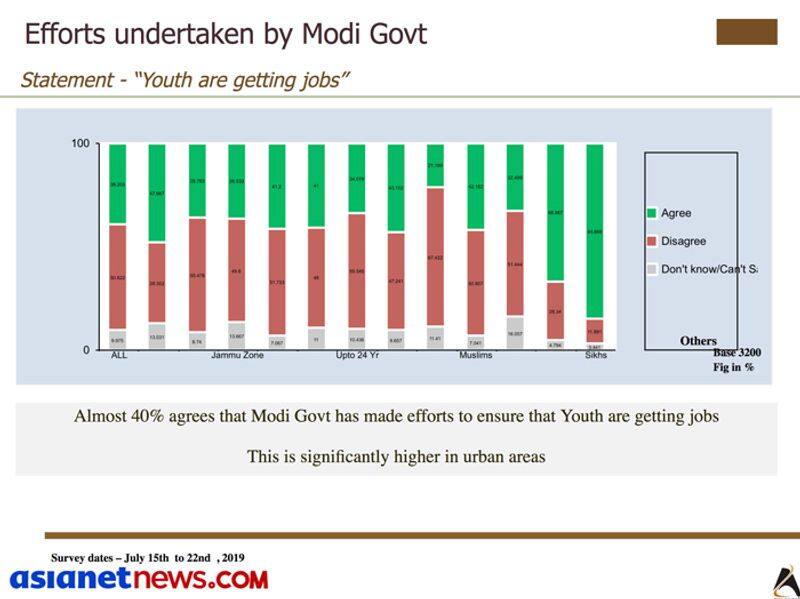 3.      On the issue of efforts taken by the Modi government to bring peace to the valley, a little more than 40% said yes, the Modi government had made efforts.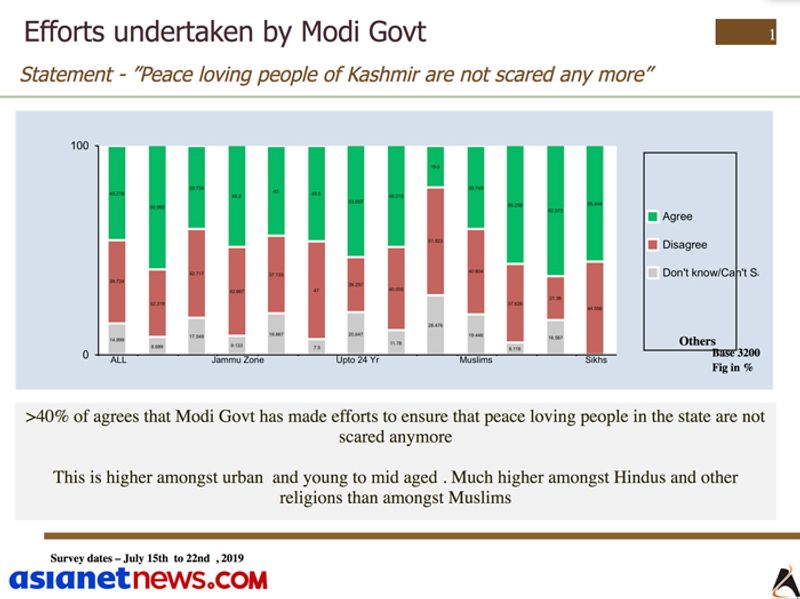 4.      On the issue of how satisfied people of Jammu and Ladakh region are, the result was a net positive.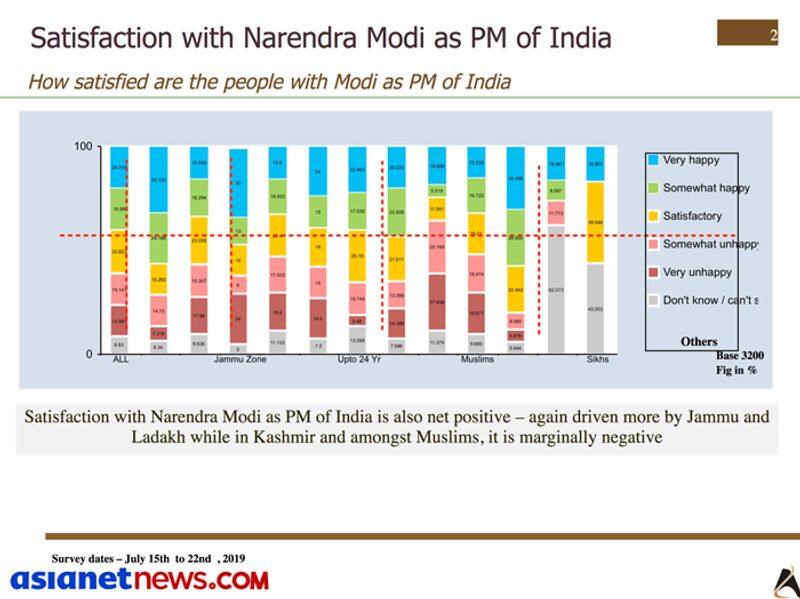 5.      On the issue of most preferred political party, the answer was a surprising one for many.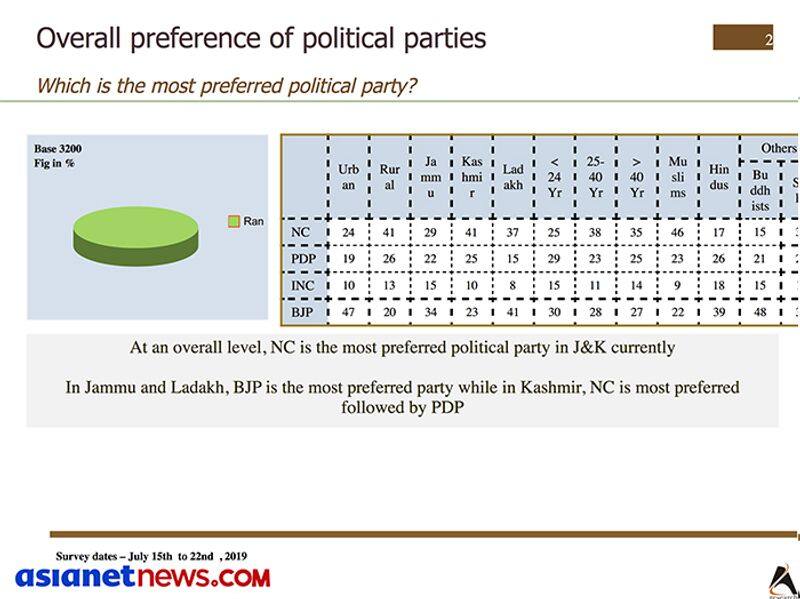 6.      If given a choice between Indian National Congress and Bharatiya Janata Party, the answer was again surprising.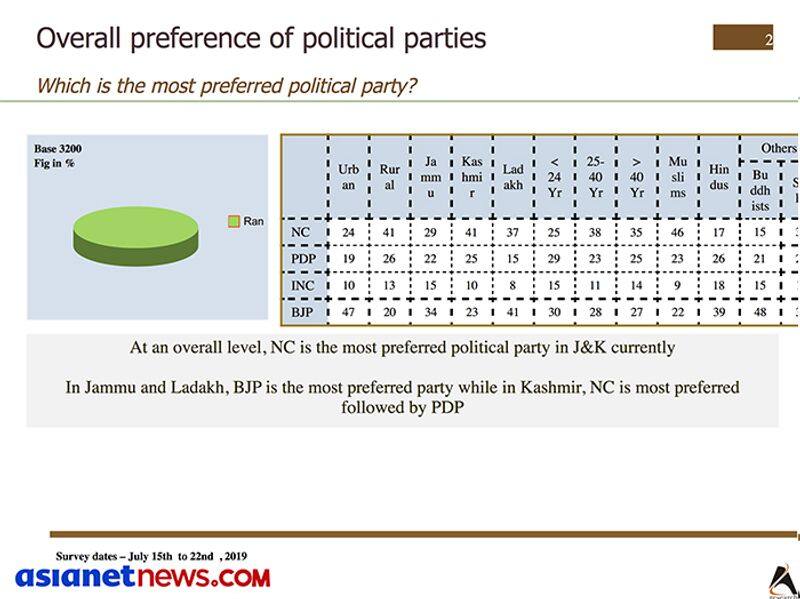 7.      Who should rule Jammu and Kashmir? Is it Narendra Modi, Farooq, Omar or should it be Rahul Gandhi, Mehbooba Mufti?
Here is the answer.