India successfully test-fired nuclear-capable Shaurya missile

Bengaluru: India's pride, neighbour's envy! That aptly sums up the latest nuclear-capable missile - the Shaurya missile. 
Earlier today, India successfully test-fired the missile, off the coast of Odisha. The USP of the missile is that it can strike targets at around 800 kms.

As the test-firing is successful, it is expected to be inducted in the strategic forces to complement one of the existing missiles in the same class, as revealed to a news agency by government officials. 
The missile would be lighter and easier to operate in comparison with the existing missile, the sources added.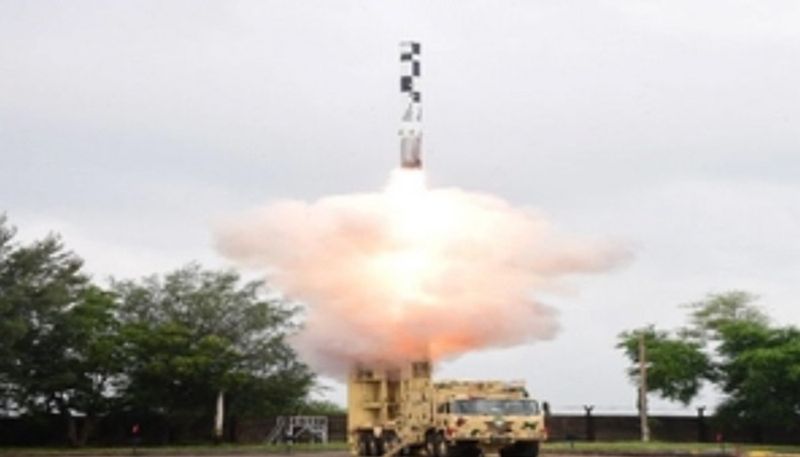 In the last phase while moving close to its target, the missile moves at hypersonic speeds, added another report. 
The latest addition to the defence kitty underlines the Defence Research and Development Organisation (DRDO) commitment towards total self-reliance in the field of strategic missiles. 
It is interesting to note that it has enhanced its efforts further after the call of Atmanirbhar Bharat by Prime Minister Narendra Modi in the defence sector earlier this year.
Brahmos successfully test-fired 
While the Shaurya missile's testing tasted success, it is further heartening to note that India successfully test-fired extended range BrahMos supersonic cruise missile, just a few days ago. 
The missile can easily hit targets as far as over 400 kilometres away.
As reported earlier, the test was carried out under the PJ-10 program of DRDO and involved the usage of a booster which has been Made-In-India. Under this extended range program, DRDO is ready with missiles with a range of 500 kilometres.
Websites also noted that changes have been made in the Ramjet engine and the fuel injection system thereby providing the missile the capability to fly much longer than its initial 300-kilometre range. These changes include digitising part of the fuel injection system and software changes.