Be it the enactment of Citizenship Amendment Act or the bhumi pujan of Ram Mandir, PM Modi has given freedom from inequality
Bengaluru: As our flag flies high, let's also take a moment to remember all our freedom fighters who laid down their lives to ensure we all live happily. 
Let's also take a look at the developments that have taken place in the year gone by under the leadership of Prime Minister Narendra Modi.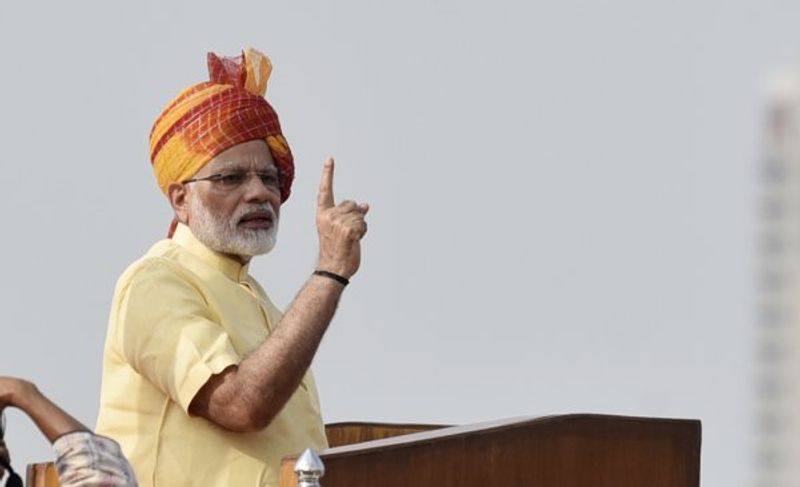 It was last August, on the 5th, that India abrogated the Articles 370 and 35A, thus paving way for a complete integration of Jammu and Kashmir with India. 
Since then, there has been no looking back. Modi and his robust subaltern Amit Shah have taken some phenomenal decision which will leave a lasting impact on the country. 
After the abrogation, the historic Ram mandir verdict came in November. As the top court decreed in favour of Hindus to signal the end of a 500-year-long land litigation in which Hindus were not allowed to worship in the place Lord Rama was born. 
After that, Modi-led Union government enacted the Citizenship Amendment Act in which the persecuted minorities of Afghanistan, Pakistan and Bangladesh will be given citizenship. This was an epoch-making decision as minorities in these countries, especially, Hindus face unbearable humiliation and subjugation. So the move to accommodate them defined Vasudaiva Kutumbakam and re-emphaised India's will to extend a helping hand to others.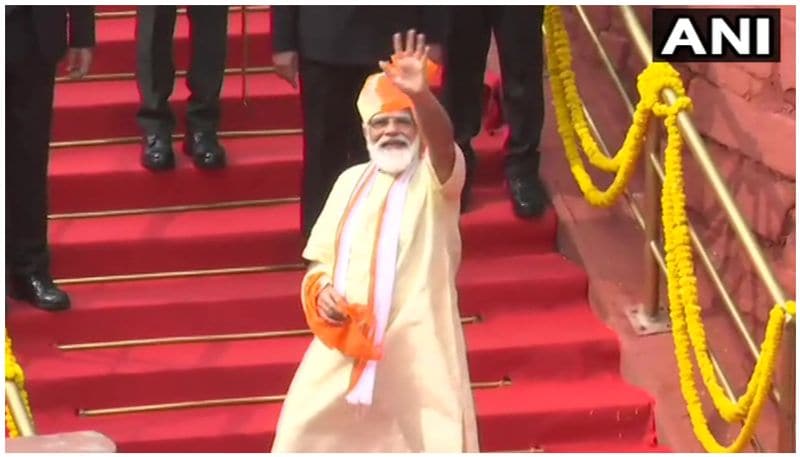 After this, the bhumi pujan at Ayodhya earlier this month should come as a red-letter day for Hindus. What was once a mere dream was given wings, solely due to the sheer will of Modi government. The temple will be completed in the next 2-3 years, thereby facilitating Hindus to worship their deity Lord Rama. 
Apart from these things, Modi has also given a clarion call for Atmanirbhar bharat or self-reliant India which gives emphasis on India becoming a country giving more thrust to its strengths. 
India's retaliation to the Chinese aggression in the Galwan Valley is also an emphatic display of India's renewed vigour to take the bull by the horns and pay back enemies with the same coin. 
China had least expected that India would not be sitting idly as it imposed itself on us. That apart, the move to ban as many as 59 Chinese apps literally stumped China as it would have a tremendous bearing on its economy. Even the US lawmakers hailed the move to ban them and urged President Trump to follow in the footsteps of Prime Minister Modi. 
In this way, the year gone-by has seen some exemplary decisions taken by the Modi government. Propelled by the will to do good for India and the strength to take tough decisions, Prime Minister Narendra Modi has given a chance for us to hold our heads high and walk with pride. 
He has ensured equality for all citizens. 
Moreover, he has given freedom to erstwhile states like Jammu and Kashmir from subjugation by merging them with the rest of India. 
He has given freedom to persecuted minorities and further given them assurance that India is always present to help them out. 
What more do we need? As citizens, we all need to work together to help our country prosper! 
Jai hind!   
 
Last Updated Aug 15, 2020, 11:12 AM IST