After being sentenced to ten years in jail for FERA violations, Bhanubhai Patel earned 31 degrees
Bengaluru: Here's an inspiring story of a jail convict. 
Meet Bhanubhai Patel. He had been jailed for ten long years. 
Hailing from Bhavnagar, Gujarat, Patel was found guilty of FERA violations, thereby serving the jail term.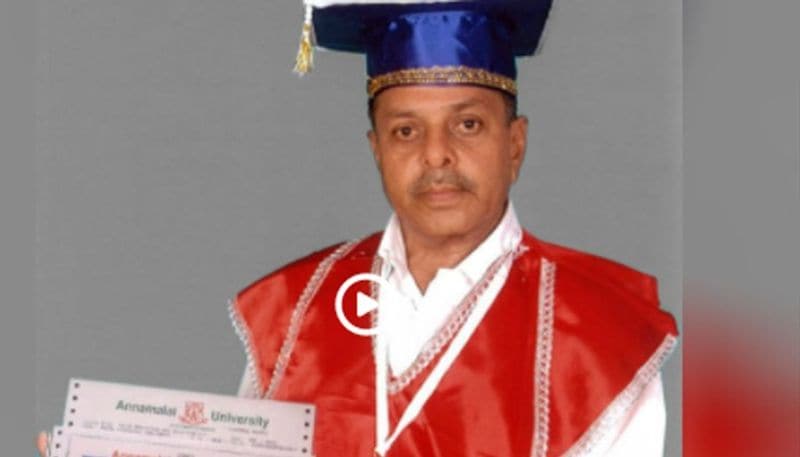 During his stay in the jail, he earned 31 degrees setting a record! Now, he has registered his name in Limca Book of Records, Asia Book of Records, Unique World Record, India Book of Records, Universal Record Forum and even World Record India.
After completing his MBBS in 1992, he went to study further in US. But it was here he was found guilty of FERA and was asked to serve a prison sentence of 10 years by Indian courts. 
After being released from jail, he even earned a government offer. Reports add that a convict can't get a government job, but due to his sheer number of degrees, he was offered it. 
Reports further add that he has taken 54 degrees and has written three books in Gujarati, Hindi and English. 
These books contain his experiences in jail. It is during the ongoing coronavirus pandemic period that he decided to note down his experiences. 
Notably, he also served as a presiding officer in the 13th assembly elections. Now, at 65 and unmarried, he years to achieve more. 
A note on educated convicts: 
Dainik Bhaskar notes that there are graduates, engineers, post-graduates serving jail sentences. It further notes that there are 442 graduates, 150 technical degree-diplomas, 213 post-graduates in Gujarat prisons. At the same time, 5179 prisoners are less than 10th. Most of the accused are serving sentence in the crime of murder and kidnapping.
Prisoners are encouraged to take up courses. Exams are routinely held to give a chance to the prisoners to pursue their educational prospects, thereby making them better human beings.