As former PM Manmohan Singh urged the countrymen to unite in the face of Galwan clashes, it is pertinent to note how Congressmen themselves have been antithetically
Bengaluru: Former Prime Minister Manmohan Singh, in response to PM Narendra Modi's speech after the all-party meet, has urged the nation to be united in the wake of the Galwan clashes. 
But ironically, his own party men have uttered statements and behaves in a way that is antithetical to India's interests. 
First in the list comes none other than Rahul Gandhi himself. 
At a time when he should have thrown his weight behind the Prime Minister unconditionally, he played and continues to play politics. 
First, he questioned the Prime Minister as to why our soldiers were unarmed. This, ironically, was an agreement reached by India and China in 1996. Coincidentally, Congress was also a part of the coalition. 
After EAM S Jaishankar clarified on the issue, which exposed Rahul Gandhi's ignorance, he should have learnt his lessons. But his inanities did not stop. 
He further chose to needle the Prime Minister by calling him 'Surender Modi' a reference to India surrendering to the Chinese. 
Also Read: BJP holds mirror to Manmohan Singh as he advises Narendra Modi
Also Read: Rahul Gandhi and his inanities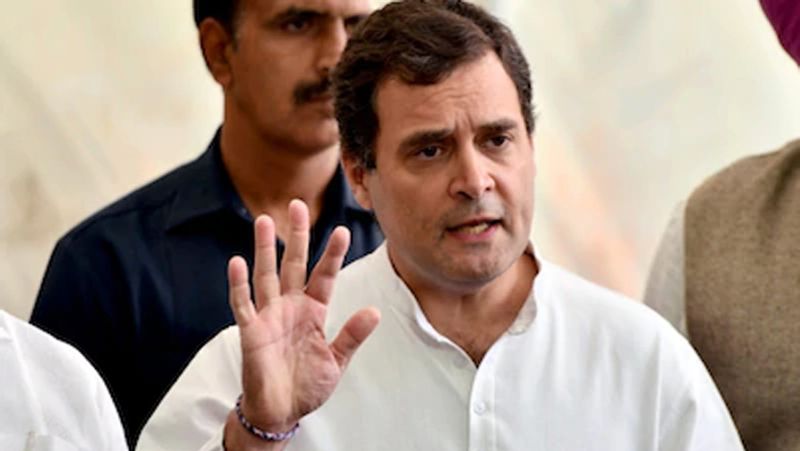 But Rahul Gandhi is not the only Congressman blurting out such statements. Another Congress leader Dalwai took a jibe at the RSS for the tragedy and mocked them by asking to deploy their men at the borders. 
Also Read: Another Congressman toes Rahul Gandhi's line
Then, in what came as the last nail in the coffin, Congress councillor Zakir Hussain's conversation with his friend in which he hoped a lot of ills would befall India went viral. 
An embarrassed Congress, which did not have any defence in this regard, decided to distance itself from the fiasco, by saying it is his personal choice. 
So when Manmohan Singh urged and exhorted the countrymen to be united, he should have also asked his party members to have followed this message of unity. 
Manmohan Singh must practise what he preaches.  
 
Read Exclusive COVID-19 Coronavirus News updates, at MyNation.
Last Updated Jun 22, 2020, 2:53 PM IST