While we all know that it was the then Prime Minister Indira Gandhi who imposed the Emergency, pushing India into the abyss of dictatorship, here, we present a set of her cohort and coterie who assisted her in the imposition but successfully navigated not to come under the net of law
Bengaluru: June 25 marks yet another anniversary of the internal Emergency imposed by Indira Gandhi in 1975, which turned the world's largest democracy into a dictatorship. During those 21 months, Gandhi jailed her political opponents and journalists, imposed censorship on the press, ensured that the fundamental rights guaranteed by the Constitution stood suspended and turned India into a police state. Once citizens lost the right to seek relief in courts, politicians, bureaucrats and police officers took law into their hands and indulged in various atrocities. As mass sterilisation was ordered and homes of the poor were demolished to "clean up" cities and to promote Sanjay Gandhi's ideas, India came face to face with an autocratic regime.
Also Read: How Indira Gandhi imposed Emergency
In the absence of democratic vents, many indulged in gross misuse of authority. The Shah Commission of Inquiry which probed the atrocities after the end of the Emergency identified many villains. Among politicians, it identified Bansi Lal, defence minister in the Indira government and VC Shukla, who was the minister for information and broadcasting; among officials and police officers, R K Dhawan, additional private secretary to Indira Gandhi, Delhi's Lt. Governor Krishan Chand, his Secretary Navin Chawla, DIG of Police P S Bhinder and  Superintendent of Police, CID, Delhi Police K S Bajwa came in for severe criticism at the hands of the commission.
Also Read: How Congress toyed with democracy to give India its dark days
The commission said that Bansi Lal "grossly misused his position as Chief Minister and abused his authority" for purely personal reasons. He had descended to "a petty, vindictive level to satisfy a personal grudge." He was such a terror that his successor BD Gupta told the commission that "he stood in constant fear of being detained under MISA by Bansi Lal." It found Shukla guilty of gross misuse of power for his vindictive action against journalists and independent newspapers, playback singer Kishore Kumar and for forcing government employees to work for the Congress Party.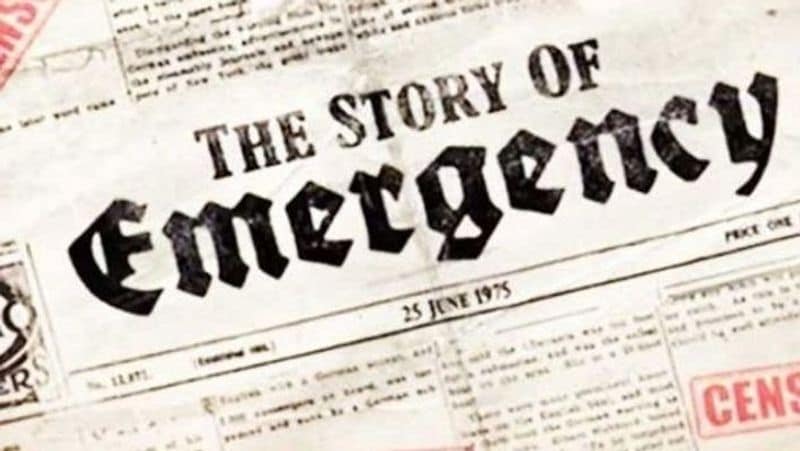 About Bhinder, it said his conduct was "a serious blot on the fair name of any administration." Bhinder pressured the magistrates to sign and pre-date the firing orders. When he sensed some reluctance, Sanjay Gandhi stepped in and forced them to sign the papers.
RK Dhawan wanted magistrates to sign MISA arrest warrants without looking into the grounds of arrest. A district magistrate said he got the impression that any delay or resistance on his part was "fraught with danger for me personally." As regards Chawla, there was evidence to show he threatened to jail IAS officers who did not toe the line.  The Lt. Governor confessed he took 'instructions' from his Secretary! Though Chawla had no position in the jail hierarchy, the Tihar Jail superintendent said Chawla wanted cells with asbestos roofs to 'bake' certain people. Further, he said certain troublesome detenus "should be kept with the lunatics."
Wrapping up its inquiry into the conduct of Bhinder, Bajwa and Chawla, the commission said their conduct was "authoritarian and callous" and they had "rendered themselves unfit to hold any public office" which demands an attitude of fair play and consideration for others. "'Effective dissent was smothered … Tyrants sprouted at all levels overnight—tyrants whose claim to authority was largely based on their proximity to power."
This severe indictment notwithstanding, the careers of all these villains blossomed after Indira's return to power in 1980. Krishan Chand was an exception. Though he did many unconscionable acts during his tenure as Lt.Governor, his conscience pricked him after the commission severely indicted him. On the night of July 9, 1978, he walked out of his South Delhi residence, jumped into an abandoned well and committed suicide. Here is a low-down on what happened to the other key members of that notorious gang:
Bansi Lal: He bounced back after the Emergency, became the minister for railways in the Rajiv Gandhi government and had two stints as CM of Haryana in the 1980s and 1990s. He even has a canal named after him. He died in March 2006.
VC Shukla: His high-handedness during the Emergency had no adverse effect on his career. He once again became a minister in the Rajiv Gandhi government and thereafter was a member of the VP Singh and the Narasimha Rao cabinets. He died in May 2013.
RK Dhawan: He joined Indira once again on her return to power in 1980. Later he became a member of the Rajya Sabha and a minister in the PV Narasimha Rao government.
Navin Chawla: Although devoid of democratic credentials, the Manmohan Singh–Sonia Gandhi combine appointed him as an Election Commissioner in 2005. He went on to become the CEC despite a formal objection by his predecessor who doubted his neutrality.
PS Bhinder: The commission's indictment appears to have done wonders for this police officer. On Indira's return to power, he became Delhi's police commissioner and retired as DGP.
Jayaram Padikkal: DIG (Crime Branch), Kerala police, he was the prime accused in the case of torture and murder of P Rajan, a student, in police custody. He went on to become the DGP. He died in 1997.
What an irony that heroes of the Emergency like Justice HR Khanna who stood up for an individual's right to life and liberty in the Habeas Corpus case during the Emergency had to pay the price, but the villains prospered. Indira Gandhi superseded him for the office of chief justice of Supreme Court.
Also, as stated earlier, the others climbed the political and administrative ladders without let or hindrance; all wore their misdeeds during the Emergency as a badge of honour. If this is our response to such a horrendous assault on our Constitution and democratic way of life, is our democracy safe? One wonders whether there is any parallel to this in any other country.
 
Read Exclusive COVID-19 Coronavirus News updates, at MyNation.
Last Updated Jun 25, 2020, 1:59 PM IST