While India rejoices in its space glory, its neighbour Pakistan continues to tease it over the communication lost by the Lander. Twitterati lampooned, lambasted and mocked the country that exports terror and does nothing beyond it.
Bengaluru: Be it sports or technology or space, India's achievements have been reaching the skies. Maybe, we can say moon as Chandrayaan2 was 95% successful in its bid to map lunar south pole surface. 
But our neighbours Pakistan, are as always, jealous of our accomplishments. 
As the news of the lander part of Chandrayaan2 losing communication spread like wildfire, Pakistan experienced happiness at our seeming failure (In reality it is not, Orbiter will do 95% of the work) which we call in psychological terms "Schadenfreude".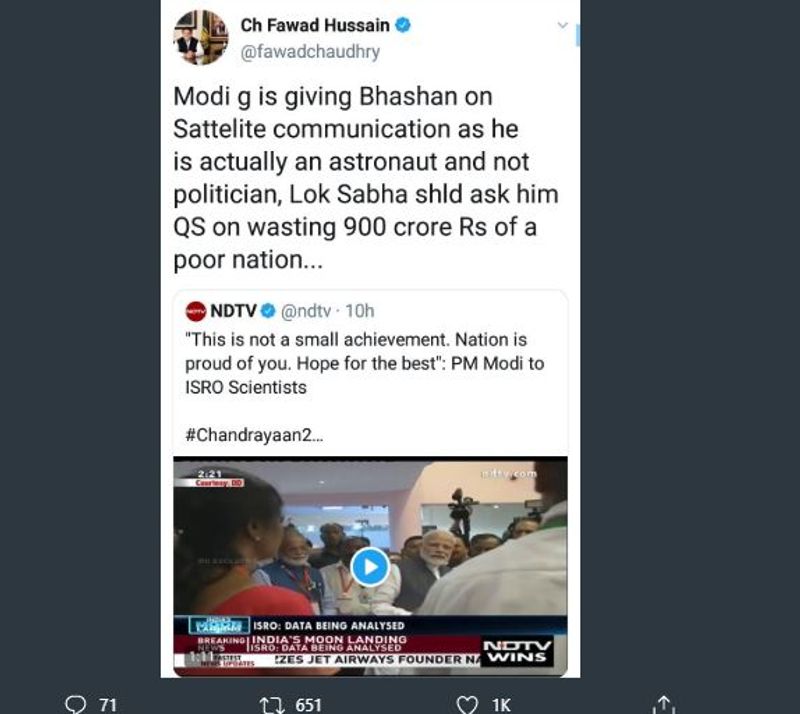 Reacting to these tweets, defence personnel tore it apart. 
"It is more than 95% success. It is an excellent and outstanding performance by our scientists. It is a habit for them to find faults with India. They always believe in negative thoughts and action," said Major General Nanjappa. 
Air Marshall BK Murali said, "Pakistanis are experts at misinformation warfare. Such tweets (mocking India) are very common. This is to foment trouble in the valley. There are sympathisers in the valley who will actually start a misinformation campaign with such stuff." 
While every Indian's heart swells with pride with the accomplishment by ISRO, Pakistan, which can never think of going beyond the issue of infiltrating terrorists in the Indian state of Jammu and Kashmir and breeding terrorists on its soil, got befitting replies from Indians. 
One said, "Pakistan is searching south pole (of the moon) to send terrorists."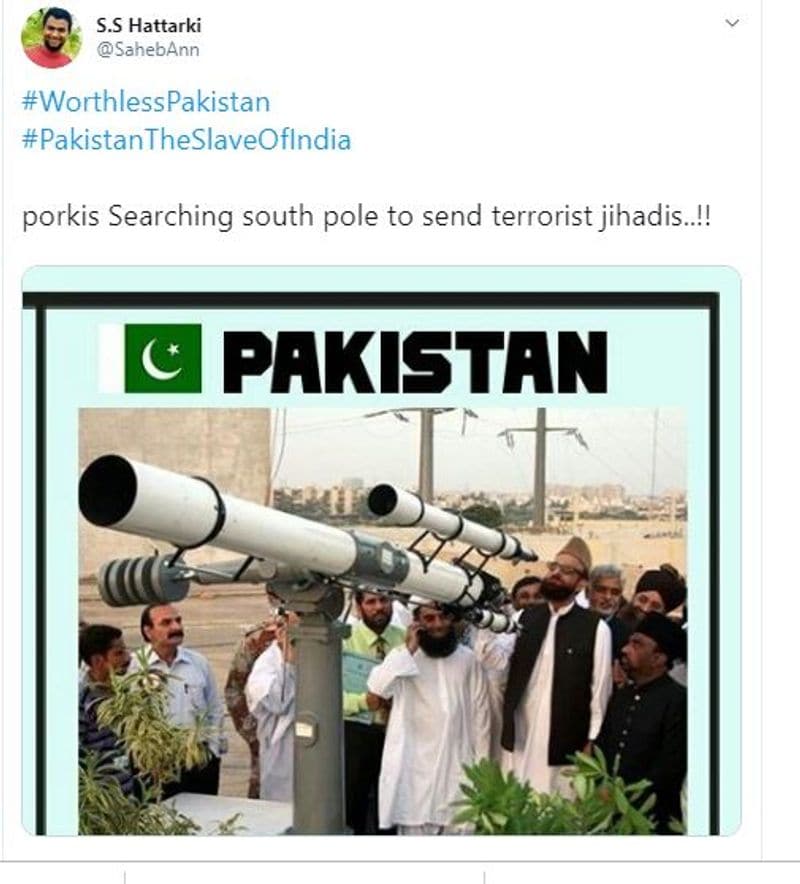 Let alone thinking of sending astronauts to the moon, Pakistan can't even think of snatching Kashmir from India. The recent abrogation of Articles 370 and 35A has added more misery to the nation. It tried hard to convince the United Nations Security Council as well, but it dismissed it as an internal issue of India. 
At present, Pakistan is yet to come to terms with India's prowess spreading across different fields.