Actor says the educated and empowered need to fight the troll army together
One of the strongest female actors today, Taapsee Pannu has proved that a good actor shines past the star-kid crowd and all the trolling that her profession attracts, especially as a bold young female actor trying to make it without any big daddies in the industry. 
The actress, whose latest release Soorma is enjoying the nation's attention, is now gearing up for the release of her next film Mulk, where she stars alongside Rishi Kapoor. In the courtroom drama, Taapsee plays Aarti Mohammed, a lawyer who fights for justice for her family.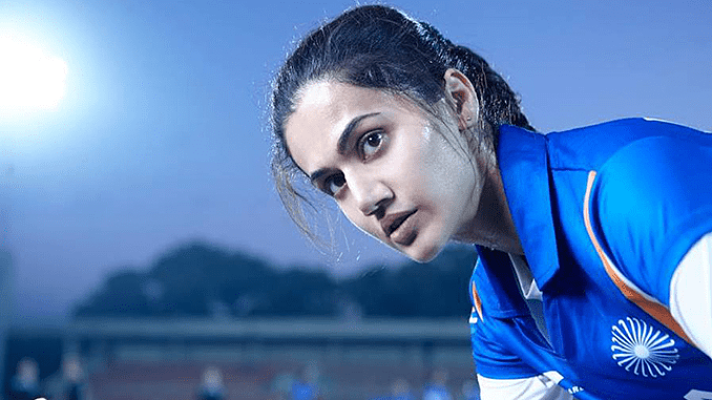 Soon after the trailer of Mulk released, director Anubhav Sinha was subjected to severe social media bashing for allegedly running propaganda to garner sympathy for a particular community. Taapsee, who is known for being outspoken, feels, "trolls don't really have a mind of their own." 
"What bothers me is not what they (trolls) are saying; but the majority, which has brains, who are educated and matured, why are they silent? I got a lot of nice messages from so many people but why are the trolls so loud? This is because people like you and me, who have education and a little bit of brain in our head to think about things in a more matured way, are keeping silent. They (trolls) like to provoke us and they get a thrill if we get upset; they want to hear certain things from you which will instigate more things," Taapsee shares in a MyNation exclusive.
She plays Rishi Kapoor's daughter-in-law in the movie. "I feel really lucky to have got an opportunity to work with stars such as Rishi Kapoor or Amitabh Bachchan. I consider that a privilege and honour. What I felt while shooting (for Mulk) was that he (Rishi Kapoor) doesn't really need to get into this kind of intense stuff, he could probably take it very easy at this point. He probably needs time and effort only to get the look."
Was it challenging to play a lawyer? "It was very challenging. Lately, we have some brilliant courtroom drama films as Pink. When you have this kind of a benchmark, obviously the pressure is very high. What makes it even more challenging for me is the fact that I am standing among some wonderful actors such as Ashutosh Rana, Rajat Kapoor and Rishi Kapoor in this film.  But yes I want people to have expectations from me. It makes me work harder. If I keep doing things within my comfort zone, things which are easier, then probably my audience will get bored of me."
The actress has recently also been vocal about Bollywood's 'nepotism' problem. In a recent interview, Taapsee has said that in her initial period in the film industry, she was "rejected over stupid things" like not being a star kid. The actress, who is immensely popular in Telugu and Tamil cinema, made her debut in Bollywood with Chashme Baddoor in 2013. She got noticed for her work in Amitabh Bachchan starrer Pink in 2016 and since then, there has been no looking back. Last year, the 30-year-old starred in four films—Running Shaadi, The Ghazi Attack, Naam Shabana and Judwaa 2 of which the last one was a superhit. Taapsee feels she stands here today not just because of her talent but also her willpower.
But will the film industry ever be able to do away with its preferential treatment towards star kids? "Arrey, ummeed pe duniya kayam hai. Of course, it will! We are moving towards positive change and that's why people like me exist in the industry and we are getting good work. I don't know when a neutral or fair situation will arise but kabhi toh hogi." She signs off, "I'm hopeful it will happen as after all, your talent matters the most. Otherwise, I wouldn't have been here today."