In an exclusive interview with MyNation, spin legend EAS Prasanna explains how Kapil Dev changed India's fast bowling and it has reaped rewards now with the emergence of a battery of pacemen in the country best known for spin
Bengaluru: Indian cricket is in the fast lane. The fast bowlers are ruling in a nation that is famous for spinners. One of the spin legends of the country points out that one man changed the fast bowling scene back in the 1970s.
Off-spin great EAS Prasanna credits former captain Kapil Dev for being instrumental in making Indian youngsters turn to fast bowling when spin was the main weapon.
Also read: India rout Bangladesh in pink ball Test
In an exclusive interview with MyNation on Wednesday (November 27), the 79-year-old Prasanna explained how Kapil had sown the seeds of fast bowling in India and it bore fruit with the latest success stories of Ishant Sharma, Mohammed Shami, Umesh Yadav, Bhuvneshwar Kumar, Jasprit Bumrah, and others.
Recently, Ishant, Umesh and Shami shared a record 19 wickets between them to pilot India to a massive win in the historic pink ball Test against Bangladesh in Kolkata. This was the first time that Indian pacemen alone had taken all the opposition wickets with spinners drawing a blank at Eden Gardens.
Prasanna, who took 189 wickets from 49 Tests, spoke about Indian fast bowling, Virat Kohli's batting, captaincy, the reasons for spin dying in the country and how he would have bowled to Kohli and got him out.
Also read: 'Standard of cricket has gone down'
Excerpts from the exclusive interview:
MyNation: India was known as a land of spinners, now it seems it has changed to a country of fast bowlers with recent successes of the pacemen in the Virat Kohli-led side.
EAS Prasanna: This is extremely a good change for Indian cricket. What the fast bowlers are doing now (taking wickets in Test matches), earlier spinners were doing. Therefore India was known as the land of spinners. Now, it is a land of fast bowlers.
Also read: EAS Prasanna on Ashwin's failure
MN: How did this change?
Prasanna: After the emergence of Kapil Dev, he proved that fast bowlers and medium fast bowlers can succeed, provided they bowl good line and length. The punctuation was good line and length, which is now predominantly seen among the Indian fast bowlers. This is possibly the best they are bowling.
MN: Do you mean to say Kapil Dev changed the fast bowling scene in India?
Prasanna: Kapil Dev was the man who was instrumental in giving impetus to fast bowling in India.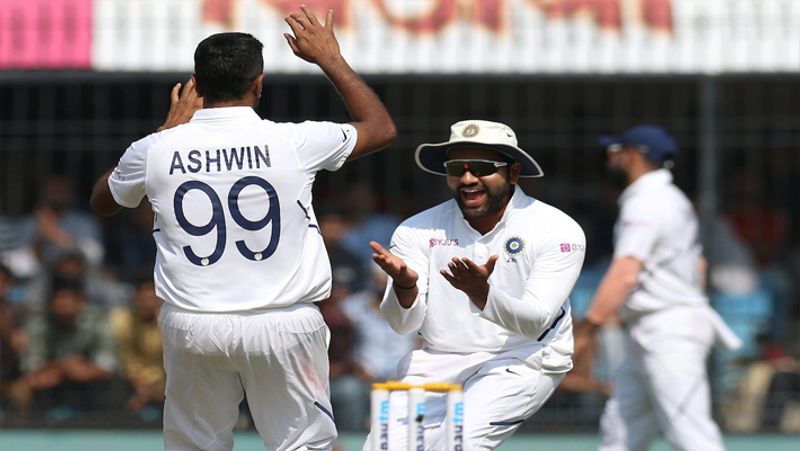 MN: Is the art of spin bowling dying in India?
Prasanna: Yes. It is only dying because, one, limited scope is available to them with our three fast bowlers succeeding and taking almost 80% of the wickets. The statistics are not encouraging for spinners, they take one or two wickets. Secondly, the whole approach to the game has changed. The utilisation of fast bowling is keeping one end tight and attacking from the other end, which was the same principle of spinners in the earlier times. So, now the availability of overs to spinners is between 10 and 20 overs. If there are two spinners, those 20 overs are to be shared between them. And, within their 10 overs, they have to take wickets. On a good, unresponsive pitch, it is not possible. Fast bowlers have the weapon of intimidating the batsmen, there is nothing like a set up (of a batsman). Fast bowlers too do set up batsmen but definitely not like how spinners set up. Spinners operate like a game of chess. They are like chess players. Fast bowlers are not like that, they have two to three weapons which they can use against batsmen. One is intimidation, second is, bouncers, and the third is swing bowling. If they can maintain line and length, not length and line, that is very very important. Due to these factors, the success rate is high for fast bowlers. In a broader perspective, unless a spin bowler is capable of setting up a batsman and taking wickets within his first 10 overs, it looks as though the spin bowling is becoming secondary.
MN: Do you think the current Indian fast bowling attack can dominate world cricket for a long time?
Prasanna: Yes they can dominate. However, among all the Indian fast bowlers, (Jasprit) Bumrah is the youngest and he is the most dangerous. All other fast bowlers are 31-plus of age (Ishant Sharma 31, Umesh Yadav 32, and Mohammed Shami 29), so age will also count against them shortly. Only Bumrah is going to be the one who will last longer, provided he stays physically fit. Bhuvneshwar Kumar too is a good bowler but he requires cloudy weather and congenial atmosphere for his type of bowling. Among the trio of Shami, Ishant and Umesh, Shami may last longer because his line and length is excellent. He doesn't get worn out physically so quickly. Shami will be the one who will support Bumrah for a long time. Bumrah's physical fitness is what matters to Indian cricket. Even in domestic cricket, youngsters are showing that aggressive approach. That is a good sign and few more young fast bowlers may come into the Indian team. And, our fast bowlers, if you observe closely, they are making the batsmen play all the time. They don't waste a ball. That is why they are getting wickets.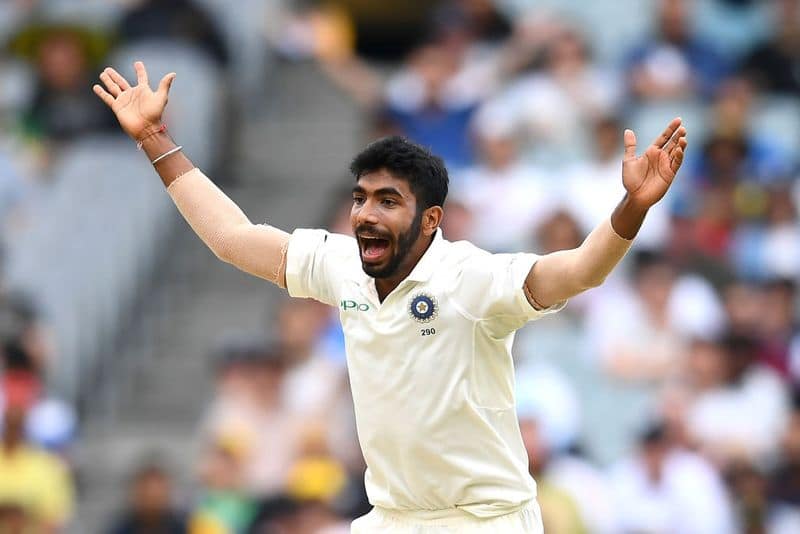 MN: What are your thoughts on day/night Tests after the recent success of India's first-ever pink ball Test in Kolkata?
Prasanna: For a pink ball Test in India, my line of thinking is the game should start at 3 pm and end at 10 pm. When you are using a day and night five-day game to attract spectators, you should give them at least four hours of night cricket (6 pm to 10 pm). If you start at 1 pm, only in places like Kolkata, it gets dark at 4 or 4.15 pm. However, in rest of the venues it gets dark only around 6 pm or after. That means only two hours of night game. For people who want to come and watch day/night Test, you should give them the pleasure of watching four hours of cricket. When you do that (3 pm start), there is limitation of spin bowling because of the dew factor. In that case only fast bowlers and medium fast bowlers come into play.
MN: You have seen the great West Indies fast bowlers. How do you compare the current crop of Indian fast bowlers with them?
Prasanna: At that point in time, we did not have helmets, no protective gears for batsmen. They (West Indians) were fast bowlers and they were intimidating. They could also injure you. They were fearsome. Now, our fast bowlers are effective as well as intimidating. You have seen them hitting the helmets quite often. Luckily, there are helmets and other protective gears for the batsmen. Therefore, it is not really possible to compare the present Indians with the past West Indian fast bowlers. And, when you see the quality of batsmanship now and compare with GR Viswanath, Sunil Gavaskar and others, they did not even have helmets. Despite that they scored double centuries without troubles. If protective gears were there I don't have they would have shaped up. It is difficult to do the comparison. I would like to say that our fast bowlers are intimidating the batsmen in their own way.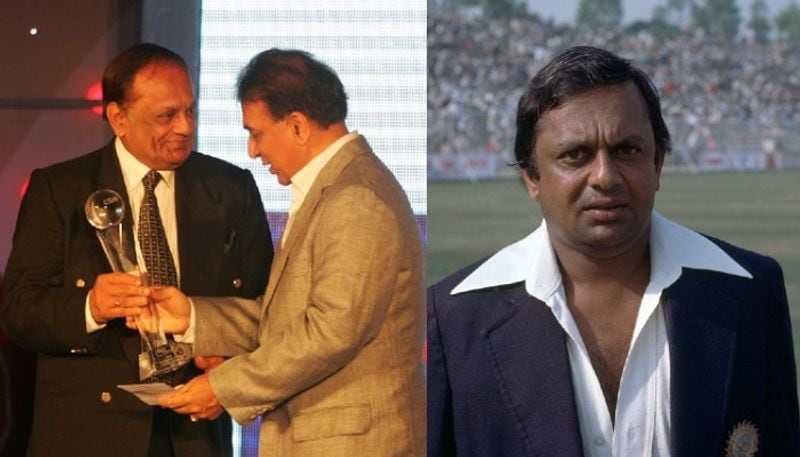 MN: How do you rate Virat Kohli as a batsman and captain?
Prasanna: As a batsman, probably Virat Kohli is the number one batsman in the world. I like his approach to batting, his confidence level is so high. He is excellent. I would say he is the best batsman in the world at the moment. Earlier, people used to say there was no need for a captain when the great West Indian fast bowlers were bowling. The fast bowlers, going by rotation, they used to take wickets. Now, our fast bowlers are so good, it looks like anybody could have led the side. Virat Kohli is a very conservative captain. At times, when there are 400-plus runs on the board, his field placements are not attacking. He is still trying to defend 400-plus. A good captain is one, whatever maybe the condition of the match, he makes creative moves. Like in a game of chess, you have to create moves to upset the rhythm of the opposition to win. You don't play for a stalemate in chess. If you want a stalemate you make defensive moves. A good captain is the one who creates moves which result in wickets. Now, in the Indian team, it is the bowlers who are creating those chances. For me he (Virat Kohli) doesn't give an impression that his moves are creating the downfall of a batsman.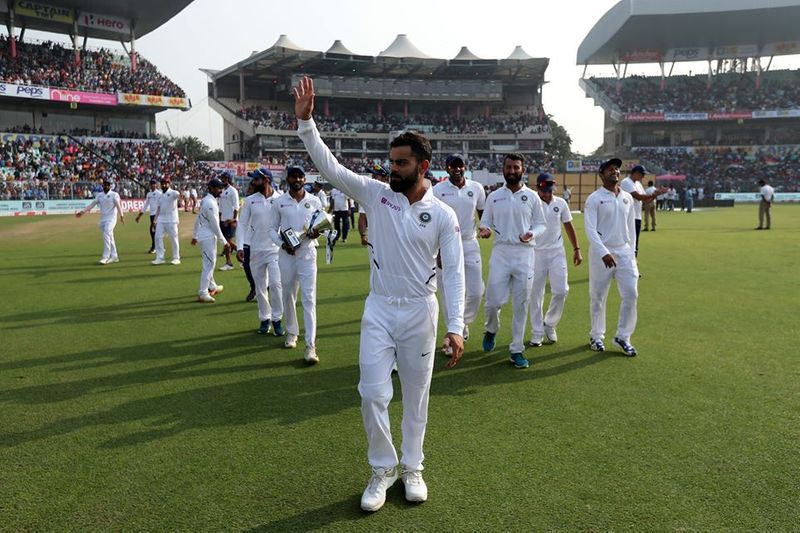 MN: To a batsman like Virat Kohli, how would you have bowled and taken his wicket?
Prasanna: See, there are only two ways with our type of bowling, be it me, (BS) Chandrasekhar and Bishan Singh Bedi. We only believed in attack. Attack is the best form of defence. If I were to bowl to Virat Kohli, either he wins or I win. There are many ways of attacking a batsman. When your are bowling, for a spinner, it is length and line, I stress, length and line not line and length, which is important. It is an annoying factor for a batsman, a length ball is the one which makes him come forward all the time. When you bowl consistently, 99% length, a time will come a batsman gets frustrated when he is not able to score runs so easily. Then, he goes on the backfoot. If he is going to play a good length ball on the backfoot he is asking for trouble. You have to make the batsman play all the time. When you do that there is always a 50:50 chance of getting a wicket. The principle of bowling is you make the batsman play all the time, whether he is a fast bowler or a spinner.
Read Exclusive COVID-19 Coronavirus News updates, at MyNation.
Last Updated Nov 27, 2019, 3:11 PM IST