Since there was never a post-mortem, either in India or Soviet Russia, we lost the chance to resolve this riddle. The condition of the dead Prime Minister's body and several questions that it raised, however, indicate that this disinterest in investigating the death could only be a cover-up.
The death of Lal Bahadur Shastri, India's second Prime Minister, got mired in controversy right from the time his body arrived in Delhi, hours after his demise in Tashkent early morning on January 11, 1966. Right at the airport, there was an attempt to prevent his family members from taking a look at the body.
When family members, friends and followers eventually saw it, they were horrified. As Shastri's wife Lalita noted, it had taken a dark blue hue, even though the PM had been dead barely for a few hours. There were some white patches on the face.
Lalita Shastri recalled: "We were not allowed to go near it even when the dead body was being bathed. It was only after much insistence that we were allowed. Shastriji's face and body had turned blue and were greatly swollen. [The] body was so bloated that the vest had to be torn off it and the kurta could be removed only with difficulty… Later on, when some people pointed to the spots on the face, someone present quickly brought sandal paste in a small bowl and smeared the whole face with it…but the spots could not be hidden in spite of the sandal coating." 
Certain cut marks were noted in the stomach area and on the back of the neck. An official explanation, coming after 4 inexplicably long years, had it that the cut in the stomach was made for introducing the embalming fluid in the body. That there was an incision on the neck was flatly denied. But the family members and others clearly saw this cut mark and there was no reason why they should be disbelieved.
In the words of former Delhi Congress chief and Shastriji's follower Jagdish Kodesia: "We saw a cut at the back of the neck and a cut on the stomach where sticking plaster had been pasted to block the outflow. But the cut at the neck was pouring blood and the sheets, pillows and the clothes used by him were all soaked in blood… We approached the leadership with the request that the body be sent for post-mortem. We were told not to make such a request as this would adversely affect international relations."
Since there was never a post-mortem, either in India or Soviet Russia (as I was given to understand through RTI responses in 2009 and afterwards), we lost the chance to resolve this riddle. Today, all we have is the pictures of Shastri's body taken in Tashkent and then in Delhi, details of embalming process performed by senior Soviet doctors and accounts of those who observed the body in Delhi. 
In the course of writing my book, Your Prime Minister is Dead, I supplied this information to some forensic pathologists and other experts and asked them whether the condition of Shastri's body, as seen in the pictures and described by his family, was "consistent with the official description of his death and the subsequent embalming process?"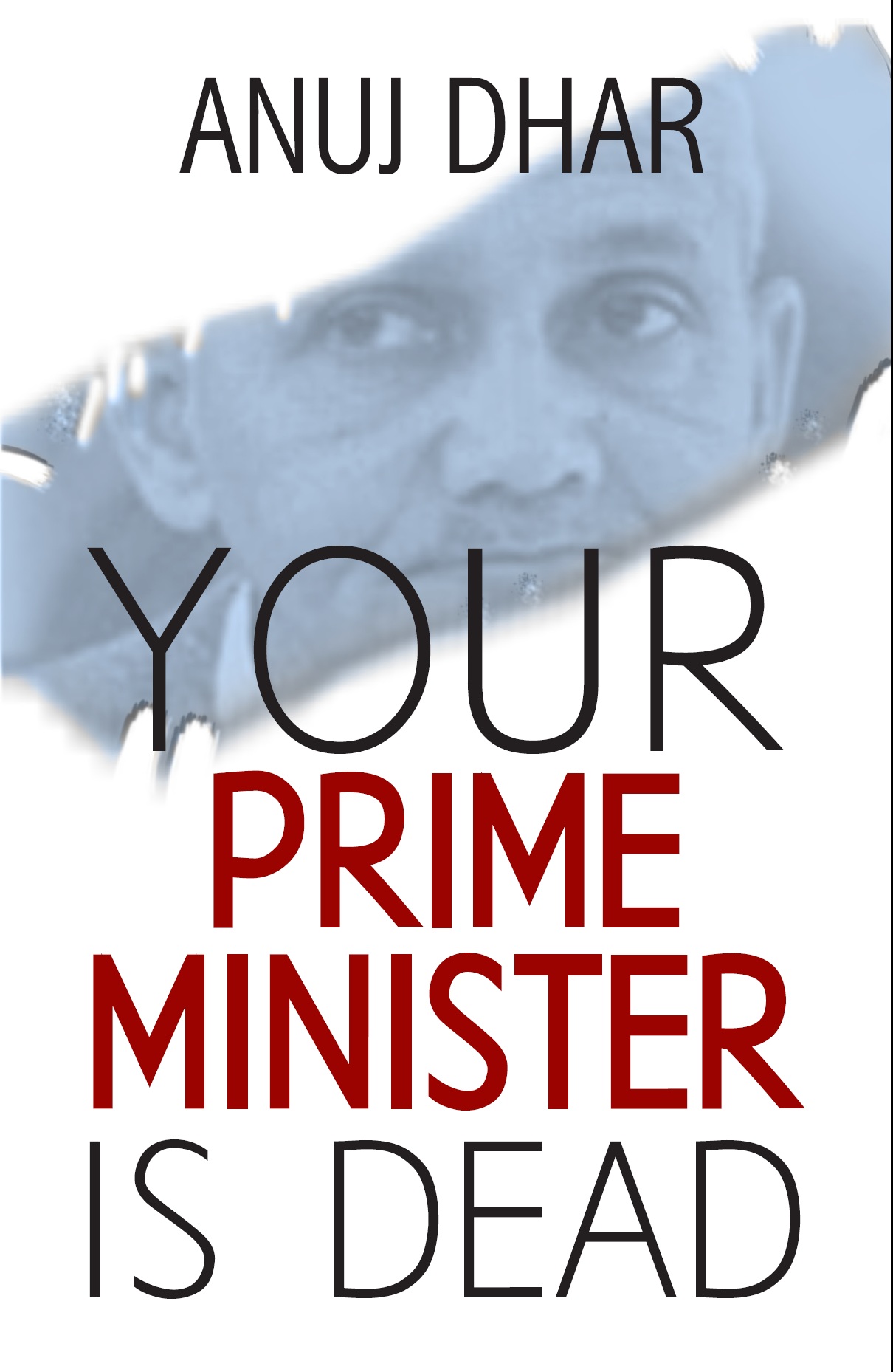 Many refused, not wanting to stray into a sensitive subject matter, while others, requesting anonymity, stated that as per their experience of dealing with such matters, it was a clear case of poisoning. All the same, three experts were good enough to make their observations.  
Dr Ajay Kumar Gupta, a reputed forensic pathologist who served as head of the department of forensic medicine at both Calcutta Medical College and Calcutta National Medical College, stated that "it is not only well-known to attending doctors, but also to all the concerned politicians and government officials that in all cases of sudden deaths of an old person above 50/60 years, it is not at all possible to decipher/declare the actual cause of death and its manner suddenly under a highly critical/peculiar/suspicious circumstances, in a foreign country".
Dr Gupta added, "From the photographs of dead Lal Bahadur Shastri, a strong suspicion arises it may be a case of death due to some vegetable poison acting on the heart, which can be excluded only by a thorough and detailed Medico-legal post-mortem examination".  He wondered why the Shastri family "did not personally go to the Officer-in-Charge of the local Police Station, and lodge a written request for holding post-mortem examination".
Dr Soumya Chakraborty, an anatomist and embalming expert, consulted with experienced forensic experts "without disclosing the identity of the subject under study". After getting their inputs, she opined that "poisoning cannot be ruled out". She said, "Bluish discolouration means reduced haemoglobin which further indicates either poisoning or asphyxial death." Bloating, a sign of putrefaction, she added, "occurs in freezing or cold temperature only after 48 hours and beyond", whereas Shastri's body was embalmed and brought to India the same day he died in Tashkent. She pointed out that "post-mortem can be done even after embalming, though embalming interferes with toxicological studies". 
Dr Sayan Biswas, MD in forensic medicine & toxicology, also did not rule out poisoning. He too underlined that in cases of a sudden death, it is mandatory to perform an autopsy. 
"According to the World Health Organisation (WHO), 'Death is said to be sudden or unexpected when a person not known to have been suffering from any dangerous disease, injury or poisoning is found dead or dies within 24 hours after the onset of terminal illness'. In India, it is mandatory to perform an autopsy upon any death falling under the provisions of inquest as per 174/176 CrPCs, 1973, and so on. There are even provisions of exhumations and second autopsy too."
To this, I can add that in the USSR of those days extreme care was taken to ascertain the cause of death, particularly in cases of suspected poisoning, accidental deaths and murder. In case of suspicions of poisoning, a complete chemical examination was made of all organs and, in some instances, organs were sent to labs for examination.
Both Chakraborty and Biswas indicated that the quantity of embalming fluid used to preserve Shastri's body was inadequate. (There were allegations that embalming was done to fudge the tell-tale signs of poisoning.) According to Biswas, white patches on Shastri's body were the result of embalming fluid not reaching a certain area due to some pressure. A possible explanation for the hole in the posterior part of the neck was that cerebrospinal fluid might have been drawn from Shastri's corpse. This procedure is performed in the course of forensic investigations to identify the presence of drugs or poisons in the bodies of murder, accidental overdose or suicide victims. 
Since it has emerged that the Soviets themselves suspected poisoning and offered to carry out a post-mortem, deviously concealed by our Government, it is highly likely they carried out some tests before sending Shastri's body to India. Common sense also dictates that the Russians must have till date retained a detailed account of Shastri's death, which our Government never tried to access. In 2009, the Ministry of External Affairs told me under RTI that their concerned division had no records about Shastri's death. 
On the question of poisoning, Dr Nirmalya Roychowdhury, a member of American Board of Internal Medicine, told me that an "ideal homicidal poison" is one that can "simulate the signs and symptoms of a natural disease and also which can hardly be found in autopsy or even in putrefaction". Biswas and Roychowdhury both gave the example of aconite, a vegetable poison whose ingestion can cause a heart attack. The suspicion in Shastri matter hovered around Jan Mohammed, the cook of Indian ambassador, who was subsequently arrested by the KGB — and yet Government of India gave him a clean chit, without ever mentioning that he had been picked up by the KGB for interrogation soon after Shastri died.
Jan Mohammed was subsequently posted at the Rashtrapati Bhawan. His employer, Ambassador (future Foreign Secretary) TN Kaul later pressurized recently deceased journalist and Shastri's media advisor Kuldip Nayar to refute the poisoning theory. Kaul was vocal about all and sundry things in his long life, but he never ever uttered anything worthwhile about Shastri's death, about which he knew more than anyone else. Our diplomats the world over are known for pontificating about the need to follow the Gandhian path of truth and non-violence. 
Roychowdhury made a pertinent reference to the death of Palestinian leader Yasser Arafat. How years later his body was exhumed and upon investigation, it was found that he had actually been poisoned. "I think for any person who is going to be cremated and not buried, the authorities need to be even more sceptical as the option of exhumation and examination in future does not exist." 
The authorities in India in 1966 comprised people who were worldly-wise and far more morally upright than people are today. They must have been aware of all these basic things. What did they do? Why didn't Health Minister Sushila Nayyar, an eminent doctor and Mahatma Gandhi's close aide, take any action? None of the official responses offers any credible explanation.
The author's latest book Your Prime Minister is Dead hit the stands today, September 26, 2018