The actor is famous for not charging film fee, taking money based on how his film fares in the box office. So, here's how he laughs all the way to the bank.
Back in 2008, Ghajini earned ₹180 crore, starting the trend of the '₹100 crore club'. Aamir's 2009 hit film 3 Idiots earned  ₹405 crore, raising the bar once again in the Indian entertainment business. And how can we forget Dhoom 3, where Aamir played the antagonist. The movie become the highest-grossing Bollywood film of all time in international markets at that point and was also the 77th highest grossing film of 2013 worldwide. Phew....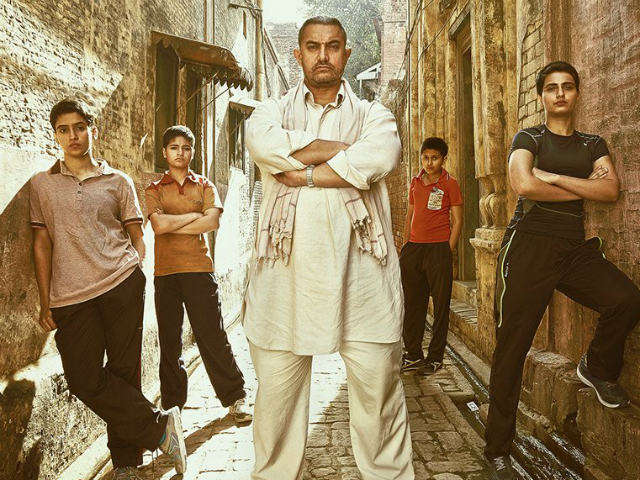 In an interview, Khan revealed, "Actually I don't charge a fee. People don't know that but it has been years since I have stopped charging a fee." Speaking on how makes it them, he revealed, "If the film makes less money, I make less money, and if the film makes more money, I make more money,"
Aamir has proved that he is the real boss of Bollywood. But it is not only a question of numbers. His movie selections, his choice of doing one movie in a year, putting his heart and soul in to the role, transforming his body and getting into the skin of the character - all add to the clout. 
He encourages new talent in the film industry as well. From working with new directors to introducing new actors - he has done it all in the past few years. Aamir's policy to never enter any films functions or to attend or to receive any awards, including the National Awards, also differentiates him from other stars.   
In an interview, he said, "If anyone wants to honour a genuine effort, they can take the initiative in doing so. To me, the biggest achievement is getting a good response from the audience."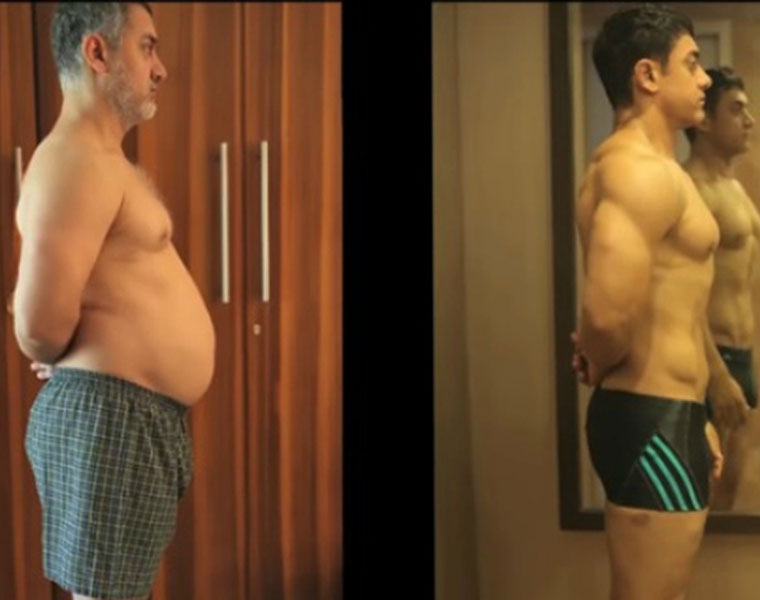 Today Aamir is a global icon and when we look back, we realise that his journey so far has been incredible. Take a look at Aamir Khan films released since 2001.
Lagaan (2001):  
Ashutosh Gowariker's Lagaan was a critical and commercial success. The movie also received a nomination for Best Foreign Language Film at the 74th Academy Awards. In fact, this is the only Hindi film which came really close to winning an Oscar. The film also won eight National Film Awards. Lifetime box office collections: ₹ 25.91 cr. 
Dil Chahta Hai (2001) 
Farhan Akhtar's Dil Chahta Hai broke new grounds by displaying the Indian urban youth's lifestyle and their relationships. The sophisticated and cosmopolitan characters, a marked change from Aamir's previous outing, exploded in the box-office, gathering more than ₹39.71 crore.
Mangal Pandey: The Rising (2005) 
In Ketan Mehta's film Mangal Pandey: The Rising, Aamir played the titular role of the real-life martyr who helped spark the Indian rebellion of 1857. While the script was a bit weak, Aamir's moustache was certainly fantastic. The movie earned ₹54 crore worldwide.
Rang De Basanti (2006) 

Rakeysh Omprakash Mehra's Rang De Basanti went on to become one of the highest-grossing movies in 2006 and was selected as India's official entry to the Oscars and also got a nomination for Best Foreign Film at the BAFTA Awards. Aamir's role in the coming-of-age drama was critically praised, earning him a Filmfare Critics Award for Best Actor. Commercially, it made more than ₹ 95 cr, including the overseas market
Fanaa (2006) 
Kunal Kohli's Fanaa with Kajol was one of the highest grossing films of 2006. The star power, coupled with some good dramatic moments and lovely music, made Fanaa a successful money-earner. The movie earned ₹ 101 crore worldwide. 
Taare Zameen Par (2007) 

Aamir produced and directed Taare Zameen Par, which opened to excellent responses from critics and as well as audiences. The movie was universally acclaimed. An emotional, sensitive film, it hung on amazingly well at the box office. Lifetime box office collections: Rs 37.35 cr
Ghajini (2008) 
It was a game-changing venture as it started the concept of the '100-cr club'. Aamir transformed himself to suit the character in favour of the story line. It became the first one to earn more than ₹100 crore in the India Box Office. Later, it crossed  ₹180 crore, including all markets.
3 Idiots (2009) 

One of Aamir's best films, 3 Idiots was Rajkumar Hirani. Aamir took on the risk of playing a college student and succeeded brilliantly. The multi-star movie, with R Madhavan and Sharman Joshi playing the other two idiots, fetched a cool ₹405 crore worldwide.
Dhoom 3 (2013) 
The movie was released on more than 3,600 screens worldwide in December. Trade figures suggest that the movie has done a business of ₹545 crore till date. Dhoom 3 was a well-established franchise, but Aamir put his own stamp on it. 
PK (2014) 

Rajkumar Hirani's movie PK's lifetime box office collections (India + Overseas): ₹ 792. In the movie, Aamir portrayed the role of a quirky and curious 'alien' who arrived on earth. The movie was a solid entertainer that entertained the masses and classes alike. 
Not just acting
Aamir has excel in producing movies such as Peepli Live and Delhi Belly which have also hit the jackpot. He has his own production house named 'Aamir Khan Productions'. He was honoured by the Government of India with the Padma Shri in 2003 and the Padma Bhushan in 2010.
Now Dangal's victory at the box office has proved that Aamir is the real boss of Indian Cinema. It has also taken him one step ahead of the other Khans of Bollywood in the numbers game. 
Get the latest Election news and Live Updates for Lok Sabha Elections 2019 on MyNation. Stay tuned for Live Election Results on May 23, 2019.